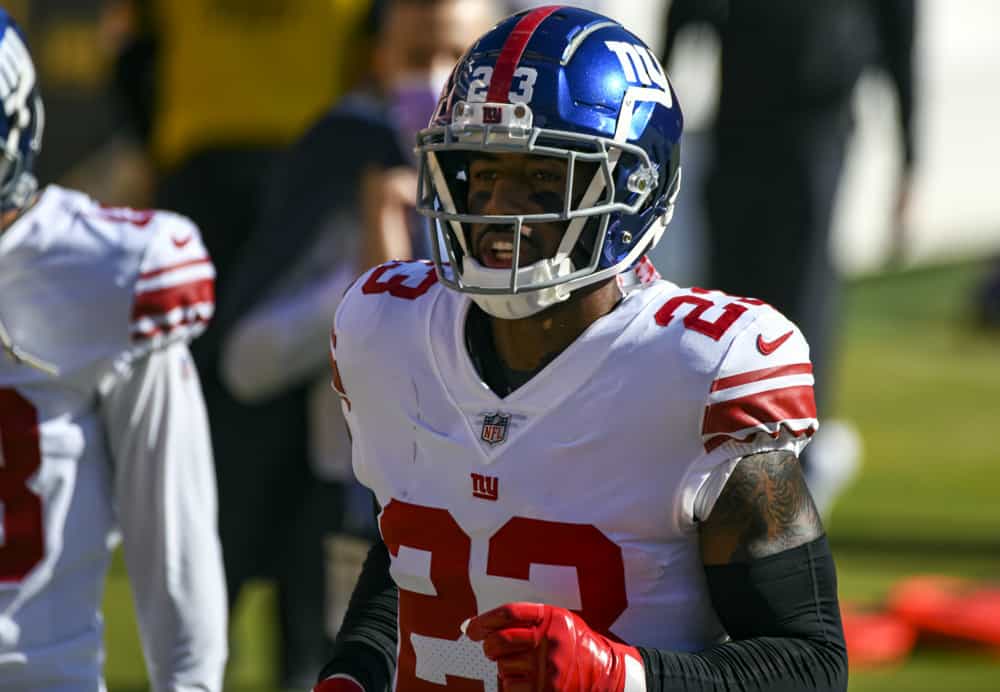 Cleveland Browns quarterback Baker Mayfield has stepped up for the team over the last eight games.
The 20-6 victory over the New York Giants continued Mayfield's improved performance.
.@bakermayfield at the half 👏

17/19
172 yards
2 TDs pic.twitter.com/j9PXh5baeb

— Cleveland Browns (@Browns) December 21, 2020
Since their Week 7 win over the Bengals, Mayfield has become a true threat in the pocket.
It is no surprise that the Browns are 6-2 over this span too.
His play has begun catching the eyes of the entire NFL.
After this week's game, Giants safety Logan Ryan expressed a newfound appreciation for the 25-year-old QB.
"Hats off to them, hats off to Baker," Ryan said, via Steve Doerschuk of The Repository. "He played really efficiently today, and if we didn't have respect for him before, we definitely have it now. He was one of the most efficient quarterbacks we have gone against this year."
This is high praise from a defender that has had a breakout season at the free safety position.
However, this is justified praise for Mayfield.
Improved Play From Mayfield
This season, Mayfield has finally blossomed into the potential he's shown as a first overall draft pick.
He has matured in the pocket, becoming cool and collected under center.
This, when paired with his arm strength and precision in the pocket, has made him one of the better QBs during the second half of the season.
Since Week 7, he has only thrown two interceptions.
On top of this, he has thrown for over 200 years in six of the eight games.
In his last four games especially, Mayfield has shown the ability to be one of the league's best QBs.
Over this time, he has thrown for 1,232 yards with 10 touchdowns and only one interception.
As the Browns are making the final push to solidify their playoff spot, this couldn't have come at a better time.
After a win over the Titans in Week 13 where he was practically perfect, Mayfield followed it up with a 343-yard performance against the Ravens.
While they lost the game, it showed how competitive the Browns could be against one of the NFL's hottest teams.
This week, Mayfield led the Browns to an easy win against the Giants.
.@BakerMayfield delivering darts. #Browns

📺: #CLEvsNYG on NBC
📱: NFL app // Yahoo Sports app: https://t.co/upjRqowLf3 pic.twitter.com/kVRbktUagO

— NFL (@NFL) December 21, 2020
Here he completed 84.38% of his passes for 297 yards and two TDs.
Because of his performances, Mayfield has made the Cleveland aerial attack an actual threat.
While everyone knows the skill of their running game, Mayfield has helped give the team a newfound identity passing the ball.
If the team hopes to make it far in the playoffs, his continued success will be important.
Playoff Outlook
The Browns currently sit in the AFC's fifth seed.
If they take care of business these last two weeks, it is likely that they will remain in that same spot heading into the playoffs.
Regardless, this Browns team has proven that they can be a real threat.
The last time the Browns were 10-4 (1994), Baker Mayfield wasn't born yet (1995)!

What a time to be a Browns fan #DawgPound pic.twitter.com/nwtUujQSKT

— CBS Sports HQ (@CBSSportsHQ) December 21, 2020
Any fan that has watched their last three games know that this team will be able to put up a fight against any opponent they face in the playoffs.
Of course, a lot of that will revolve around Mayfield's performance.
It is critical for him to play a clean, turnover free game.
If he can do this, he forces teams to protect against the passing game.
With how strong they are running the ball, it becomes difficult for most teams to match up with both.
For Browns fans, Mayfield's evolution is an exciting revelation.
It makes this team a real threat as they fight for a playoff spot.