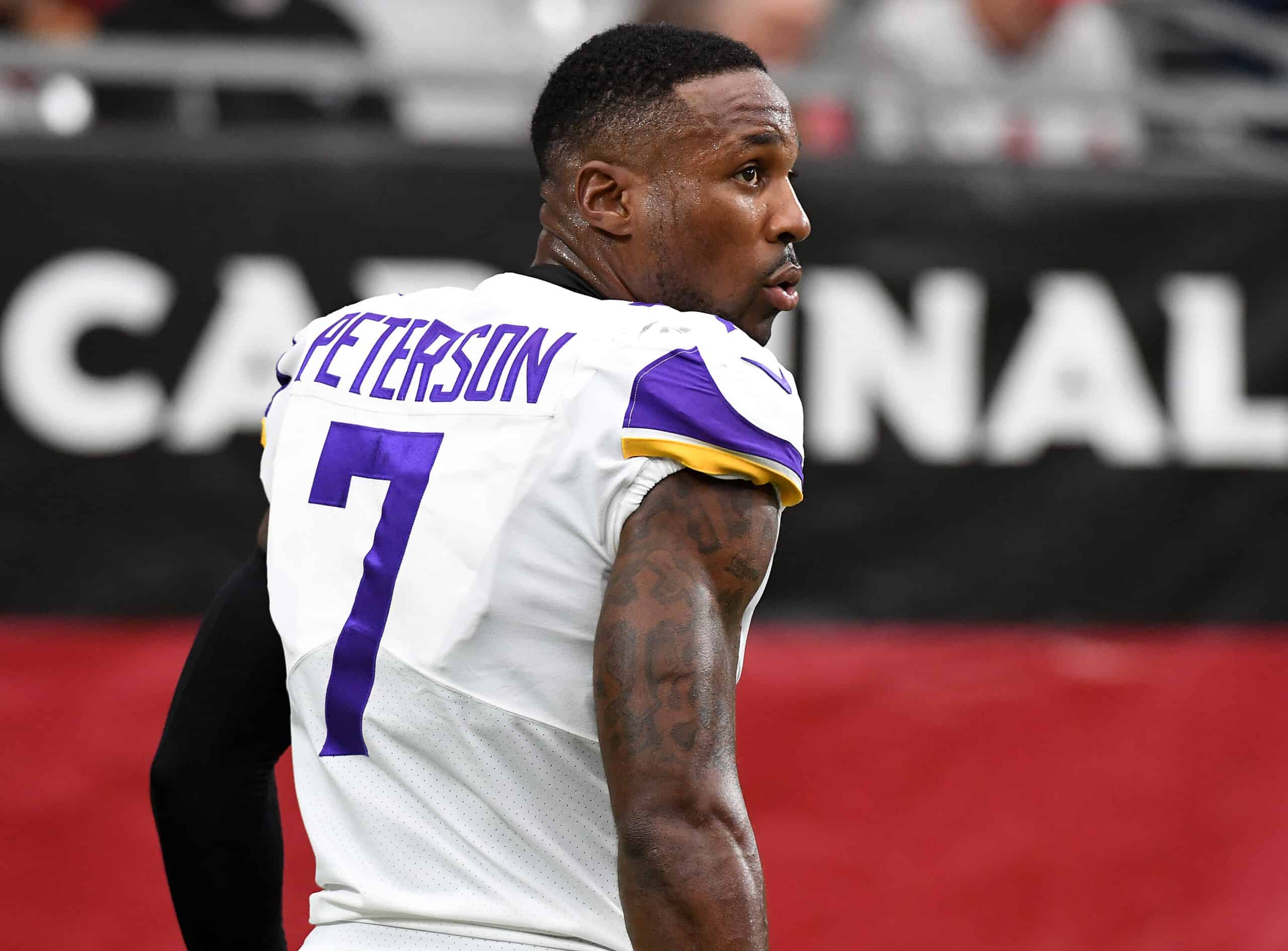 Minnesota Vikings cornerback Patrick Peterson complimented the Cleveland Browns' offense ahead of the teams' Week 4 matchup on Sunday.
On Thursday, the eight-time Pro Bowl cornerback mentioned the difficulty of stopping running backs Nick Chubb and Kareem Hunt, stating the Vikings will try to make the Browns as one-dimensional as possible.
"This is probably the most balanced team in the NFL as far when it comes down to run and pass dispersion," Peterson said.
Entering Week 4, the Browns run the ball on 53.4% of the time and pass it on 46.6% of their offensive plays.
Only the New Orleans Saints have a lower passing play percentage (43.03%) at a lower rate than the Browns.
"We believe if we're able to stop the run, make these predictable on third and second down, we'll have a pretty good opportunity coming out of that series," Peterson said.
Patrick Peterson described Baker Mayfield as a "gunslinger" and said he trusts his arm

"This is probably the most balanced team in the NFL" pic.twitter.com/ucyBDMSYSp

— Matthew Coller (@MatthewColler) September 30, 2021
Slowing down the Browns' running game is easier said than done.
As of Saturday, Nick Chubb ranks third in the NFL in rushing with 262 yards and Hunt ranks 21st in the league with 165 yards.
The Browns' average of 174.7 rushing yards per game ranks second in the NFL.
The Vikings' run defense is tied for 18th-best in the NFL, allowing 358 rushing yards per game.
Peterson also mentioned what stuck out to him about Browns quarterback Baker Mayfield.
"Baker is definitely a gunslinger," Peterson said. "He believes in his arm. He trusts his arm. He trusts his guys, and he's been making some big plays throughout this year."
Peterson said it's important for the Vikings' defensive line to get to pressure Mayfield.
Sunday's contest will mark Browns wide receiver Odell Beckham Jr.'s second game of 2021 season.
"You can tell he's definitely getting back into the groove," Peterson said of Beckham. "(The) routes are still there, you can tell the speed is still there, but that timing between him and the quarterback is still coming along."
Peterson said the Vikings are expecting Beckham's role to expand, especially since Jarvis Landry will miss a second consecutive game with a sprained MCL.
"We all know what Odell could bring to the table," Peterson said. "We know he's a very electrifying player, a tier-one receiver in this league and we know he's very dangerous once the ball is in his hands."
On Thursday, a reporter Peterson asked about the versatility of Browns' rookie Demetric Felton.
"He can do multiple things very well, so as a defense, we have to make sure that we rely on our responsibilities," Peterson said.
On Sunday, Browns head coach Kevin Stefanski returns to Minnesota, where he coached from 2006-2019.
The Browns hired Stefanski ahead of the 2020 season.
"He knows some of the players here still, so it's just going to be on us to rely on our responsibility, rely on our assignments," "Peterson said of Stefanski.
Last season, Stefanski won the Associated Press NFL Head Coach of the Year, leading the Browns to an 11-5 regular-season record.
The Browns (2-1, 2-1 against the spread) are a 1-point favorite against the home team Vikings (1-2, 2-1 ATS) heading into Sunday's game.