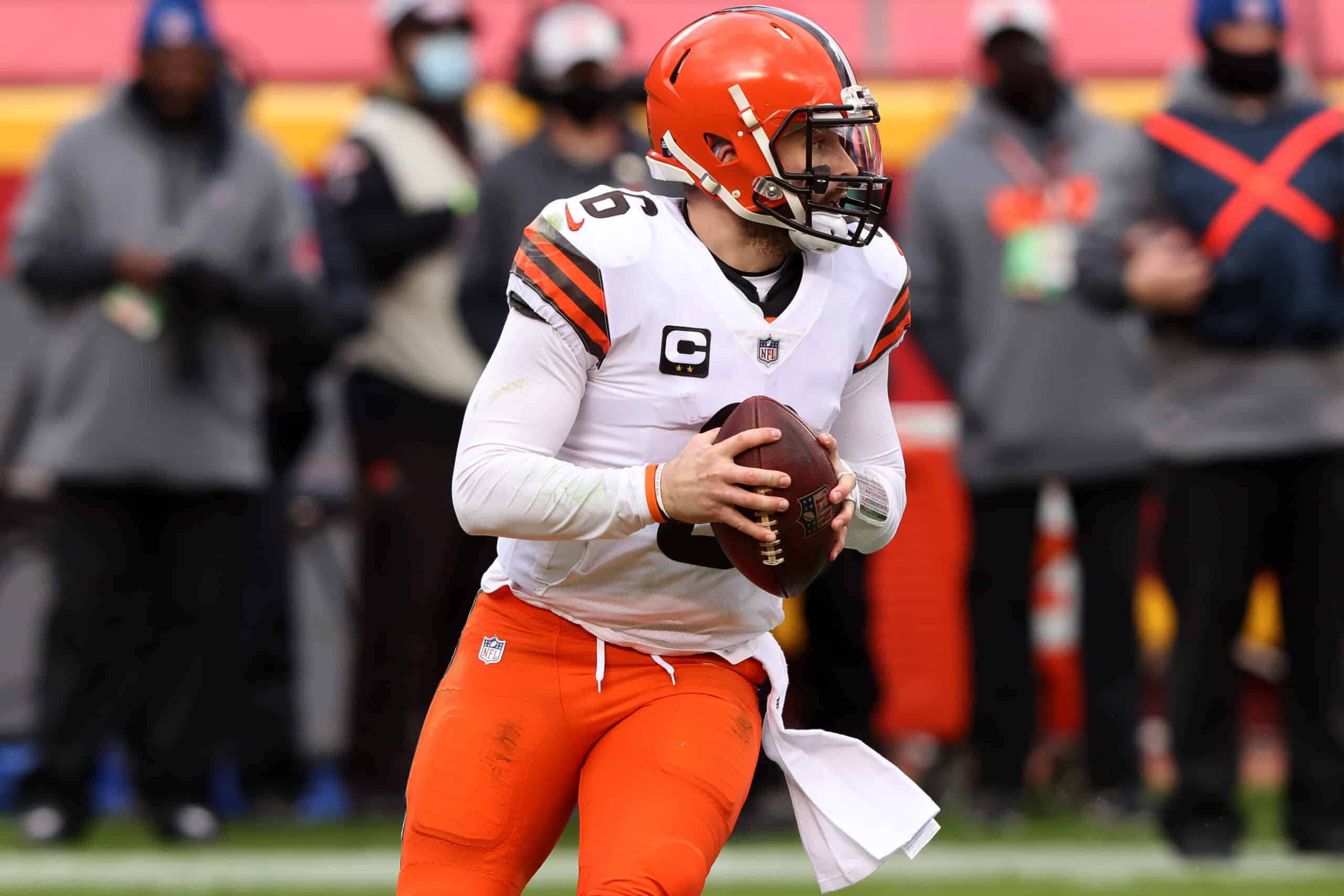 Cleveland Browns quarterback Baker Mayfield is entering the fourth year under his rookie contract.
The Browns recently exercised his fifth-year option so he is contracted through the 2022 season.
Mayfield's contract extension has been a persistent topic this offseason.
Recent indications are that it will get done sooner rather than later, perhaps as early as this summer.
Baker Mayfield's agent on contract extension: "I think something will be done this summer." From Baker's agent via the land on demand.

— Feeling Dangerous Podcast (@FDPodcastCLE) June 23, 2021
Mayfield's Agent Speaks
Jack Mills, Mayfield's agent, talked to Tony Grossi about the extension.
"We're not going to be dragging it out. I think there's been enough contracts done for quarterbacks lately that give us a pretty good idea of what the market is. And, of course, we know that the [salary] cap isn't going up this year but it's going up next year and next. We pretty much know what's coming on down the road and what's been done. We don't have any particular reluctance about doing a deal."
Jack and his son Tom will negotiate the deal.
Though there have been communications between the Browns and Tom Mills, there have been no specific details or timetable provided.
"But I think something will be done this summer. As far as trying to get a deal done, I don't know if it'll get done. It's something that would be pretty much in the team's control."
He believes the Browns want to get out in front of both Baltimore and Buffalo with Lamar Jackson and Josh Allen's extensions.
.@AlbertBreer on @BullandFox on whether Baker Mayfield, Josh Allen, Lamar Jackson will sign extensions this offseason: "I think all three of them will. I think there's a little pressure on the #Browns."

Says QB $ market can change drastically if Allen, Jackson sign first

— Keith Britton (@KeithBritton86) June 23, 2021
This could be partly because the asking price could rise after the first person is signed.
A reminder: Baker Mayfield deserves as much money as Lamar Jackson & Josh Allen. #DawgPound #Browns

— Emmanuel Acho (@EmmanuelAcho) June 23, 2021
Mills is confident that Mayfield is the future Browns franchise quarterback.
He said:
"We get the feeling that he's their guy, yeah. Every indication we have is that Baker's the man for the future."
Jack Mills' Background
The elder Mills is 83 years old and has been negotiating deals for NFL players for 50 years.
His association with the Browns dates back to the Kardiac Kids days.
Mayfield's contract would likely be his largest deal and perhaps the team's largest deal ever.
Jack Mills graduated from Oklahoma which is what attracted Mayfield and his family when he was shopping for agents in 2018.