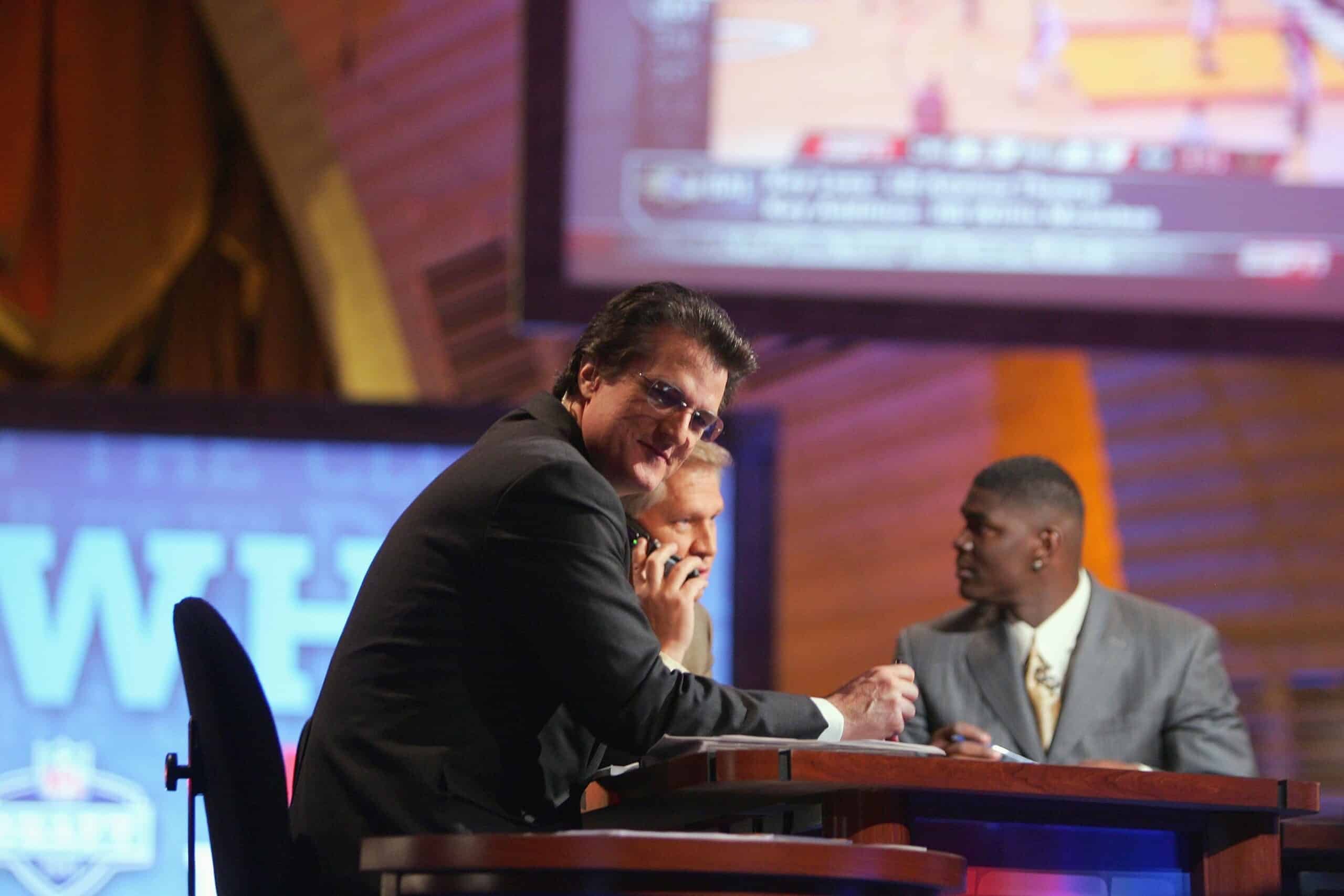 It's that time of year when mock drafts occupy most of us Cleveland Browns fans' time.
Other than a couple of days of NFL Combine highlights, what else is there to do before free agency opens?
Then, of course, we have to re-draft based on combine results and free agency signings.
Social media is filled with examples to compare our own mock drafts to.
Maybe a few thousand too many, as every fan tries to nail a surprise they can brag about after the fact.
There are but a few folks whose name makes me stop and really look at their efforts.
ESPN's Mel Kiper is one such person, and he came through with a bold prediction for the Cleveland Browns.
Mel Kiper has the Browns trading up for Drake London in his new mock draft pic.twitter.com/wI7pnA5Vm7

— Offseason Chopz (@Pchopz_) March 1, 2022
Kiper has Andrew Berry trading up to snag his stud wide receiver in the 2022 NFL Draft.
Berry's target is USC's Drake London, a 6'5″ speedster, not any of the Ohio State receivers many Browns fans favor.
Why It Makes Sense 
Kiper is quick to highlight London's obvious attributes, height and speed, to justify Berry's move.
He goes on to remind us that London averaged 11 catches and 136 yards per game before breaking his ankle.
Moving up to snag London assumes he showed up at the combine in good health and at full speed.
Tall receivers don't always make their mark in the NFL as life gets more difficult.
Drake London has been special after the catch since he was a FR pic.twitter.com/CzS19ehqpc

— Billy M (@BillyM_91) February 28, 2022
NFL receivers can't rely on out-jumping lessor cornerbacks for a living.
But London appears to be the full package, able to create separation with speed and jukes.
Cleveland expects to receive an extra third-round pick as a result of Kwesi Adofo-Mensah's hiring by Minnesota.
In Kiper's scenario, Berry sends his #13 overall and the Browns' original third-rounder to Denver to pick ninth.
Baker Mayfield, or any quarterback, can use a tall receiver and a deep threat, and London provides both.
How London Fits The Browns 
Trading up for a first-round wide receiver all but assures him a starting position.
But fans should remember that despite some recent big rookie seasons, that doesn't always work out.
Still, unless Berry also signs a top-notch wide receiver in free agency, there is nobody challenging London as the WR-1.
Donovan Peoples-Jones complements London well, providing reliable hands and strong point-of-catch play.
USC's Drake London is currently drawing Mike Evans comps.

Would the 6'5 pass catcher be a good fit for Arizona?pic.twitter.com/7fX7FCzNg5

— PHNX Cardinals (@PHNX_Cardinals) February 24, 2022
Both are tall enough and strong enough to provide solid end zone targets along with the Browns' tight ends.
If Anthony Schwartz steps up, or if Jarvis Landryu is still on the roster, Stefanski will almost have to shift his game plans.
Cleveland fans should expect to see fewer 2 tight end sets, and very few 3-tight end sets, even if they run a lot.
London's speed keeps safeties on their toes and can make defenses pay for stacking the box versus Nick Chubb.
And Mayfield has someone who might be able to catch up to his longest throws downfield.