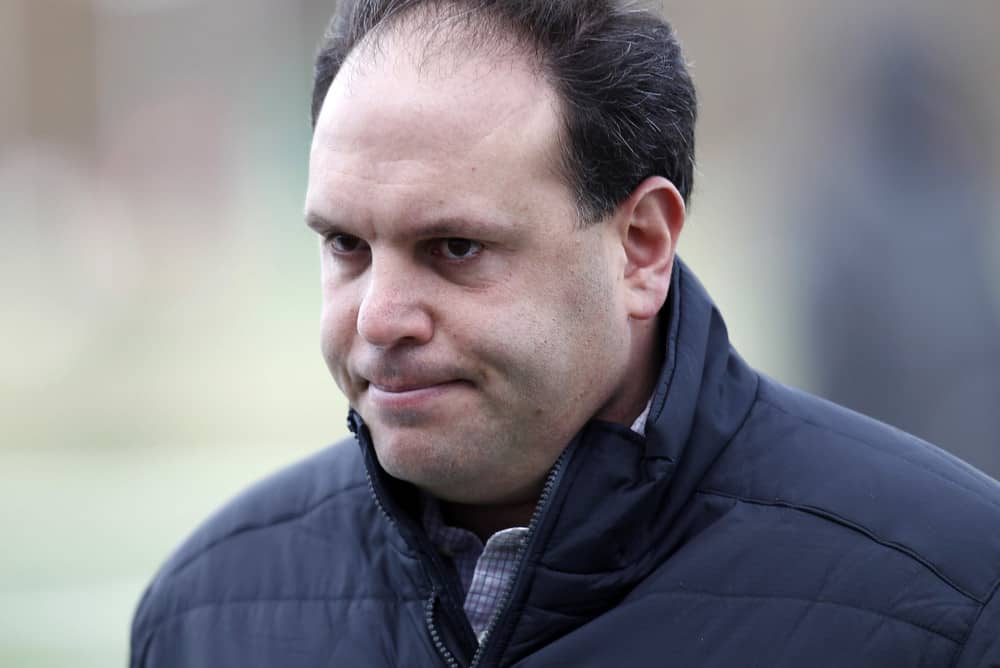 ESPN NFL Insider Mike Tannenbaum is skeptical of the Cleveland Browns' ability to have success in the 2021 season because of quarterback Baker Mayfield.
During Tuesday's edition of ESPN's "Get Up," Tannenbaum was on a panel discussing the NFL.com analyst Marc Ross' report of the league's most complete teams.
The Browns topped Ross' list.
"Baker Mayfield is very much a replaceable part," Tannenbaum said. "He's had one productive season out of three. That is not greatness at the quarterback position. So, at best, he is the fifth-best quarterback in the AFC."
"Baker Mayfield is very much a replaceable part. He's had one productive season out of three. That is not greatness at the quarterback position. At best he is the fifth-best QB in the AFC."@RealTannenbaum is skeptical of the Browns this season due to their QB. pic.twitter.com/MFfLd5Q63f

— Get Up (@GetUpESPN) June 29, 2021
Tannenbaum pointed to Browns head coach Kevin Stefanski's ability to help quarterbacks play at a higher level, dating back to his days as the Minnesota Vikings offensive coordinator.
"When you look at Kevin Stefanski's track record, they won in Minnesota with Case Keenum," Tannenbaum said. "They won with Kirk Cousins."
Mayfield, 26, has had four different head coaches — Hue Jackson, Gregg Williams, Freddie Kitchens and Stefanski — entering his fourth NFL season.
Mayfield has also had four different offensive coordinators: Todd Haley, Freddie Kitchens, Todd Monken and Alex Van Pelt.
In 2021, Mayfield enters his second year with both Stefanski and Van Pelt.
In April, the Browns picked up Mayfield's fifth-year option for the 2022 season.
The debate now is what specifically a contract extension could look like for Mayfield, and when the team could offer it.
Specifically, Browns general manager Andrew Berry must determine how much money to offer Mayfield and for how many years.
The Browns could also decide to franchise tag Mayfield for the 2023 season once his rookie contract expires.
Tannenbaum said several key Browns players must stay healthy for the team to have success this upcoming season.
"Injuries can be hugely consequential for the Cleveland Browns," Tannenbaum said. "Odell Beckham [Jr. and] Jadeveon Clowney, they have to play in 17 games for this team to be productive.

"And in the second round, Cleveland drafted Jeremiah Owusu-Koramoah from Notre Dame. If he can stay healthy, he could be an impact player, but those three players need to play 17 games to give Cleveland a chance to go deep in the playoffs."
A torn ACL limited Beckham to seven games in 2020, while Clowney played eight games for the Tennessee Titans before a season-ending knee injury.
Ross' list is rounded out by the Tampa Bay Buccaneers, the Kansas City Chiefs, the Los Angeles Chargers and the Buffalo Bills.
"I would say Ryan Tannehill is definitely above Baker Mayfield as well," Tannenbaum said.
Tannenbaum said he was skeptical of Mayfield and the Browns because of how they compared with the other quarterbacks among the top teams on Ross' list.
The Browns enter the 2021 season trying to make the playoffs in back-to-back years for the first time since the 1988-1989 seasons.