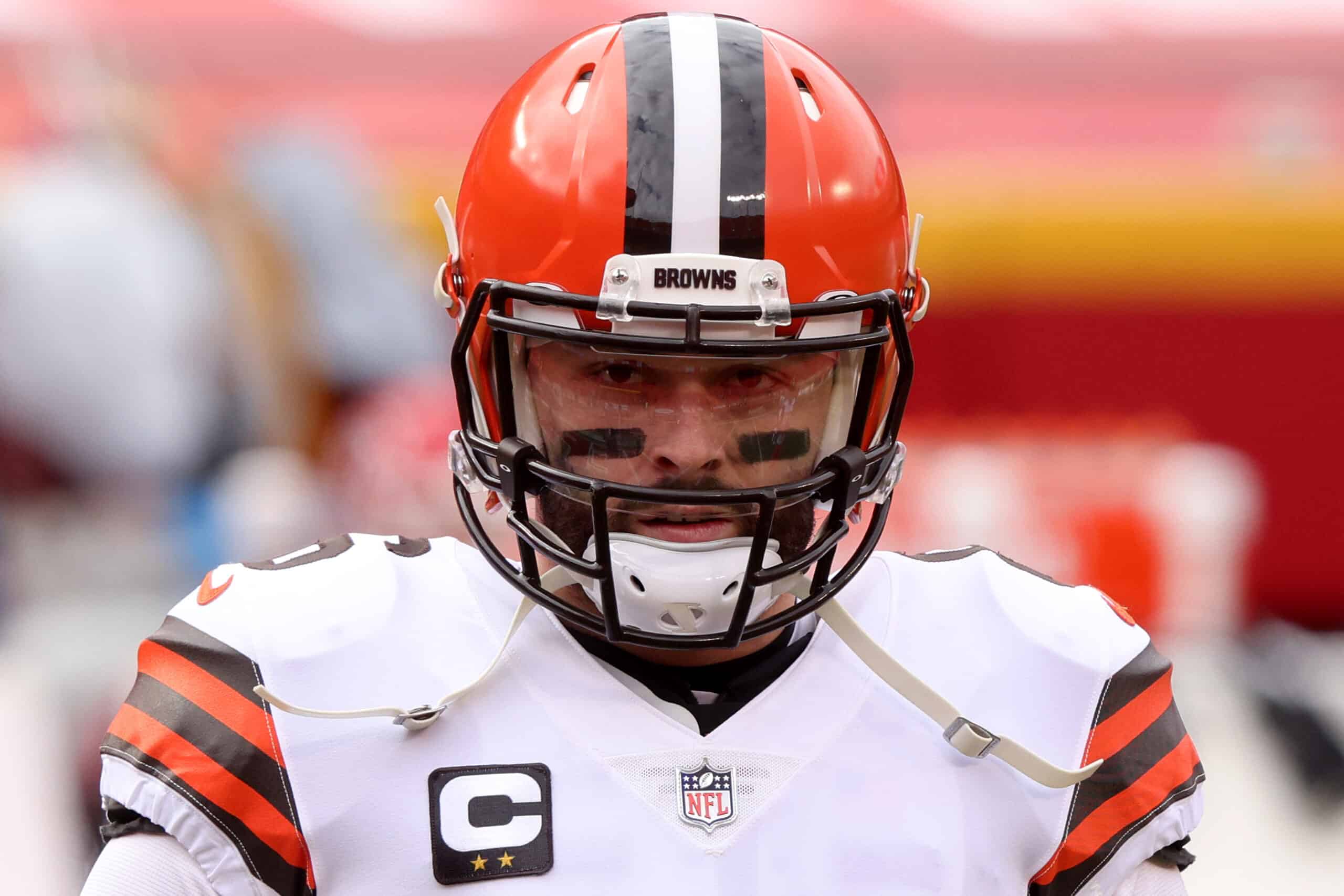 The Cleveland Browns plan to have Baker Mayfield as their quarterback for the next several years.
Cleveland.com Browns beat reporter May Kay Cabot reported there haven't been any "substantive talks" about Mayfield's contract extension beyond the 2022 season.
"There's no sense of urgency on the part of either side to get it done before training camp or even the start of the season," Cabot wrote. "They both know it's going to happen."
Cabot wrote how the Browns could wait until late October before agreeing on a contract extension.
Waiting until late October gives the Browns a larger sample size of Mayfield in year two of head coach Kevin Stefanski's regime.
However, Mayfield could increase his value if he plays at a high level.
Citing unnamed sources, Cabot said there are open lines of communication between the Browns front office, Jack Mills and Tom Mills.
The Mills father-son duo serves as Mayfield's negotiators.
However, Cabot reported neither side has exchanged proposals as of Saturday.
Baker Mayfield's extension could stretch into the fall, and no substantive talks have taken place yet, but he's their man so no worries. Deals for Josh Allen and Lamar Jackson will factor in: #Browns Insider https://t.co/7wt0IZNFdE

— Mary Kay Cabot (@MaryKayCabot) June 26, 2021
On Tuesday, Jack Mills told Browns analyst Tony Grossi that he believes Mayfield's extension will get done this summer.
Mayfield, 26, is under contract through the 2022 season after getting his fifth-year option picked up in April.
Mayfield's fifth-year option is worth about $18.858 million.
Look for Mayfield to make a similar amount each year as Buffalo Bills quarterback Josh Allen and Baltimore Ravens quarterback Lamar Jackson.
Each quarterback from the 2018 NFL Draft class could make near $40 million each year considering the recent contract extensions of Dallas Cowboys quarterback Dak Prescott ($40 million per year) and Houston Texans quarterback Deshaun Watson ($39 million per year).
While Mayfield has never made the Pro Bowl like Allen or Jackson (or an MVP for that matter), he's also on his third head coach and third offensive coordinator heading into his fourth NFL season.
The Browns front office must also consider how the NFL's salary cap ceiling is $208.2 million for 2022.
It's a huge increase from the $182.5 million cap set for 2021.
The COVID-19 pandemic prompted the 2021 cap to fall compared to the 2020 cap number of $198.2 million.
Browns general manager Andrew Berry must also work on offering other players extensions, including running back Nick Chubb, guard Wyatt Teller and cornerback Denzel Ward.
Chubb and Teller are entering the final years of their contracts, while the Browns picked up Ward's fifth-year option for 2022 worth $13.294 million.
Plus, Mayfield's next contract is going to be more expensive than Chubb's, Teller's or Ward's.
Spotrac.com estimates Mayfield's open market value is about $35.27 million per season for four years.
The site estimates Jackson's open market value is about $42.78 million per year and Allen's at about $42.16 million per year.
When the Browns and Mayfield agree on an extension, the total will likely surpass All-Pro defensive end Myles Garrett's average annual salary of $25 million per year through 2026.
Plus, Berry will have less money to allocate toward upgrading other positions.
In the upcoming season, the Browns will try to make the playoffs in back-to-back years for the first time since the 1988-1989 seasons.