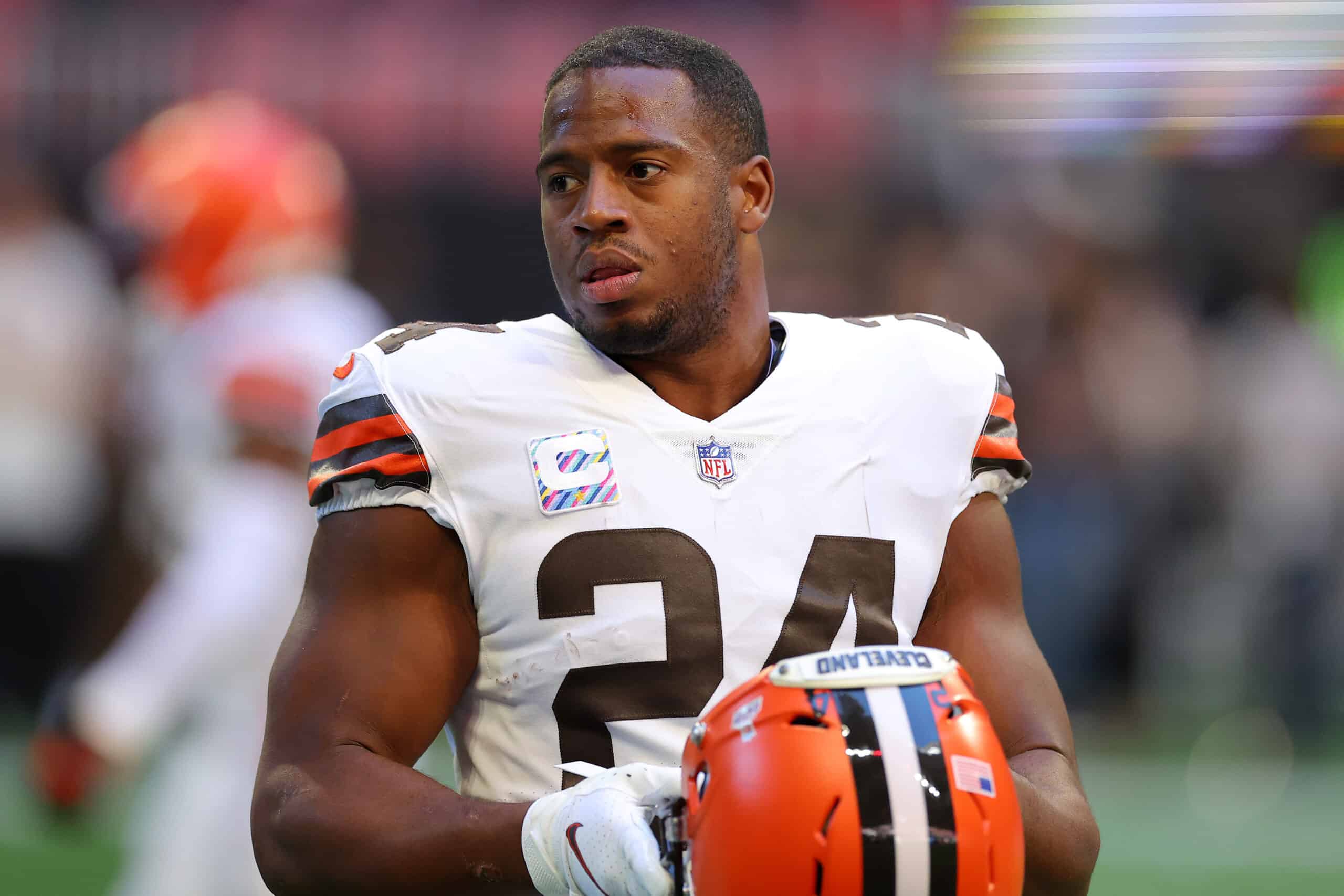 Deshaun Watson leads the Cleveland Browns into Pittsburgh with a bevy of new receiving weapons.
And Mike Tomlin is prepared for a better version of the passing attack than what fans saw in the rain last week.
But there is another player on Tomlin's mind as the Monday Night Football matchup approaches.
And the Steelers' prolific head coach admits there is little he can do to prepare for what that player brings, via Sports 4 CLE on YouTube.
Tomlin was asked if the video from last week's game offered any clues as to how to prepare for Nick Chubb.
Pittsburgh gave up over 150 rushing yards at almost seven yards per attempt to Christian McCaffrey in Week 1.
But the coach was having none of it, pointing out all the video Pittsburgh has on Chubb himself.
And those experiences taught Tomlin there is virtually no way to prepare for the Browns rushing star.
Tomlin recalled a time when the Steelers spent an entire week focusing on Chubb.
They went into the game determined to contain Cleveland's prolific rusher at all costs.
But as Tomlin recalls it, Chubb sliced through the defense for 40 yards on the second play of the game.
"We've got respect for that guy, and them, and their ability to run the football," he said.
Chubb has had some memorable runs against the Pittsburgh defense.
#Browns are also in a must-win game and Nick Chubb breaks a 47-yard touchdown against the #Steelerspic.twitter.com/4pV5Ct2fbC

— Dov Kleiman (@NFL_DovKleiman) January 3, 2021
But overall, the Steelers have held him in check, limiting him to "only" 4.5 yards per carry.
More recently, Chubb seems to be getting Pittsburgh's number, rushing for 190 yards on just 35 attempts last year.
That's a trend Browns fans would love to see continue Monday night.