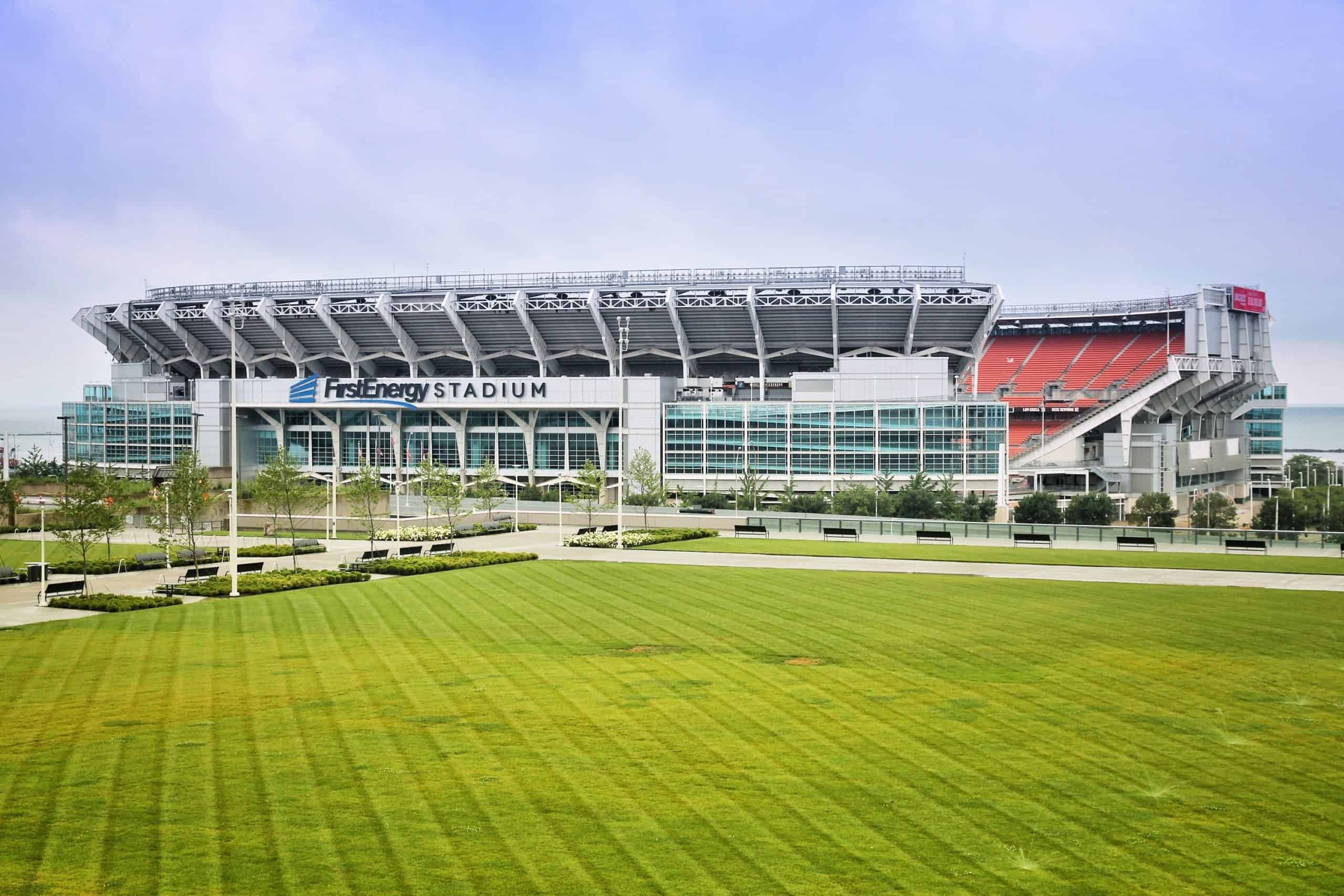 The city of Cleveland and the Cleveland Browns are proudly hosting the 2021 NFL Draft starting Thursday,  April 29 and running through Saturday, May 1.
The NFL Draft Experience is a free, fun, and family-friendly event happening all weekend.
It is happening in the area around FirstEnergy Stadium.
Initially, 50,000 tickets would be available each day of the event; however, officials recently increased the number of tickets available after consulting with local health officials.
It is unclear what the increased number of tickets is.
How To Get Tickets To NFL Draft Experience
Interested in attending the #NFLDraft next week in Cleveland? Sign up for the #NFLDraft Experience on the NFL OnePass app! Includes:

∙ Photos w/ Lombardi Trophy
∙ Interactive NFL Games on Field At FirstEnergy Stadium
∙ More!

Get your 🎟️ : https://t.co/z4MHzjojNH pic.twitter.com/sX74QSKlar

— Pro Football Hall of Fame (@ProFootballHOF) April 24, 2021
Tickets must be reserved on the NFL OnePass App.
Each reservation is for two adults and five children.
The tickets are available for these timeslots on the following days:
Thursday from 12-4, 4-7, and 7-10 (or when the first round is over).
Friday from 12-4, 4-7, and 7-10 (or when the third round is over).
Saturday from 9-12, 12-3, and 3-6 (or when the seventh round is over).
Attendees to the NFL Draft Experience are not required to be fully vaccinated.
They will have to adhere to social distancing and mask-wearing guidelines.
The NFL Draft Experience does not provide a clear view of the stage where the NFL draft is occurring, but it would still be a fun way to celebrate the day.
Other Draft News
Unlike the 2020 NFL draft which was 100% virtual, in person drafting will occur in Cleveland.
1 week til #NFLDraft kicks off in Cleveland. A picture is worth 280 characters, but some deets on the massive main structure which is going to be lit: 220' x 200' & 70' tall; 28 million pixels of LED in the theater & on site; 3 miles+ of cable to power lighting fixtures pic.twitter.com/Li2pNRdt22

— Brian McCarthy (@NFLprguy) April 22, 2021
At least 13 projected first-round picks are expected to be there on Thursday when their names are called.
A tentative attendee list includes the following:
QB Zach Wilson, BYU
QB Mac Jones, Alabama
QB Trey Lance, NDSU
WR Ja'Marr Chase, LSU
WR Jaylen Waddle, Alabama
WR DeVonta Smith, Alabama
TE Kyle Pitts, Florida
OT Rashawn Slater, Northwestern
DL Christian Barmore, Alabama
EDGE Gregory Rousseau, Miami
LB Micah Parsons, Penn State
CB Caleb Farley, Virginia Tech
CB Patrick Surtain II, Alabama
Notably missing from this list is the apparent first overall pick, Trevor Lawrence.
Lawrence, who is expected to be drafted by the Jacksonville Jaguars, will watch the draft with family and friends at Clemson University.
Justin Fields, another apparent early quarterback pick, will also not be in Cleveland for the live draft festivities.
The NFL is sending media kits to other players so that like last year fans and viewers can take a peek in their living rooms or whatever backdrop they are using for the big draft moment.
It is not known where all of the teams' war rooms, including the Cleveland Browns, will be located.
The only one publicized is the swanky Malibu house the Los Angeles Rams are renting for the occasion.
So the Rams converted a Malibu beach house into their draft war room, and will be operating out of it for this year's draft (a sentence I can't believe I just typed). Your move, Kliff! pic.twitter.com/7wK1guI0Pe

— Jourdan Rodrigue (@JourdanRodrigue) April 19, 2021
Stay tuned for more NFL draft news as its breaks in the coming days leading up to Thursday's kickoff.
The NFL Draft is airing on ESPN and NFL Network for those of us not lucky enough to be in Cleveland for the excitement.