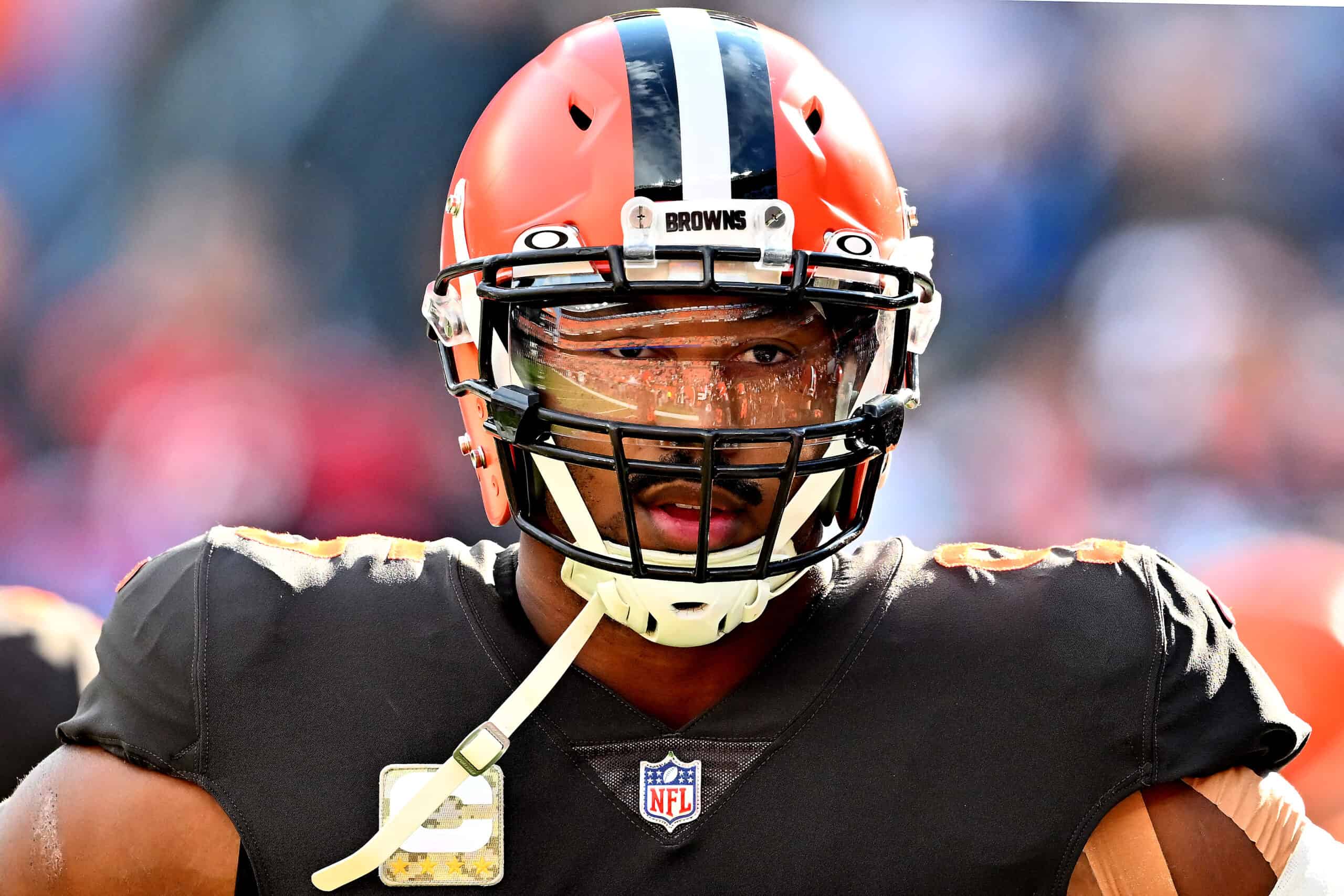 Cleveland Browns defensive superstar Myles Garrett has never been one to shy away from making his opinions known.
He's been vocal in the past about the abilities of current and former NFL players and where he would rank them on his personal All-Time Greats list.
This has included recent comments about Cincinnati Bengals quarterback Joe Burrow being better than Baltimore Ravens quarterback Lamar Jackson.
In a recent interview, Garrett stated that he would give the nod to Burrow over Jackson, at least at this point in their respective careers (via Dov Kleiman on Twitter.)
Update: #Browns Pass-Rusher Myles Garrett went into detail on why he believes #Bengals QB Joe Burrow is better than #Ravens Lamar Jackson:

"He's produced at a higher level at this point even though Lamar has an MVP."

"I think the results that Burrow has speak for themselves.… https://t.co/oHJaOvFSWn pic.twitter.com/14vHi7m4eo

— Dov Kleiman (@NFL_DovKleiman) November 10, 2023
Garrett is no doubt referring to the fact that Burrow has had more success in the playoffs than Jackson, as he's led the Bengals to back-to-back AFC Championships.
Burrow has also made a Super Bowl appearance in his young career, while Jackson has yet to make it out of the divisional round of the playoffs.
There's no arguing with either of their abilities and the success they've had in the regular season.
Jackson won the NFL MVP award in 2019, and it seems like both players are candidates for the award year in and year out.
The fact that Garrett would give the nod to Burrow over Jackson certainly isn't meant as an insult, it's simply a statement that Garrett has more confidence in Burrow at this point in his career.
Garrett was careful to note that the situation could easily change, but that's where we're at right now.
Let's hope that Garrett's comments don't serve to fuel Jackson, as he and the Ravens are set to take on the Browns this Sunday.