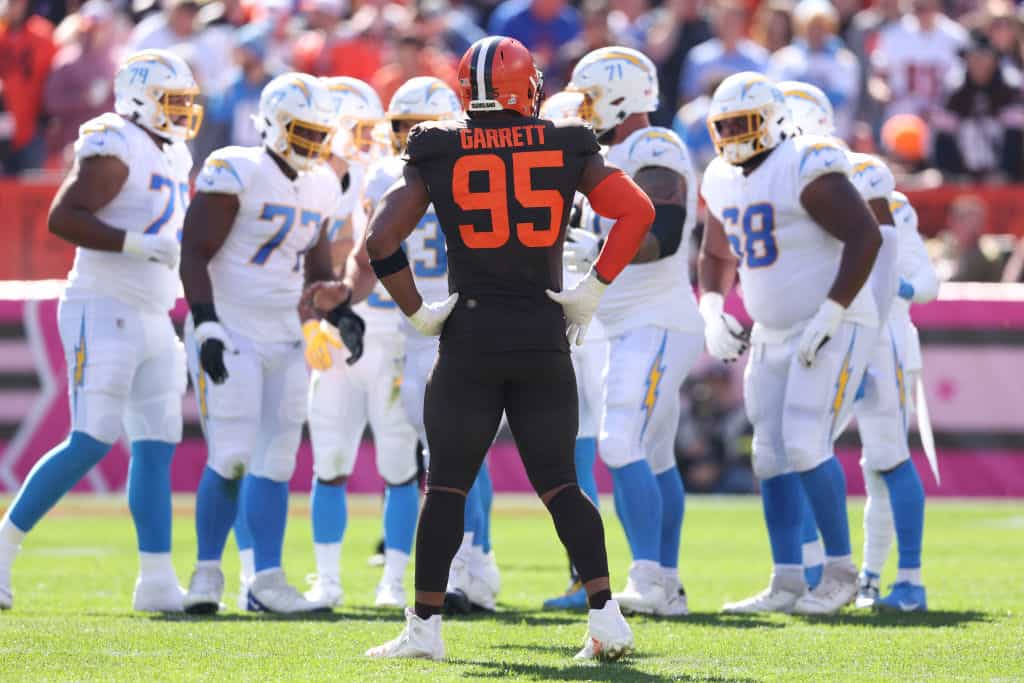 Jim Schwartz's Cleveland Browns defense is the talk of NFL circles.
After three dominating performances, their exciting new-look unit tops most of the statistical charts.
And Myles Garrett stands out as Cleveland's leader and their best player.
But days after missing out on a Defensive Player of the Week award, Garrett found out he was snubbed again.
Steelers' T.J. Watt, Cowboys' Micah Parsons earn Defensive Player of the Month honorshttps://t.co/SeeKYKGRqB pic.twitter.com/lB3QkxSaNV

— Around The NFL (@AroundTheNFL) September 28, 2023
Pittsburgh's T.J. Watt will take home the NFL's AFC Defensive Player of the Month award for September.
Watt currently leads the league in sacks with six to go with five TFLs, two forced fumbles, and two recoveries.
And of course, one of those fumble recoveries went for a game-deciding touchdown against the Browns.
Micah Parsons also got a step up on Garrett in the Defensive Player of the Year contest by winning the NFC award.
To be fair, Watt's statistics beat Garrett's across the board.
But for fans who watch the Browns, it's difficult to believe anybody could be playing better than Garrett.
That's because Cleveland's defensive captain has made his biggest plays in the biggest moments.
Garrett dropped Joe Burrow for a 13-yard loss when Cincy went for it on fourth down in a bid to pull within a score.
Myles Garrett's stats this season…

• 10 QB hits
• 8 tackles
• 4.5 sacks
• 4 tackles for loss
• 1 forced fumbles#Browns pic.twitter.com/c3emwITkVg

— NFL Stats (@NFL_Stats) September 26, 2023
In Week 3, Tennessee seemed destined to score at the half and get the ball right back down seven to start the second half.
They had enough time to take one shot at the end zone, knowing an incompletion would stop the clock for the kicker.
But there was no touchdown and no field goal try as Ryan Tannehill couldn't unload the pass before Garrett got there.
Those are plays that can spark legendary defenses, and will eventually win some awards for Garrett.