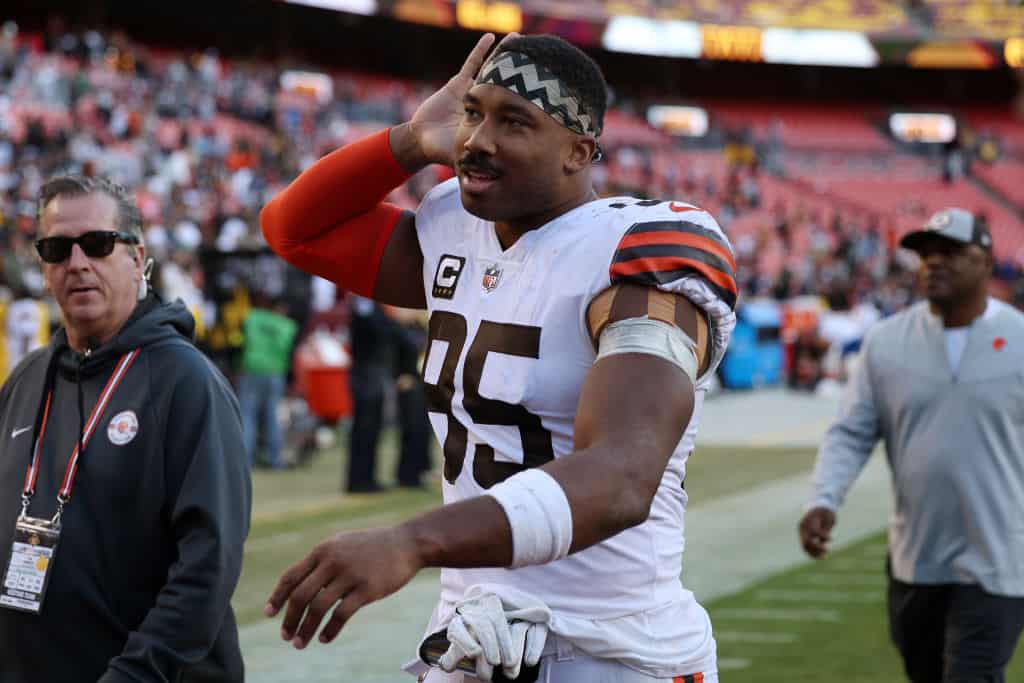 Over the past several days, the idea of an NFL script has been tossed around.
This came from a clip from Arian Foster on a podcast, citing that the NFL gives players a script to follow each year.
Since this clip came out, many around the league have joked about the situation, including the Cleveland Browns' own Myles Garrett.
Me reading the Pro Bowl script 😂

Appreciate everyone checking in, we are all good over here. Go Browns 🫶🏾 pic.twitter.com/VQRnCD3Y8C

— Myles Garrett (@Flash_Garrett) February 7, 2023
The NFL made significant changes to the Pro Bowl festivities this year, and Garrett made his presence known.
He participated in the dodgeball game, which was one of the most exciting games of the weekend.
Unfortunately for Garrett, he dislocated his toe during the weekend, putting a damper on the festivities.
Even in a format where there was no tackling, pads, or helmets, Garrett was injured.
However, Garrett has contended that he is okay, even joking about the "script" for the Pro Bowl.
This is good news, considering that Garrett is one of the leaders of the Browns defense, which struggled a bit in 2022.
With any luck, Garrett will be a driving force to turn the Browns around next season.
Deshaun Watson will have a full offseason and training camp with the team, and the offense should be on its way to making a marked improvement.
If the offense is clicking on all cylinders, then the defense will have less pressure to do their job well, which often ends with a positive result.
Altogether, the Browns could bounce back in a big way next season, and that starts with players like Garrett being at full strength.