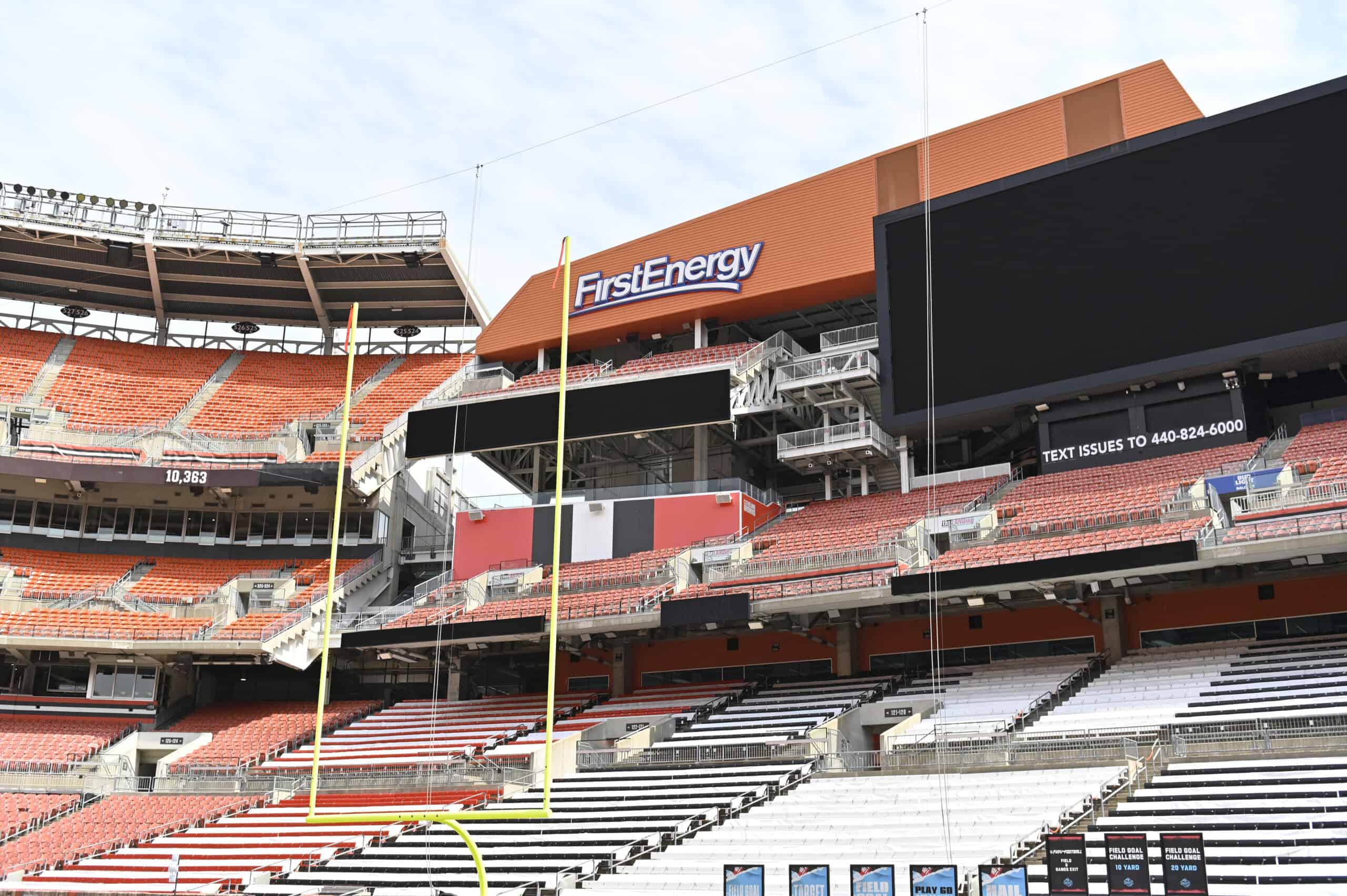 There is a while to go before Andrew Berry can start signing free agents and selecting draft picks.
But that doesn't mean the Cleveland Browns scouts and coaches aren't keeping their eyes open for available talent.
Cleveland signed their 12th player to a reserve futures contract Tuesday.
Defensive lineman Michael Dwumfour, who played for Michigan and Rutgers, joins the team.
We have signed DT Michael Dwumfour to a reserve/futures contract

— Cleveland Browns (@Browns) February 7, 2023
Dwumfour also has some NFL snaps under his belt with Houston and San Francisco.
Houston got him into 10 games over his first 2 seasons for about 35% of the defensive plays.
Pro Football Reference credited Dwumfour with 11 QB pressures, including half a sack, 2 hurries, and 8 knockdowns.
He had 19 tackles with Houston and 2 more in a pair of late-season games for San Francisco.
Undersized But Effective 
Still listed as 6'1″ and 296 pounds, Dwumfour might be a little small for an interior lineman.
But he has a knack for finding and squeezing through gaps and that earned him his shot at the NFL.
NFL.com's draft report noted his quick and disruptive first step and low pad level.
They cited his quick feet and solid hand-fighting and thought a one-gapping 4-3 system coach would sign him.
Great cohesion between Jordan Willis and Michael Dwumfour on this stunt

Dwumfour holds the LT & LG which frees Willis up to bring Brian Robinson down at the LOS for no gain pic.twitter.com/c4knMtFSdJ

— Jordan Elliott (@splash_cousin) December 29, 2022
Cleveland already has a few interior linemen who have difficulty taking on guards against the run or in a power rush.
But his reserve futures deal lets Dwumfour get to work bulking up for the 2023 season.
Defensive coordinator Jim Schwartz is undoubtedly studying video of the Browns' defensive holdovers.
But the first-year coordinator offers a clean slate and an even playing field for all the players vying for a role.
What It Means For the Browns
Assuming they do not re-sign any of their own free agents, Dwumfour is the 8th defensive lineman on the roster.
He is the 5th listed as a tackle, and the second to be signed to a futures contract along with Roderick Perry.
After an inauspicious start, Perrion Winfrey saw his role increase late in the season.
2020 draft pick Jordan Elliott is excited to work with Schwartz, as is 2021 selection Tommy Togiai.
Michael Dwumfour sets his rush up with stutter, then executes a double swipe. @Dwumfour__ attacks the blocker's hands, steps through & reduces his hitting surface! #passrush #texans pic.twitter.com/cRrJ3ZaLDw

— DLineVids (@dlinevids1) June 26, 2022
But with their position recognized as the weak link in the Browns' defense, more new faces will fill the room soon enough.
Schwartz says he will devise schemes to free up All-Pro Myles Garrett off the edge.
Dwumfour brings the agility and quickness needed for misdirection and stunts if that is Schwartz's plan.
But he'll need to really stand out if Cleveland brings in high draft picks and free agents as most expect.