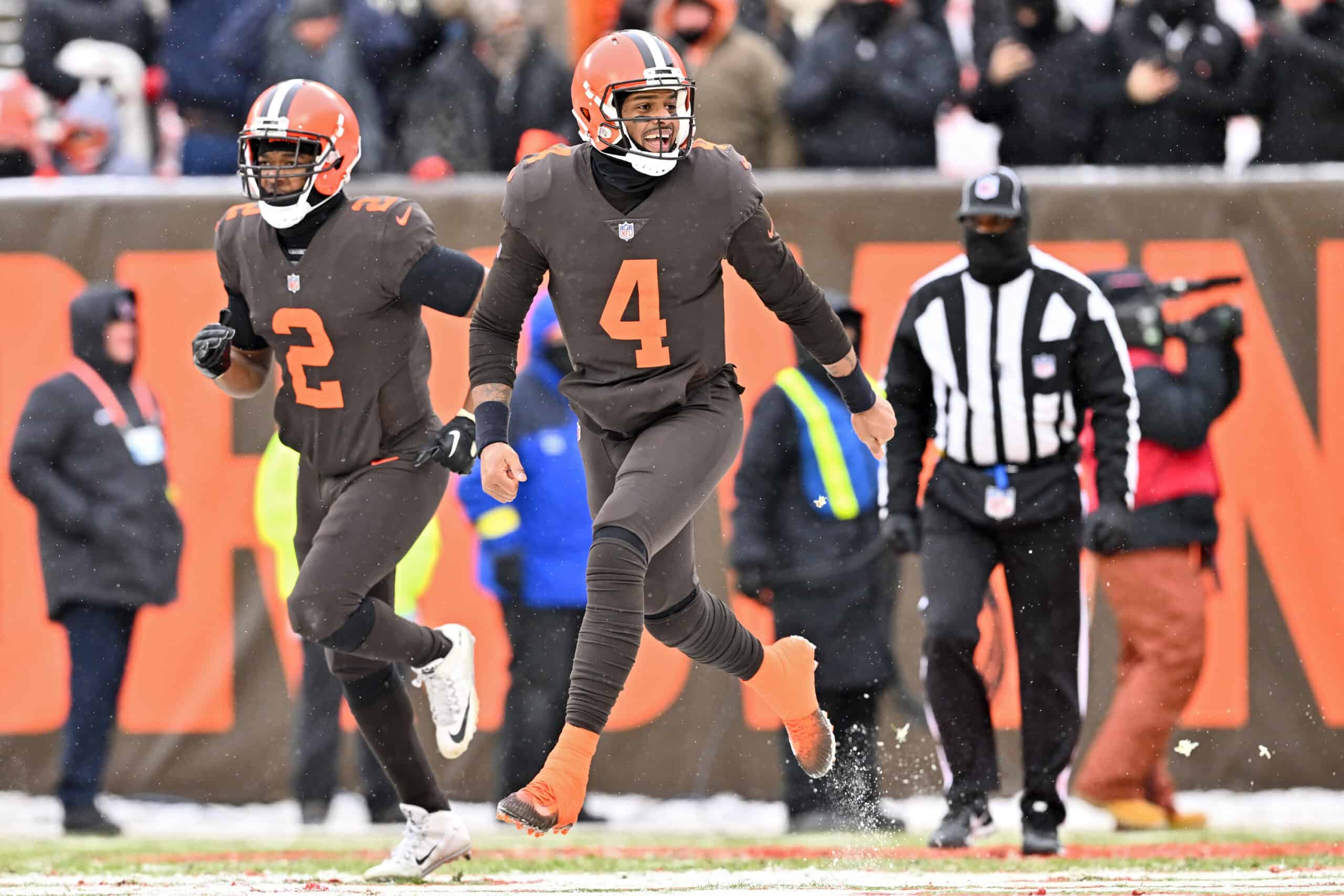 The Cleveland Browns are putting most of their hopes on Deshaun Watson's shoulders this season.
Of course, their new-look defense should also help the team put an end to their two-year postseason drought, but the NFL is a quarterback's league, and they happen to have one of the best, at least on paper.
That's why the fans should be thrilled to hear ESPN's Jake Trotter's report about Watson being "almost automatic" in practice, citing that the offense was "dominant", particularly in the red zone.
"Watson was basically automatic," – @Jake_Trotter on the first day of Browns mandatory mini-camp. pic.twitter.com/O7FwVOjZG3

— ESPN Cleveland (@ESPNCleveland) June 6, 2023
Watson has been putting in a lot of work to go back to his MVP-caliber level, which obviously has been a bit of an uphill battle after such a long layoff.
He knows what it's like to be away from the game for a long time and then go back stronger, as he missed plenty of time with a major knee injury earlier in his career.
This time, however, it will be different.
He won't have that many people rooting and pulling for him.
Instead, everybody will want a piece of him after the legal controversy he was tangled in, especially after signing such a huge contract extension before even playing a single game with the Browns organization.
Ironically, that chip on his shoulder might as well be exactly the kind of drive he needs to go back to his usual self, and it's quite encouraging to hear that he's taking steps in the right direction now, even if it's just in practice.