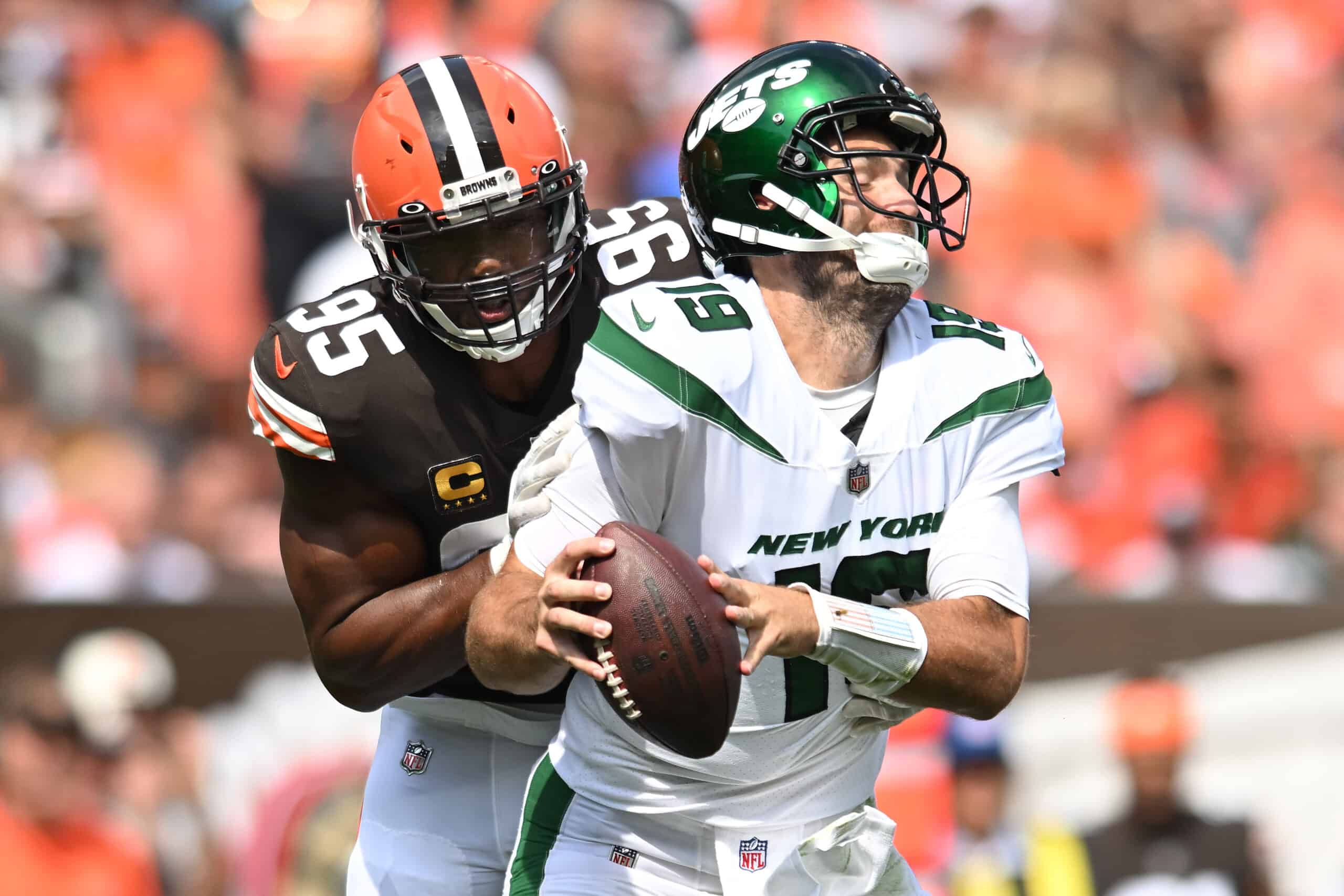 The Cleveland Browns' defense struggled against the run all season long last season, but they were the fifth-best against the pass.
Unsurprisingly, a lot of that had to do with superstar pass rusher Myles Garrett leading the way.
Garrett had 16.0 sacks, 60 tackles (37 solo), 26 QB hits, 18 tackles for a loss, and two forced fumbles last season.
The most surprising thing about those numbers is that he did it with vision problems, and that might not be the case anymore at any point in his career.
The Texas A&M product recently revealed that he underwent a Lasik procedure to get his vision straight, stating that it's now better than ever.
Myles Garrett had 32 sacks the last 2 years with vision problems…

Think of what he's going to do now that he can see pic.twitter.com/yGF9UR3Aqv

— DollarDog Nick (@DollarDogNick) January 26, 2023
So, Garrett managed to thrive in college, be taken with the first-overall pick in the 2017 NFL Draft, and record 263 tackles, 74.5 sacks, 13 forced fumbles, four fumble recoveries, 13 pass deflections and one defensive touchdown throughout his career despite having poor vision.
Just imagine what he will be able to do now.
Moreover, Garrett will now work under one of the finest defensive masterminds in the game after the Browns brought in former Titans assistant Jim Schwartz to become their next defensive coordinator.
Of course, the team will have to make plenty of defensive adjustments ahead of next season to thrive in a division with too much offensive firepower on the Cincinnati Bengals and Baltimore Ravens.
But regardless of who they bring in in the offseason, one thing's for sure: Lamar Jackson, Joe Burrow, and Kenny Pickett are praying for their lives right now.