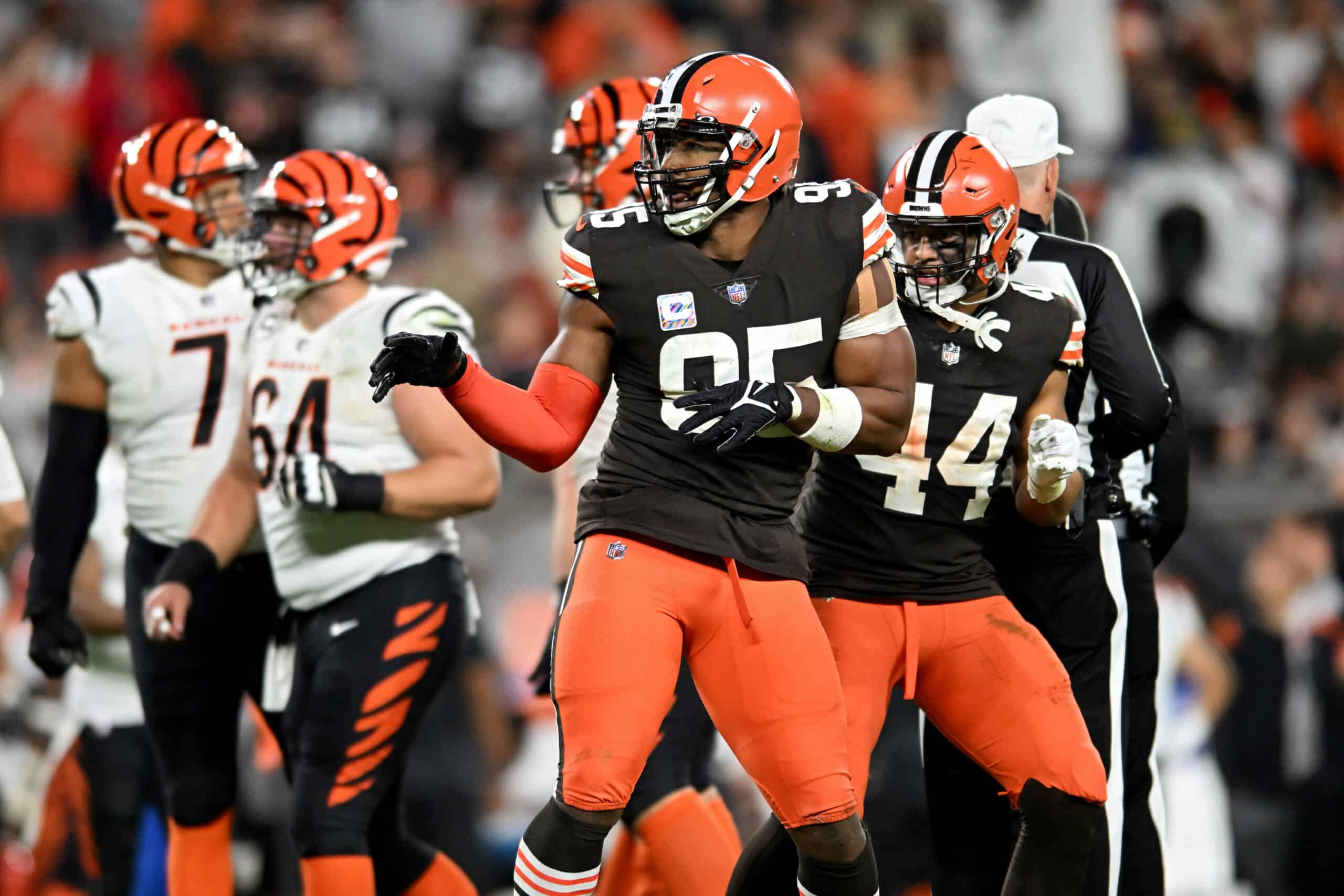 For the past two years, the Cleveland Browns have fallen far short of preseason expectations.
2022 was especially disappointing because new quarterback Deshaun Watson was supposed to come in and take the NFL world by storm.
Of course, two years with no competitive football reared its ugly head and he struggled mightily.
Now that the Browns have Watson for an entire season, as well as an improved roster, Cleveland fans are more optimistic.
The organization will go a long way toward a successful 2023 if it can overcome Joe Burrow and the Cincinnati Bengals in Week 1.
looking to get out to a fast start@Flash_Garrett | #DawgPound pic.twitter.com/JYOUs5uhfL

— Cleveland Browns (@Browns) September 8, 2023
In a recent chat with the media, shared via the team on Twitter, Myles Garrett shared the importance of starting the season on a positive note.
"When you start off with so many division games like that [Cleveland faces all three AFC North opponents in the first four weeks] you want to be able to start fast and get ahead in your division," Garrett said. "Those games count twice in most teams' eyes and you want to be able to have a strong start, set the pace and get ahead of things. You don't want to break off even or go behind, those games really mean a lot toward the end of the season. So, with all these meaningful games up front, you want to be able to win those and come across on the right side of things."
The AFC North will be one of the most competitive divisions in the NFL this year.
Cincinnati has experienced a resurgence under Burrow and the Bengals have appeared in the past two AFC Championship Games.
Cincy also lost Super Bowl LVI in 2021 to the Los Angeles Rams.
Pittsburgh hopes to return to the postseason with second-year quarterback Kenny Pickett.
Last season, the rookie started 12 games and netted 2,404 passing yards, seven touchdowns, and nine picks.
Baltimore will be intriguing as quarterback Lamar Jackson signed a mega-deal in April and the Ravens added former Browns Jadeveon Clowney and Odell Beckham Jr. in the offseason.
With so much talent in their division, Cleveland needs to exit the first month with a winning record if they hope to stay competitive and return to the playoffs for the first time since 2020.