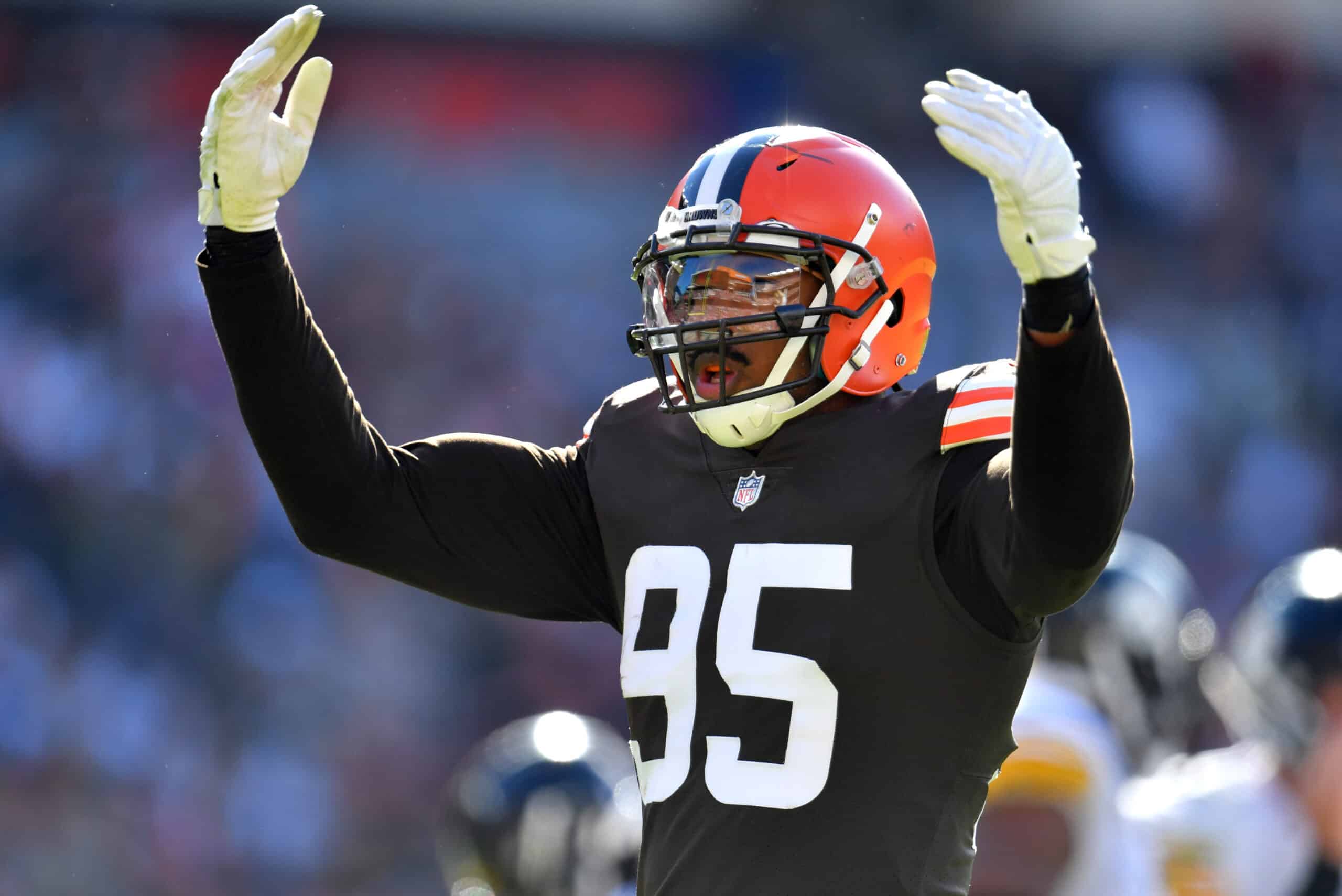 Andrew Berry made it a priority to strengthen the Cleveland Browns' defensive line.
Supplementing solid free-agent signings with draft picks, the front four is no longer the weak link it was.
In fact, it might rival the secondary as the strongest unit on that side of the ball.
But the Browns' most significant addition on defense is probably their new coordinator, Jim Schwartz.
Myles Garrett was the most double-teamed edge rusher in the NFL last year, per @trumediasports. Both @PFF_Steve and I think the Browns additions–both personnel and coaching–could unlock a new level for the star DE.

Full AFC North preview here: https://t.co/25po4Tj9rF pic.twitter.com/OTrP9K1j77

— Mina Kimes (@minakimes) July 12, 2023
Schwartz brings a completely different style to Cleveland from that of Joe Woods.
His aggressiveness plays to the strengths of his roster: man-covering cornerbacks and pass rushers.
And if you believe ESPN's Mina Kimes, nobody will reap the rewards of that style more than Myles Garrett.
Kimes told her "Mina Kimes Show" podcast audience she thinks Garrett is set for a career season.
How Much More Can Garrett Do? 
Garrett's 16 sacks last year, second-best in the NFL, might have gone unnoticed by the casual fan.
Despite also tallying the 4th-most tackles for loss and a top-10 number of QB hits, there were few big impact plays.
Schwartz not only strives to create impact plays on every down.
But he also puts his edge rushers out wide on most snaps, something Kimes notes will play to Garrett's strengths.
Myles Garrett with the chop/spin. Gets to the QB for the sack! #passrush #browns pic.twitter.com/Hq0kCnHIzt

— DLineVids (@dlinevids1) November 20, 2022
The analysts also reminded us that Garrett drew more double teams last year than any other player.
Drawing that extra attention couldn't help any other Browns player break the top 50 in pass rush win rates.
Enter Ogbo Okoronkwo (13) along with new tackle Dalvin Tomlinson to draw away extra blockers.
Kimes believes Garrett can do more than ever alongside his new linemates.
Can Garrett Finally Win DPOY? 
PFF's Steve Palazzolo was a guest on the same podcast and mentioned Garrett's Defensive Player of Year hopes.
He correctly pointed out that Garrett ranked highly in every metric of defense, as he does in most seasons.
But playing on a unit that under-performed overall made him an afterthought for DPOY.
Palazzolo agreed with Kimes that Garrett is set up for a career year.
Myles Garrett believes that Jim Schwartz's defensive schemes will upgrade the #Browns defense in the next #NFL season, per @dan_labbe pic.twitter.com/RqN5RYQ4A5

— BrownsNation.com (@BrownsNationcom) April 21, 2023
Browns fans might remember hearing this before, like when the Browns signed Jadeveon Clowney.
Clowney's 2022 season was mostly an injury-hampered washout.
But can Okoronkwo and Zadarius Smith give Garrett enough cover to expect even bigger things from the Browns' star?
Garrett believes Mina Kimes is right, telling reporters he looks forward to hunting quarterbacks in Schwartz's system.