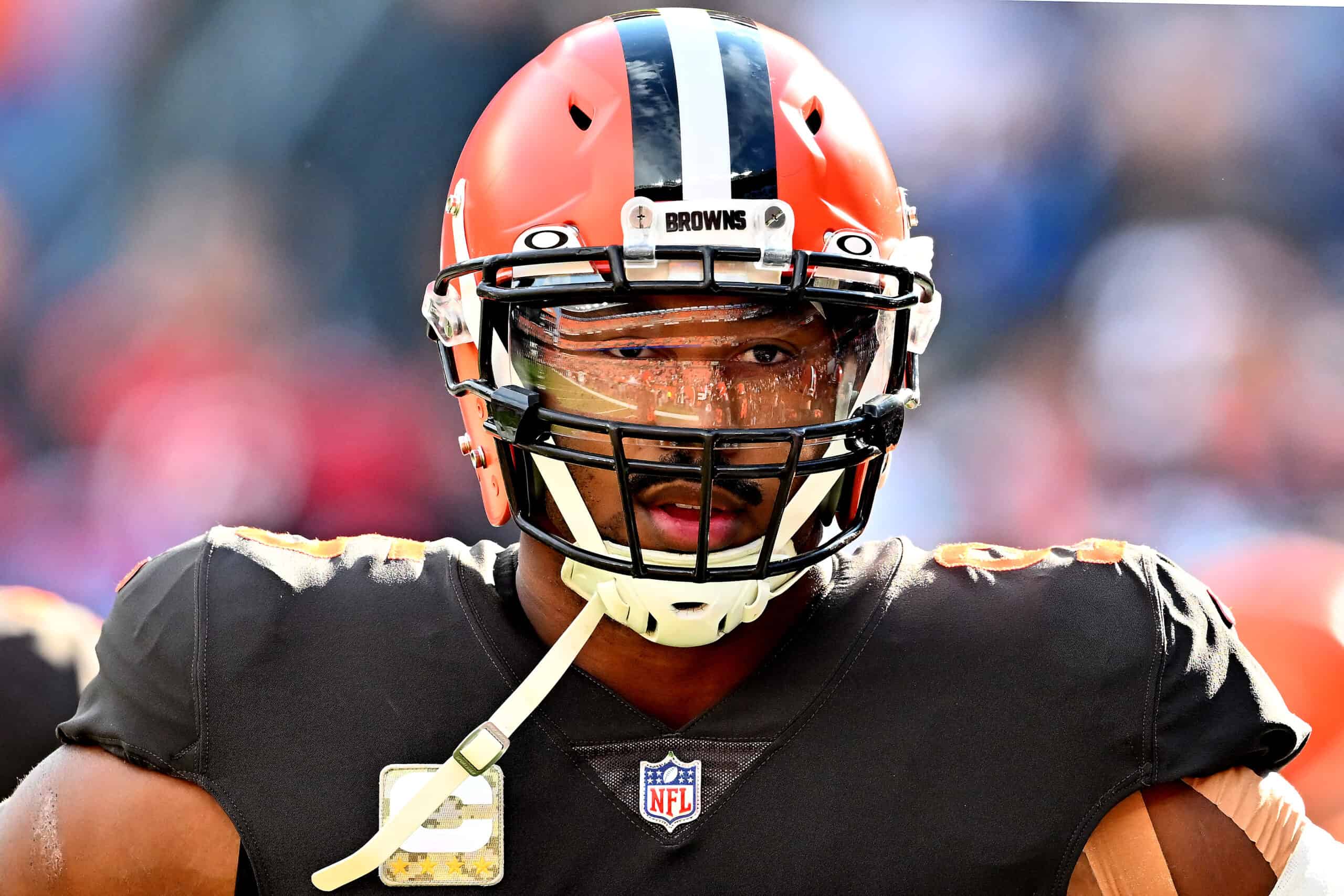 "Cleveland is Cleveland", according to Cincinnati Bengals wide receiver Ja'Marr Chase.
Cleveland Browns defensive end Myles Garrett has a response for that.
On Friday, he talked to the media via this clip from Cleveland.com about how he felt about Chase's comments.
Browns DE Myles Garrett had some thoughts about Ja'Marr Chase's comments about Cleveland on Thursday. Said the elves comment was "too far" and "disrespectful." #Browns pic.twitter.com/Tj8beh3IXA

— clevelanddotcom (@clevelanddotcom) September 8, 2023
"Everybody wants to talk about the Browns is the Browns or Cleveland is Cleveland, I don't know what that means", said Garrett.
There are plenty of fans who might agree with that sentiment.
After all, the whole "Browns is the Browns" comment by former Steelers receiver Juju Smith-Schuster kind of backfired on him.
Ultimately, it's a lack of respect from opponents for Cleveland.
Myles and these Browns hope to change that narrative.
History Lesson
Myles expanded on his response by adding that this "anti-Cleveland" talk of sorts comes from days past.
"The way that some teams look at the more prolific teams like Kansas City, or more of the historic teams like the Steelers, they'll treat those games a little bit differently." he said.
Garrett isn't wrong.
Cleveland typically doesn't get the same type of adoration that the Chiefs, or even a team like the Patriots, may get.
It's Whatever
Garrett finishes his comments by explaining that perhaps it's best just to ignore that stuff altogether.
"There's no right way to look at it, but, it's best to just really stay out of the situation. It's really bulletin board material as much as you try to dial it back".
As for how Garrett feels about not being on that pedestal?
 "I don't care where I'm at. I just want to play ball".
Myles will get his chance to do just that when he sees the Bengals offense on Sunday.