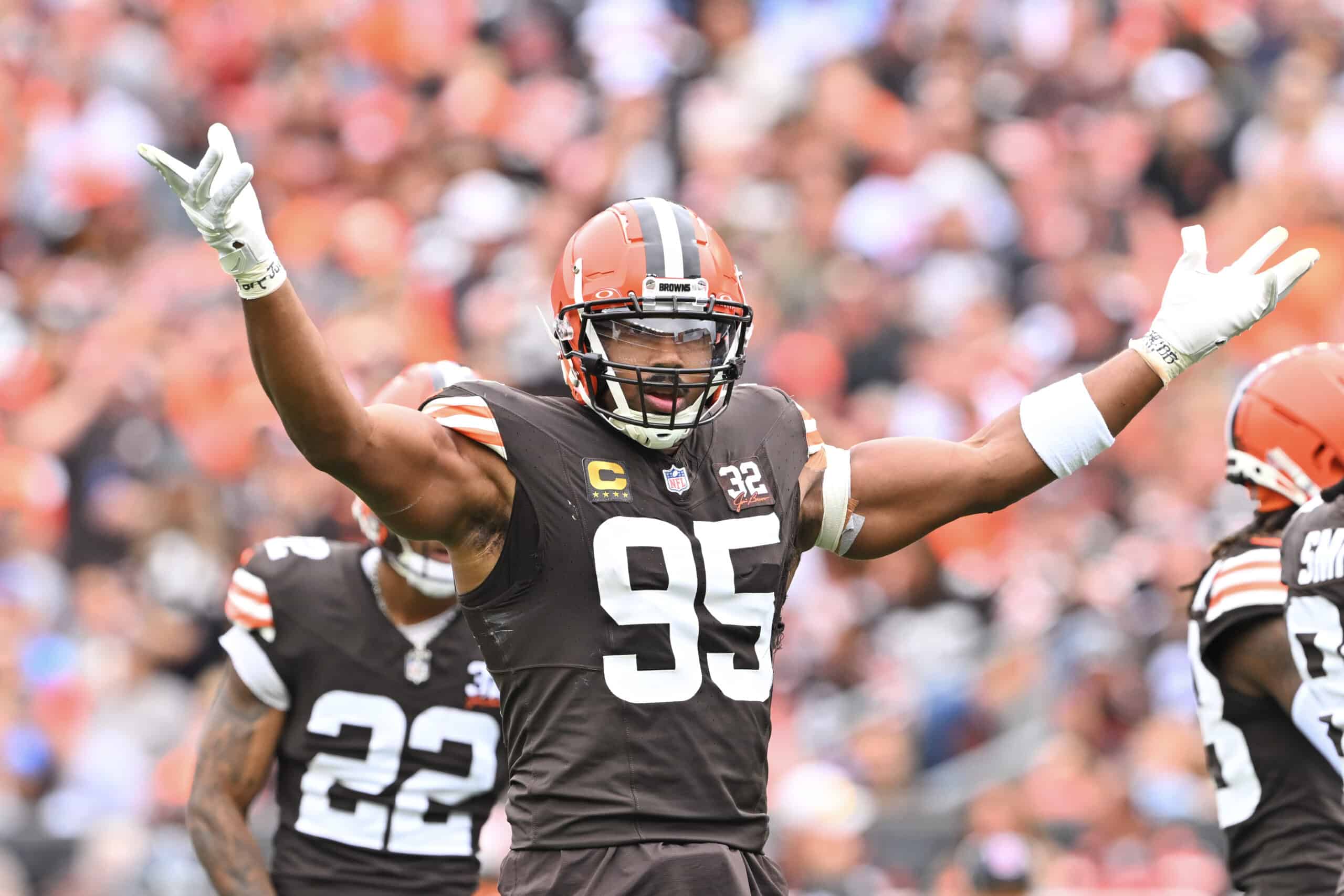 In a world where the MVP award in the NFL has essentially become like the Heisman Trophy in college football – a quarterback award – Cleveland Browns star Myles Garrett had a few thoughts to share regarding that trend.
Garrett has been one of the best and most electrifying defensive players in football since he entered the league in 2017 and has even been mentioned as an MVP candidate in several seasons.
However, as is the dominant trend, 15 of the last 16 MVPs have been quarterbacks, with the exception of Adrian Peterson in 2012.
That fact doesn't sit well with Garrett and presumably other defensive stars in the league, who often feel like they don't get the recognition they deserve.
In a recent interview on the Rich Eisen Show, Garrett mentioned that JJ Watt of the Houston Texans certainly deserved to win the MVP award in 2012 for his legendary season.
Why can't a defensive player be #NFL MVP? The @Browns defensive end is sure making his case thus far this season and what's going on with Deshaun Watson?#NFL #DawgPound pic.twitter.com/uhnhPM1h8B

— Rich Eisen Show (@RichEisenShow) October 27, 2023
Garrett was also asked what his opinion was in regards to the MVP being a quarterback award, and he described it as a "load of crap."
He went on to say that, rather than the MVP award going to the best offensive player, as it traditionally has, it should go to the best overall player who makes the most impact from week to week.
The fact that only two defensive players have ever been named MVP, Lawrence Taylor in 1986 and Alan Page in 1971, should speak volumes about why it's necessary to rethink who gets the award.
However, unless there's a dramatic shift in the NFL this year, Garrett and other game-changers on the defensive side of the ball will likely be stuck duking it out for Defensive Player of the Year.