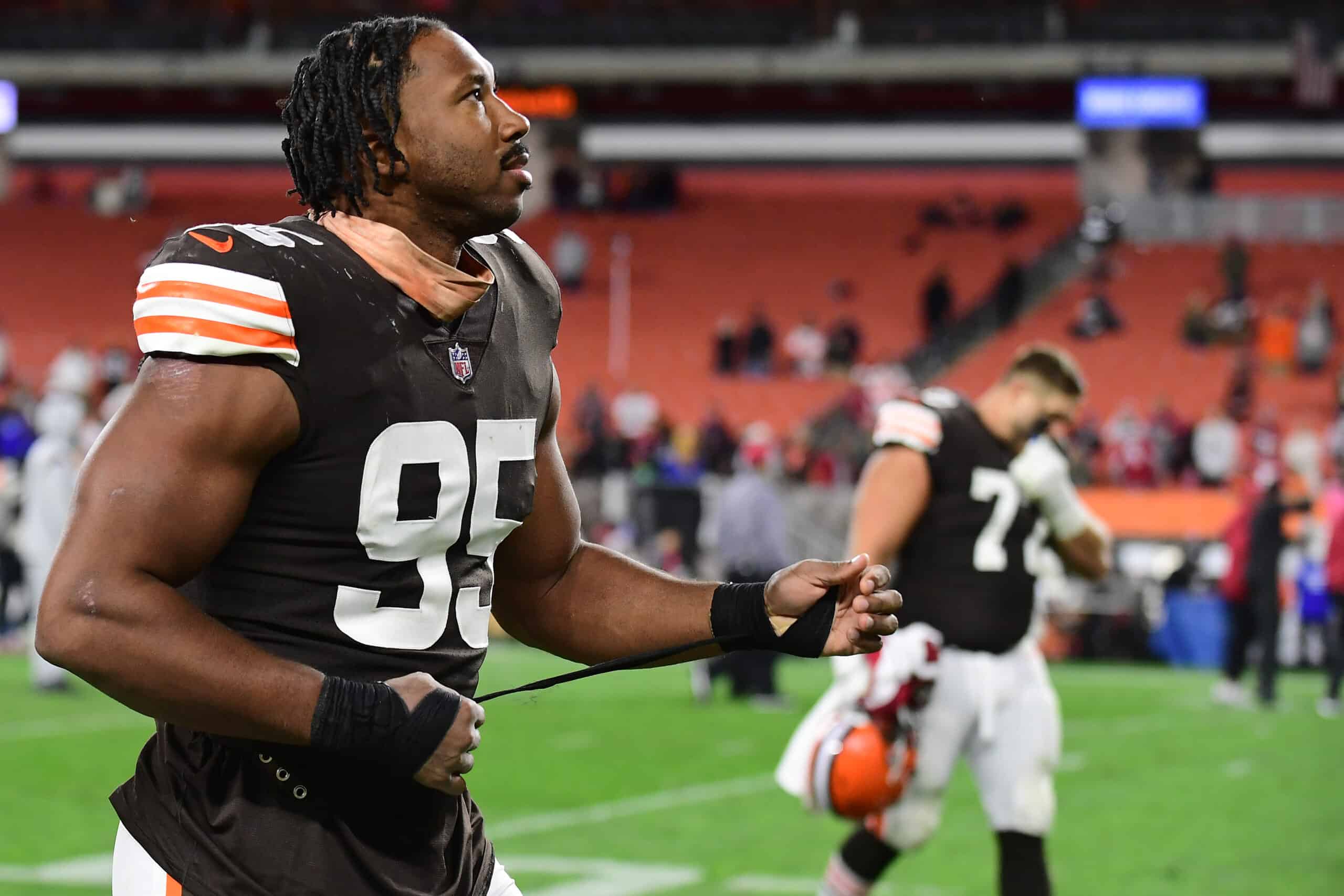 Remember the good old days in Week 3 when the Cleveland Browns dominated the Chicago Bears?
Myles Garrett broke the franchise single-game sack record, and things seemed to be humming along.
That was just 3 weeks ago but feels like a lifetime ago really.
Listening to Garrett after the disappointing loss to the Cardinals today was nothing short of depressing.
Garrett: "We're not living up to who we are and the potential we have."#Browns pic.twitter.com/XQoIPnIWDl

— Tom Withers (@twithersAP) October 17, 2021
"We're not living up to who we are and the potential we have."
Not Even Close
This team has one of the best rosters in football.
First-round draft picks, Pro Bowlers, a former Super Bowl MVP, and the list goes on.
On the defensive side of the ball, they seemed to hit their stride against the Chicago Bears.
They played well against the Vikings also.
However, the past two weeks have been disastrous.
They have reverted back to their early season behavior of giving up huge plays on third down.
It just makes no sense at all.
What horrifies me the most about the @browns is the Secondary. We've got so much talent and yet teams are picking them apart week after week after week. Another game like this on Thursday for the defense and it'll be time for Joe Woods to update his resume.

— Jaret Fudale (@JaretFudale) October 18, 2021
Kyler Murray looked like Aaron Rodgers out there.
He was completing passes and picking apart the defense.
Murray wasted no time exposing the weaknesses; he had them figured out in the first quarter.
Let's not forget that Murray's head coach was not even at the game; he has COVID-19.
So this team traveled from Arizona to Cleveland with a lot of the coaching staff absent.
They had to patchwork who and how to call plays.
And they came in looking like it was just another ordinary day.
They sail out of Cleveland undefeated and barely challenged with a solid and impressive 6-0.
The Browns are left with wreckage in every part of the game and three days to prepare for their next game against the Denver Broncos.
Thursday night is a character game and a prove it game for the Browns; they need to come out firing.