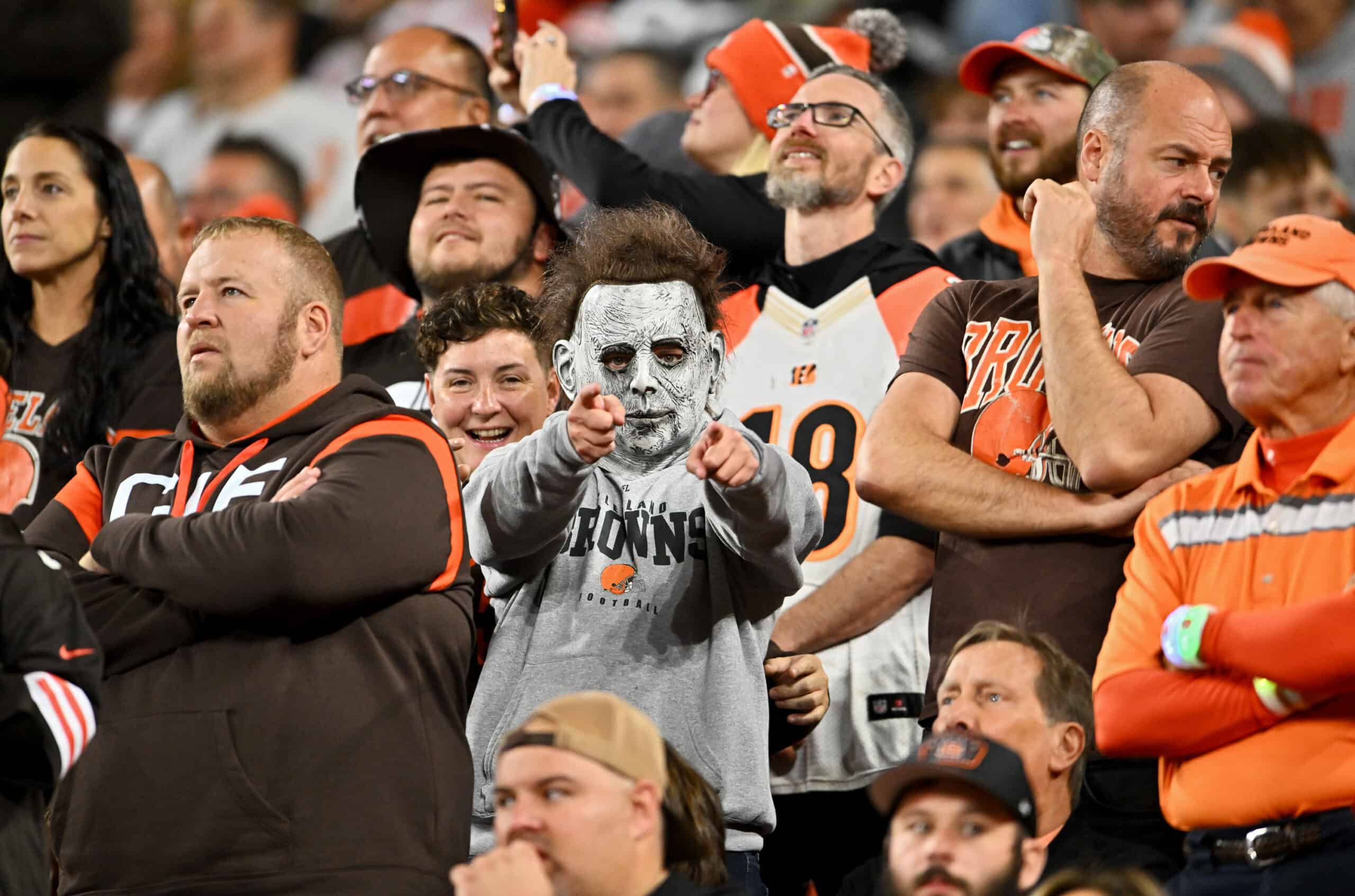 Not many superstars or famous people openly root for the Cleveland Browns.
The Browns haven't exactly been the most successful franchise in recent history, so it would be hard to blame them.
However, the Dawg Pound can now officially brag about having NBA superstar LeBron James in its ranks, as the Los Angeles Lakers forward recently confirmed that he is — in fact — a Browns supporter (via The Dunk Central).
LeBron confirms he's a Browns fan pic.twitter.com/itsAgQIvHX

— NBACentral (@TheDunkCentral) October 13, 2023
James was born and raised in Akron, Ohio, so this shouldn't come as a surprise.
He made it straight from high school to the Cleveland Cavaliers, so again, it's only natural to see that he roots for the Browns.
However, he actually rooted for the Dallas Cowboys for most of his life.
He once acknowledged that he grew up being a Dallas Cowboys, New York Yankees, and Chicago Bulls fan because they were all winning franchises, and they gave him hope that he could also become a winner one day.
Now, he's leaning towards his hometown roots and the hope that the Browns can turn things around the same way he helped the Cleveland Cavaliers reach the top of the world with that epic NBA championship in 2016.
The Browns are currently 2-2 and have a tough schedule left, so let's hope they can draw some inspiration from LeBron and be at their best for the remainder of the year.