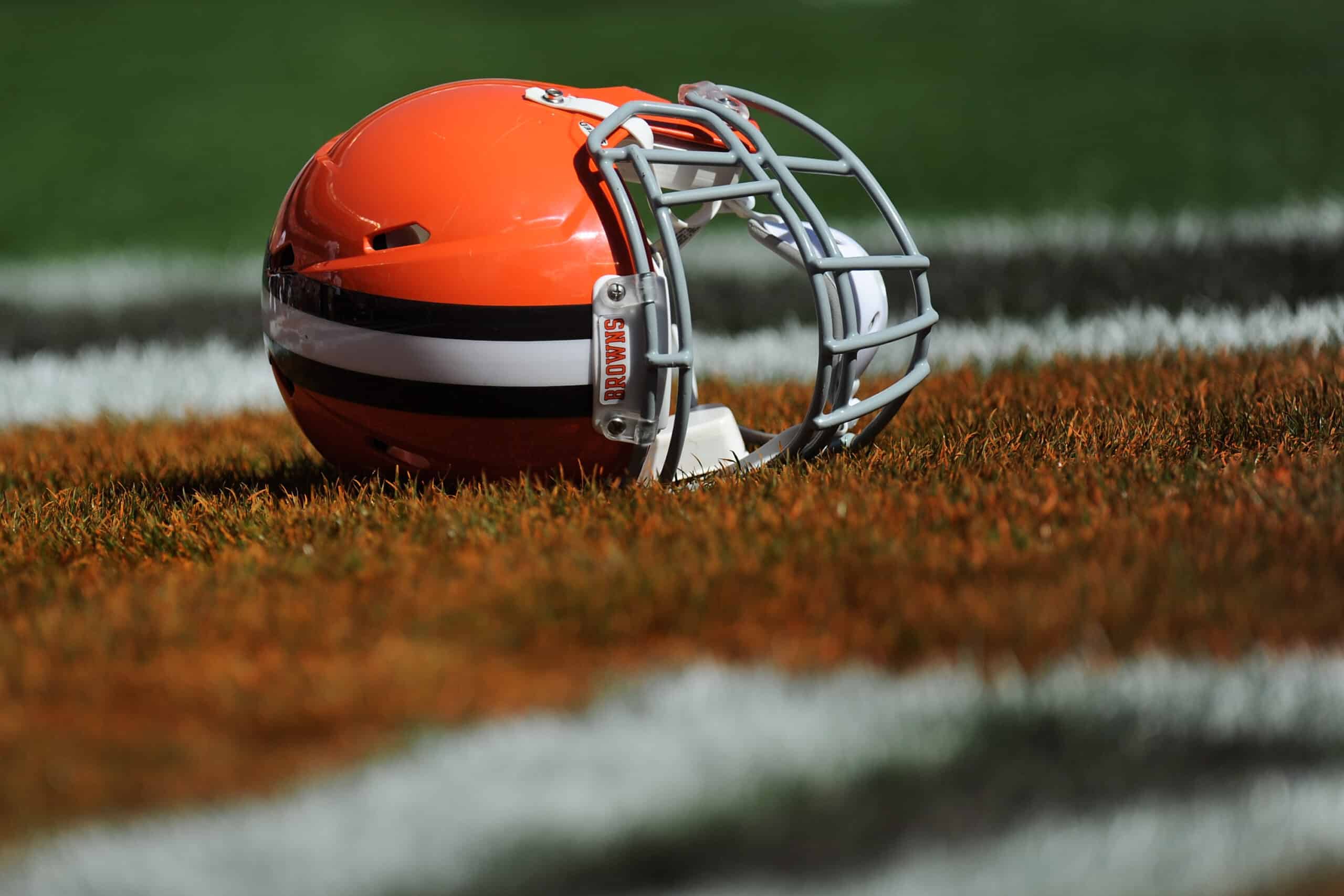 The landscape of the NFL has been constantly changing throughout the start of the new league year.
Many players have changed teams, either via free agency or trade, in hopes of starting fresh elsewhere.
The Cleveland Browns are not absent from this, as they just signed a new defensive end, a welcomed addition to the team.
Ogbonnia Okoronkwo is one of the Browns' latest pieces, and he has recently announced what number he will wear.
#Browns DE Ogbonnia Okoronkwo announces on Instagram he'll wear number 7 next season: pic.twitter.com/F3rVO6HDIC

— Brad Stainbrook (@StainbrookNFL) March 23, 2023
In the NFL, the number that a player wears on the field is very important to them.
Over the past several years, players have either changed numbers when they have moved teams, or, if they are a big enough name, had someone on their team switch numbers so they could wear their iconic number.
Tom Brady, for example, wore the number 12 for his entire career, even after he went to the Tampa Bay Buccaneers.
Okoronkwo will wear number 7 on the Browns, after donning the number 45 for the Los Angeles Rams and Houston Texans.
Unfortunately for Okoronkwo, the number 45 is retired for the Browns organization, as it was worn by Ernie Davis.
The Browns will look for Okoronkwo to contribute right away, given the departure of Jadeveon Clowney.
Myles Garrett is looking for a new running mate, and, if fully healthy, Okoroknwo could fill in nicely for that role.
He had five sacks last year and will look to improve upon that on the new-look Browns defense.
How will the Browns fare in 2023, with all of their new additions in mind?