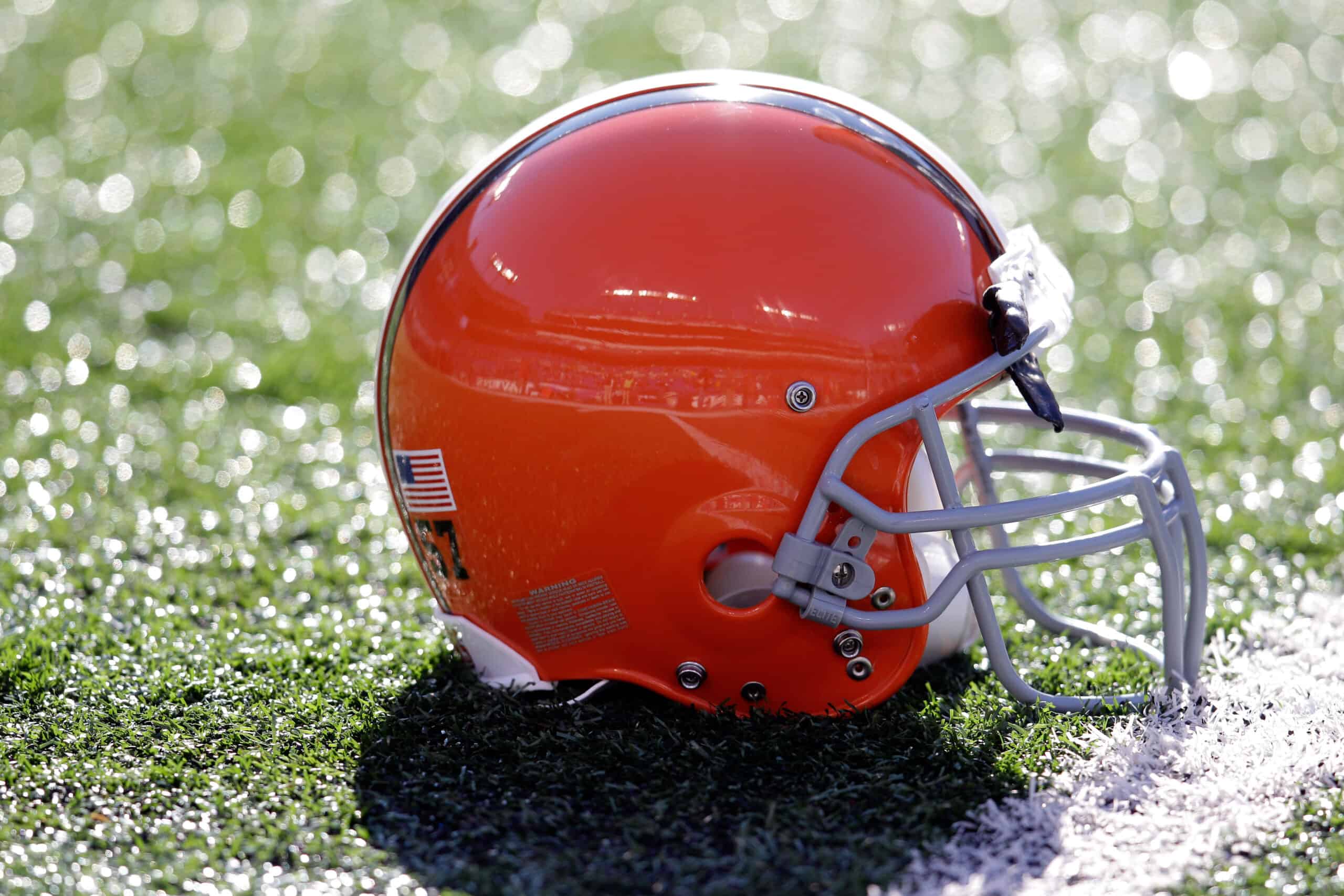 The Cleveland Browns are looking to take a huge leap this season, and that will require players who are fully committed to winning and the organization.
Well, it seems like they found one of those in the offseason, as new safety Juan Thornhill seems all-in on the new chapter of his career.
At least, that's what we can think after watching him show off his brand-new Brownie the Elf tattoo, as shared by the Browns' Twitter account.
in case you were unaware, Juan is ALL IN 🤯@Juan_Thornhill | #DawgPound pic.twitter.com/yYBeXG7sUd

— Cleveland Browns (@Browns) May 4, 2023
Notably, the Browns had their elf logo on the midfield of the gridiron, and it rapidly became a popular sight among the fans as well.
The Browns have added plenty of depth to their safety room in the offseason, signing veteran star Rodney McLeod yesterday.
Even so, he's not expected to play over Thornhill, a two-time Super Bowl champion who comes with pedigree, experience, and, notably, plenty of commitment.
The Browns hired Jim Schwartz as their new defensive coordinator in hopes of revamping a defensive unit that underperformed vastly last season.
They seemingly gave him the green light to bring in as many reinforcements as needed, and it's clear that it's been the biggest point of emphasis by GM Andrew Berry ahead of the 2023 campaign.
So, hopefully, Thornhill will honor that commitment on the field as well, and the rest of his new teammates will also follow and prove that Myles Garrett was right when he predicted they could be one of the most dominant defensive units in the league in no time.