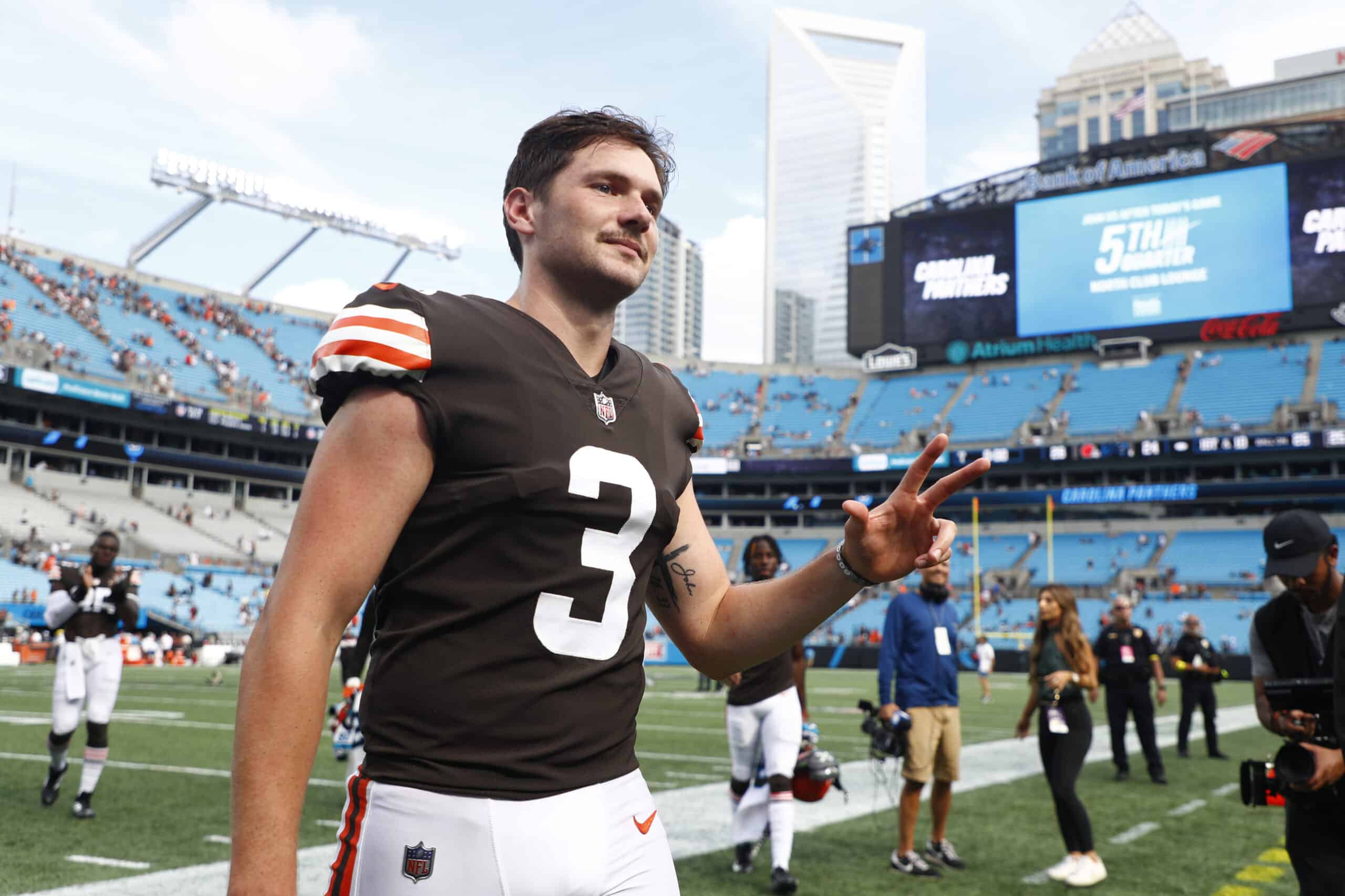 The Cleveland Browns needed some help in the special teams department, and they brought in one of the best in business in that regard.
Now, newly-hired Bubba Ventrone is looking to work his magic with Cade York, who he thinks could be as good as All-Pro kicker Phil Dawson, one of Ventrone's best teammates back in the day.
Ventrone recently told Mary Kay Cabot of Cleveland.com that he actually scouted York when he was playing for LSU and that he actually had him ranked as the best player at his position, so he's definitely looking forward to working side by side with him.
#Browns new special teams coordinator Bubba Ventrone might enlist his former special teams comrades Josh Cribbs and Phil Dawson, both All-Pros, to help Cade York and returners https://t.co/YTfrGbqcir

— Mary Kay Cabot (@MaryKayCabot) March 9, 2023
The coach also claims that he'll look to reach out to Dawson to help him work side by side with York.
York and Dawson already had a brief talk when he entered the league last season, but Ventrone would love for them to have more constant communication.
And there's no doubt that York could use a couple of pointers, as he missed 8 of 32 field goal attempts (3 blocked, 10 for 16 at home) during his rookie season.
Bubba also believes that former Browns star Josh Cribbs could help the development of some of the special teamers, him being one of the all-time greatest returners this league has ever seen.
It seems like it's the dawn of a new era for the special teams in Cleveland, as they'll leave no stone unturned in their pursuit of perfection.
And, once again, if someone can bring the best out of them, that's the legendary Bubba Ventrone.