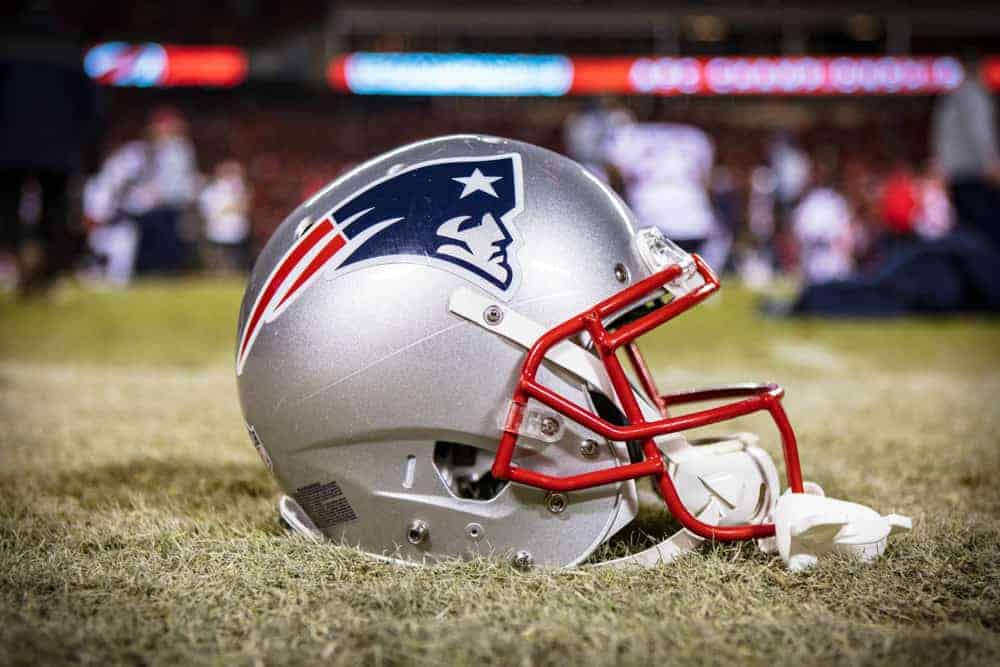 There are only a few weeks before the 2021 NFL Draft kicks off.
Fans should expect a handful of trades on draft day, but the Cleveland Browns might not wait until then.
One NFL analyst believes that the Browns and New England Patriots could make a deal soon.
He predicts a potential trade that could benefit both organizations next season.
Although, are the Browns willing to take this big of a risk?
What's The Deal?
It's no secret that the Browns came into the offseason with a desire to add reinforcements on defense.
They've already done that by adding John Johnson III, Anthony Walker, and Troy Hill through free agency.
However, the Browns might not be done adding talent just yet.
Bleacher Report NFL analyst Gary Davenport believes the Browns and Pats will strike a deal before draft day.
5 Trades NFL Teams Should Try to Execute Before the 2021 Draft https://t.co/KD4I2tXXH3

— Gary Davenport (@IDPSharks) April 11, 2021
That deal would be four-time Pro Bowl defensive back Stephon Gilmore heading to Cleveland in exchange for draft picks.
#Browns trading for Stephon Gilmore continues to be a prediction by the media. pic.twitter.com/Ez5ZfPMJY9

— Fresh Brownies (@Fresh_Brownies) April 11, 2021
On paper, this deal does make sense for both teams heading into next season.
The Browns desperately need a lockdown defensive back to play alongside Denzel Ward.
Gilmore struggled in 2020 but won Defensive Player of the Year in 2019.
"The Browns have the cap flexibility to fit Gilmore's deal on the payroll along with nine picks in the 2021 draft, including an extra pick on Day 2," Davenport wrote. "Package that spare third-rounder with another middle-round pick in 2021 or 2022, and it's a deal that makes considerable sense for both teams."
New England isn't exactly a young team and could greatly benefit from additional draft picks.
Gilmore is on a one-year deal and would likely hit the open market, assuming the Patriots don't open their wallet next offseason.
Honestly, this isn't a horrible trade prediction, but are the Browns willing to gamble on Gilmore?
Decline or Accept?
Cleveland has the payroll to make a trade like this happen.
Gilmore is owed over $16 million next season, but is a significant upgrade over the oft-injured Greedy Williams.
The Browns collected this much draft capital for an opportunity like this.
They won't lose their top draft selections and would gain a top-tier player in Gilmore.
Last season, Gilmore finished with 37 tackles, three passes defended, and one interception in 11 games.
That was an obvious down year for Gilmore who has over 400 tackles and 25 interceptions during his NFL career.
Stephon Gilmore was worth every penny

(via @Patriots) pic.twitter.com/NGVrIZR3NB

— Bleacher Report (@BleacherReport) February 4, 2019
The biggest question here is would the Browns be able to re-sign Gilmore?
They have Baker Mayfield, Nick Chubb, and Denzel Ward who will all need extensions soon.
That means, Gilmore could very well be a one-year rental in order to help the Browns chances of making a Super Bowl.
It's unlikely that Cleveland wants to pay significant money to a defensive back who will be already over 30 years old.
At the end of the day, one year of Gilmore is well worth losing a couple of middle-round draft picks.
He makes the Browns defense much better since Cleveland has no clue how Williams will perform after missing all of last season.
A trade that might seem odd at first, but could end up being a blessing for Cleveland.