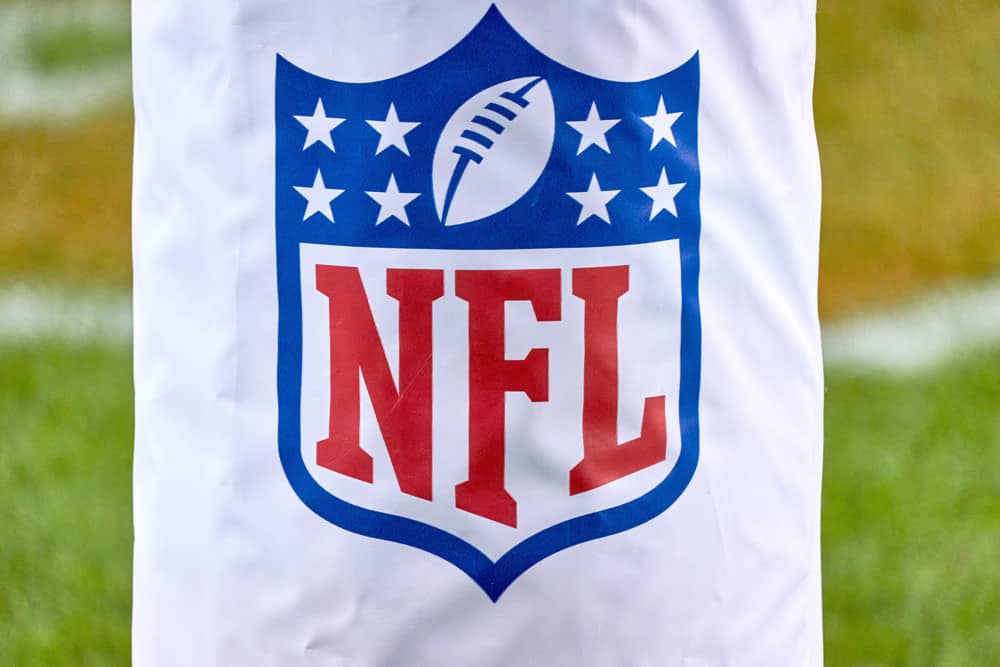 Even as the United States emerges from the COVID-19 pandemic, the coronavirus has still not gone away.
Restrictions have been eased, if not totally removed, in many areas of the country.
A sense of "normalcy" finally feels relevant again.
Still, the threat is not gone entirely.
That's why NFL players will once again have the ability to opt-out of this football season if they have COVID-19 concerns.
The NFL has set a deadline for players to make their decision, with that date being July 2nd.
NFL players have until 4 p.m. ET next Friday, July 2 to inform their team if they're opting out of the 2021 season, per source.

"Higher Risk" players for COVID again are entitled to a $350,000 stipend. Voluntary opt-outs get nothing. (Last year, their stipend was $150,000.)

— Tom Pelissero (@TomPelissero) June 23, 2021
This isn't new for the NFL, as many players decided to opt-out last year because of the pandemic.
The Cleveland Browns had several players absent in 2020 for this reason, and it may impact the team again this year.
Last Year's Opt-Outs
The Browns had a total of five players opt out of the 2020 campaign.
They were OT Drake Dorbeck, OG Drew Forbes, OG Malcolm Pridgeon, OL Colby Gossett, and DT Andrew Billings.
All are gone but Billings and Forbes, so we'll see what each of those two decide for this year.
Forbes opted out last year for an undisclosed medical reason that left him not wanting to take chances with the virus.
No "official" reason was given as to why Billings didn't play.
He has since said that he does not regret his decision after watching his teammate Myles Garrett battle through COVID-19 last season.
Missing two consecutive seasons of professional football is tough to come back from.
Things change during a pandemic, and no one should be upset with those who make medical decisions that are best for themselves.
If both guys feel comfortable returning to the field in 2021, expect to see them in Berea.
Impact in 2021?
The NBA and NHL playoffs, MLB regular season, College World Series, and all other sorts of sporting events happening right now inspire optimism.
As mentioned, COVID-19 hasn't disappeared completely, and it may never will.
Without going down that rabbit hole, the sense of safety and comfort within the world of sports is returning.
The Coliseum crowd will give you goosebumps
pic.twitter.com/XnQ6iaP0ZZ

— Barstool Sports (@barstoolsports) June 18, 2021
Walk off grand slam in front of sold out crowd.

De Leon IS that guy! pic.twitter.com/bh7xDSjC8W

— Louisville Bats (@LouisvilleBats) June 23, 2021
Because of that, I don't anticipate as many opt-outs this year compared to last. 67 total players sat out 2020, with a few notable names like Patriots safety Patrick Chung and Jets linebacker C.J. Mosley.
This year, those who are still deemed "high-risk" and opt-out will be eligible for a stipend of $350,000 from the league.
Voluntary opt-outs for those who are not "high-risk" will not receive compensation.
Last year, those in that group received $150,000 stipends.
None of the newly drafted Browns opted out of their final collegiate seasons due to the virus.
DT Tommy Togiai out of Ohio State did have to miss the National Championship game after contracting COVID-19.
However, there's been no indication that he wants to miss 2021.
There were no newly acquired free agents that opted out of the 2020 season either.
Fingers Crossed
As it stands, COVID-19 shouldn't have too much of an impact on the 2021 Browns.
We've found out on more than one occasion that the virus had a different level of impact seemingly each week last season, so there are no guarantees.
With the nation now emerging from a terrible stretch, operations should be much smoother for the NFL and the Browns this season.