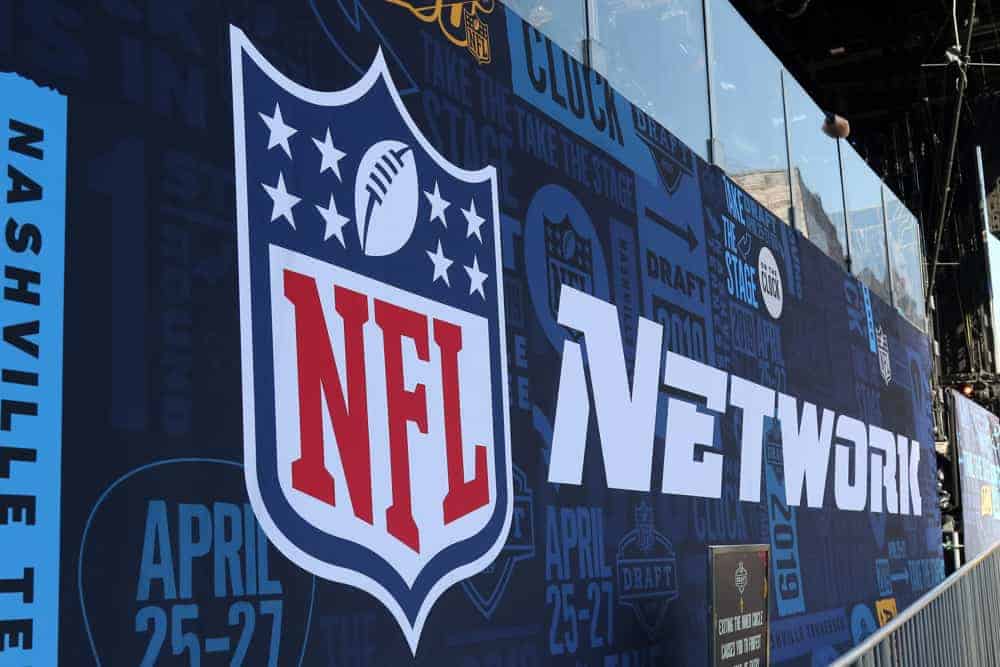 The Cleveland Browns are going to be in the market for a talented offensive tackle in the 2020 draft.
The franchise will have choices with the No. 10 overall pick as there are as many as five tackle prospects in the top 15 among mock drafts.
OT RANKINGS

1. Andrew Thomas (Georgia)
2. Mekhi Becton (Louisville)
3. Jedrick Wills (Alabama)
4. Tristan Wirfs (Iowa)
5. Austin Jackson (USC)

— Draft Location (@DRAFTLOCATION) February 22, 2020

NFL Network's Daniel Jeremiah broke down the position via teleconference and identified one prospect fans should get to know as we head towards the combine.
Jeremiah's Browns Pick
As mentioned earlier, there are potentially five great prospects at tackle.
According to Jeremiah, USC's Austin Jackson is the player that could thrive with the Browns.
"I have a feeling once we come out of the Combine, Austin Jackson will be a name that Cleveland Browns will keep an eye on."
Overall, Jeremiah believes that Jackson is "the best fit."
"He's somebody that as you go through the Combine, I think he's going to test really well and I think you're going to start hearing his name mentioned in that top 15-type mix," Jeremiah said. "If you want somebody to fit that offense, I don't know that anybody fits it better than him. He's only 20 years old. He's got great knee bend. He can really move laterally. He's going to get better."
According to Daniel Jeremiah, USC's Austin Jackson could start getting top 15 buzz 👀https://t.co/8hPrPSf1gd

— With the First Pick (@Withthe1st_pick) February 22, 2020
Jackson As A Player
A Phoenix native, Jackson is 6-foot-6 and 310 pounds.
He was a two-year starter at left tackle for the Trojans, which is where his grandfather, Melvin, was apart of the 1974 national championship team.
According to NFL.com's Lance Zierlein, Jackson is best compared to Arizona Cardinal's tackle D.J. Humphries.
Humphries was once considered a free agent target by the Browns before he signed a lucrative extension with the Cardinals.
Zierlein calls Jackson "raw but gifted" and sees him as someone that could be an immediate starter.
"He's scheme-diverse with potential guard flexibility if he improves his strength,"said Zierlein. "He could become an early starter but may offer a wider split between floor and ceiling than some teams might like."
Here's what our writer Ben Donahue had to say about Jackson:
Jackson has improved his game to the point where pro scouts believe he will be the third tackle taken in 2020.

He has great size at 6'6″ and 310 pounds. Due to his size, Jackson has a wide base that allows him to handle edge rushers.

He has quick feet and scouts rave about his agility and athleticism. More than anything, many NFL insiders have noted Jackson's character as a positive for his position.

Scouts have noted, however, that Jackson can tip his hand when he is in his stance. Defenders can periodically watch Jackson before the snap and can tell if he is about to pass or run block.

There are moments when pass protecting, he will lunge instead of step up to attack. Also, Jackson does not always sustain his blocks through the whistle.
Jackson missed some time before his junior season after he donated bone marrow to his sister, Autumn.
His sister suffers from Diamond Blackfan Anemia.
The procedure kept Jackson out of USC's offseason workout and parts of his final season.
According to Jeremiah, the procedure is an afterthought in terms of his physical ability.
"Obviously speaks to the kind of brother he is and his character," Jeremiah said. "But the loss of that off-season, he just needs to get physically stronger, but as a 20-year-old with that type of athletic ability, the upside is really endless. And I think he's somebody that maybe people are sleeping on a little bit at this point in time."
Final Thoughts
Jackson will be one of many prospects to keep an eye on.
However, according to some analysts, Jackson needs a good combine in order to be a top draft pick.
When we approach the combine, we will know more about Jackson's fit and potential future in the league.