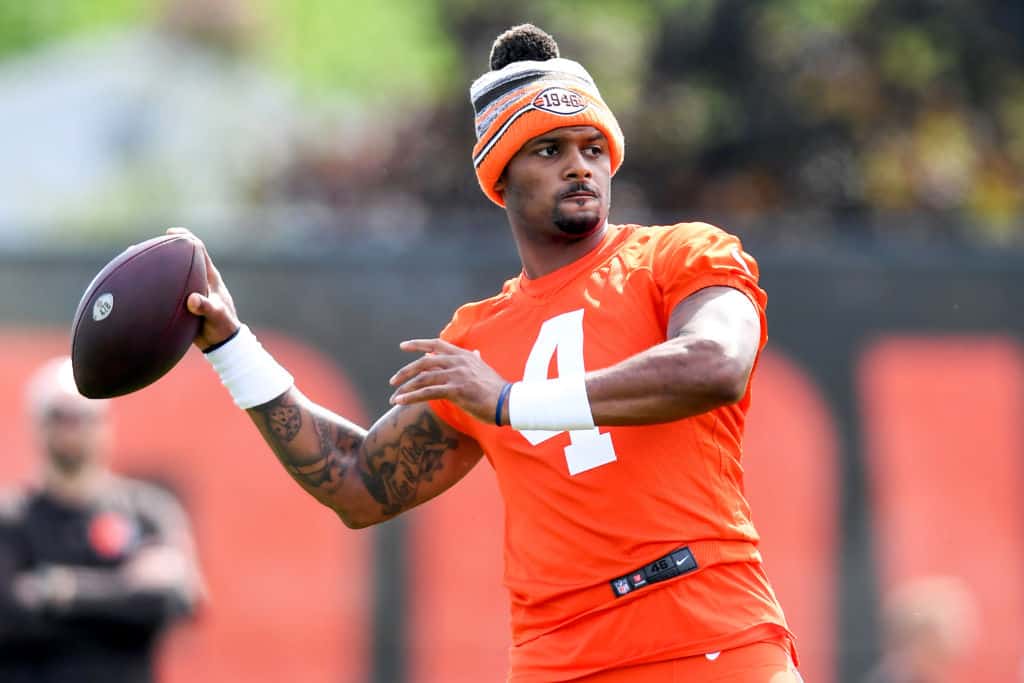 For several months, C.J. Stroud was seen as a top prospect in the NFL Draft.
Many teams across the league need a quarterback, and Stroud has profiled well in pre-draft measurables.
In recent weeks, however, the public opinion of Stroud might be changing, which is highlighted in a Washington Post article by Jason La Canfora.
La Canfora points to Deshaun Watson of the Cleveland Browns, who shares an agent with Stroud.
When are people gonna realize that CJ Stroud and Deshaun Watson have the same agent… CJ was never going to Houston https://t.co/ZP0MwDXqXc

— 𝒿⁶ (@TrolledByLeBron) April 23, 2023
As this fan also indicates, the betting odds for the second overall pick have shifted significantly.
Stroud is no longer an odds-on favorite to be taken in the first two picks, which was previously said to be the case.
La Canfora's article continued to dive into this story, providing additional details into this saga.
Stroud and Watson's shared agent's name is David Mulugheta, whose reputation isn't exactly pristine within the Houston Texans' organization.
According to La Canfora, "I don't think [owner Cal] McNair could stomach having Mulugheta's next top quarterback be the next face of his franchise," a quote that was provided by an anonymous GM.
Watson, of course, had off-field legal issues that kept him away from the Texans.
To La Canfora, dealing with the same agent who handled Watson's case might not be in the team's best interest.
While Stroud's game film might say one thing, his agency choice is another.
How far will Stroud fall, with the recent Watson reporting in mind?
Or, is this just a smoke screen, with the Texans trying to throw other teams off the scent?
With the draft right around the corner, we won't have to wait long to find out.