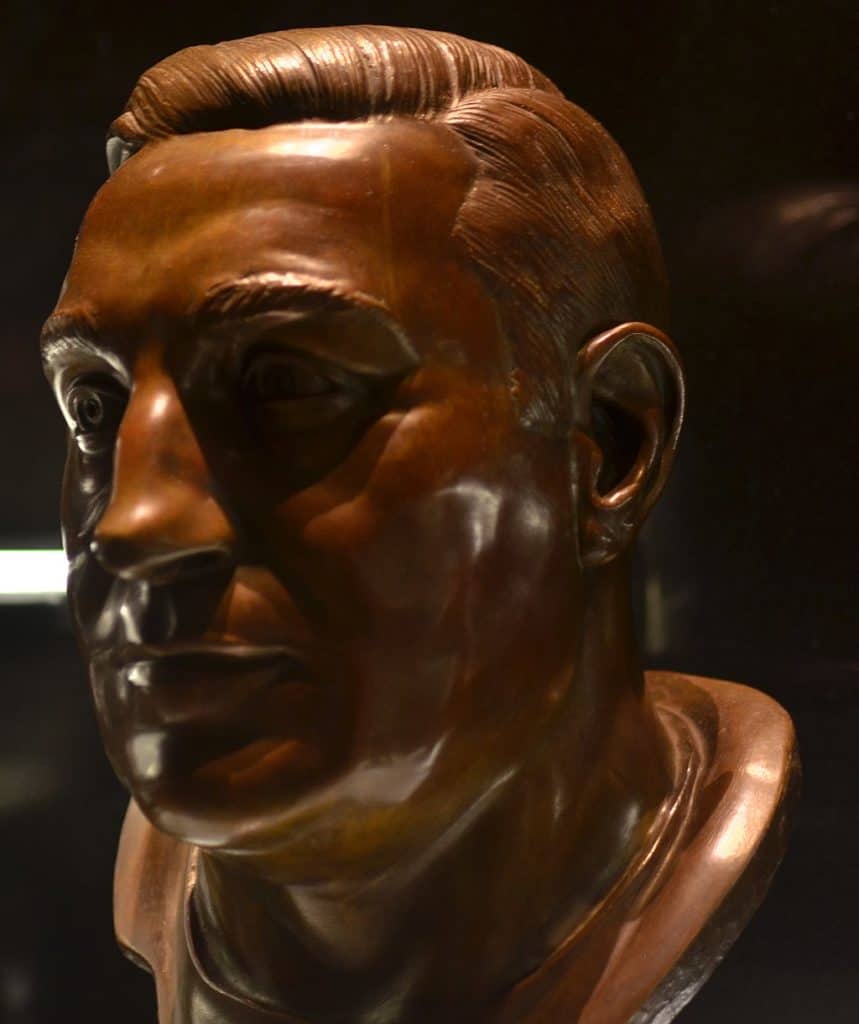 Browns fans have an opportunity to relive some of their former glories this week as the NFL has announced that Hall of Famer and Browns legend Lou Groza has been named as a special teams finalist for the NFL's All-Time team.
This year, the league's 100th year, the NFL has been slowly revealing a lineup of their all-time greatest players.
If Groza is selected he will be the third Cleveland Brown chosen as legendary running backs Jim Brown and Marion Motley have already been selected.
Groza will be one of 4 kickers from a total number of 12 specialists that are under consideration.
Lou Groza, an Ohio native, played college football just one year at Ohio State before leaving school to fight in World War II.
Groza was picked up by the Browns upon his return from war.
Lou Groza is one of the greatest Browns of all-time and he is likely one of the most versatile as well.
In case you forgot, Groza not only was an excellent kicker but he also starred as an offensive lineman.
His 6 foot 3 inch, 250-pound frame made him a formidable offensive tackle and an even more imposing kicker in a much smaller league over 50 years ago.
Can you imagine Joe Thomas lining up to hit a 50 yarder with the game on the line?
Groza was a member of the Cleveland Browns from 1949-1959 and again from 1961-1967.
During that time Groza was an integral part of some of the best Browns teams in history.
Groza was not football's first kicker, obviously, but his importance to the Browns team did revolutionize the position.
During the Browns' successful AAFC run, it became noteworthy how many games the Browns were winning by a field goal off the toe of Groza.
After this, teams took notice and planned their own game strategies to include the kicking game.
"Old Days"Before "Soccer Style"Kicking came to the NFL, Lou Groza gets off a FG attempt,during an early 1960's Browns-Giants game at Yankee Stadium.#NFL #NYG #Browns   #Cleveland #NYGiants #1960s pic.twitter.com/hJEc1WT1cc

— Tom's Old Days (@sigg20) October 1, 2019
Groza was noted for his straight-ahead kicking approach, driving through the ball with the top of the foot instead of the inside of the foot like modern kickers do.
In order to keep himself lined up with the ball and the uprights, Groza would lay down a long piece of adhesive tape on the ground.
Later, the "Groza Rule" banned the assistance of artificial kicking aids, such as Groza's tape.
In his 21 seasons with the Browns Groza won 4 AAFC Championships, 4 NFL Championships, was selected to 9 Pro Bowls and was voted league MVP in 1954.
When Groza retired he was the league's all-time points leader.
Groza is a verifiable legend of not only the Cleveland Browns but also in the history of football.
Among his honors in Cleveland are a retired number, both the training facility field and the road the facility is named after him.
#NFLStatues New Lou Groza statue @BrownsNation64 #BrownsNation #ClevelandBrowns pic.twitter.com/2bMfwWI7z5

— 𝐏𝐫𝐨 𝐅𝐨𝐨𝐭𝐛𝐚𝐥𝐥 𝐉𝐨𝐮𝐫𝐧𝐚𝐥🏈 (@NFL_Journal) November 20, 2016
Nationally, Groza has been named to the 1950s All-Decade team, 75th Anniversary team, and the annual college football award given to the country's best kicker is named for him.
The other men in contention for the position on the All-Time team are Morten Andersen, Jan Stenerud, and Adam Vinatieri.
Six finalists (two kickers, two punters, and two returners) will be announced on the NFL Network this Friday at 8 pm.