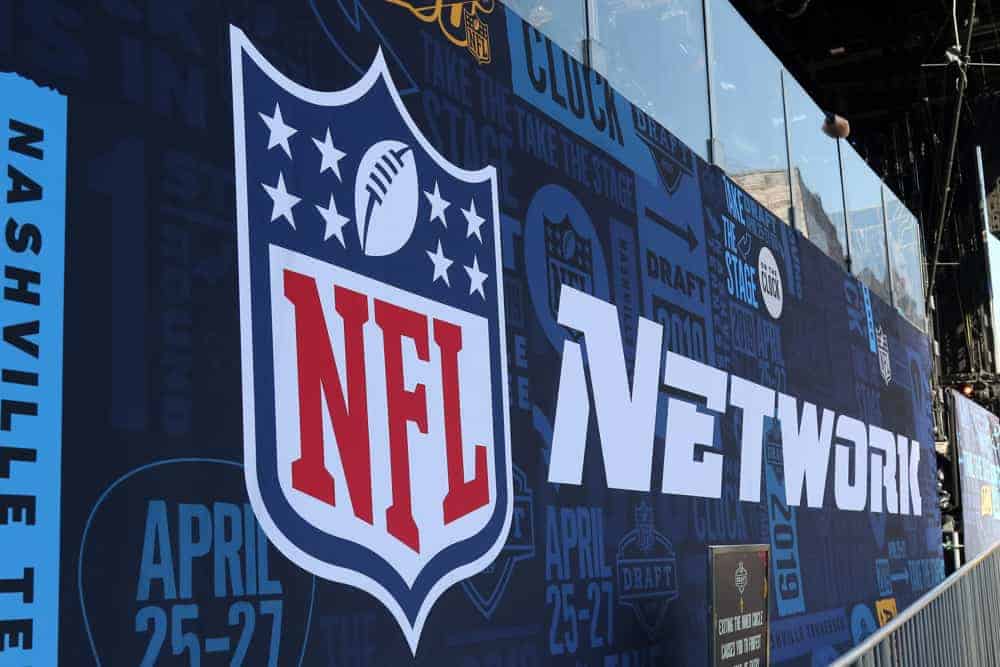 On NFL Network's Good Morning Football, Kyle Brandt described his excitement for the Cleveland Browns' roster in 2020:
".@Browns have the best roster in the AFC North… and the most loaded roster in their history."

Our guy @KyleBrandt breaks it down ⬇️ pic.twitter.com/rCAp99DpZN

— GMFB (@gmfb) June 11, 2020

Brandt has been a proponent of the Browns during the 2020 offseason, as he supported the Baker Mayfield and Odell Beckham Jr. tandem over their counterparts in Cincinnati:
Would You Rather:

Have Baker Mayfield & Odell Beckham OR Joe Burrow & AJ Green in 2020? @Browns | @Bengals pic.twitter.com/2AtMVAWWc5

— GMFB (@gmfb) May 7, 2020
Why does Brandt Think the Browns Have the Division's Best Roster?
Brandt is confident in the 2020 Browns for many reasons, including their strong roster:
"The Cleveland Browns have the best roster in the AFC North. They are the most talented team in the AFC North, and you know what, this is the most talented Browns team of all-time."
He then goes into specific positions, starting with Mayfield:
"Obviously, we know Baker, No. 1 overall pick. The guy, who there was a lot of debate coming out of the draft and Troy Aikman said, 'It's Baker, he's the most accurate guy. You take Baker.' They did."
Brandt begins his 'theme of two' at several star positions:
"Do you want to talk star wideouts? Because you're going to see a theme here. They have two of them. I keep seeing this question: what happened to Odell and Jarvis last year. Where were they? Where were they? They were both north of 1,000 yards, and you are taking that duo right there over Juju and James Washington in Pittsburgh, Hollywood Brown and Miles Boykin in Baltimore, A.J. Green and Tee Higgins in Cincinnati. They are both fantastic, they are both talented, and with a new coach, this is the year they both take off."
He believes that adding Austin Hooper is an important part of the team's offense:
"Let's talk tight ends, why don't we. Guess what guys, they have two. David Njoku missed most of last year. They said not only are we going to bring him back, we're going to go out and get Austin Hooper, too. The big, tough tight end that everybody wants in free agency."
Brandt discusses how Nick Chubb and Kareem Hunt make up a loaded backfield for the Browns:
"Should we talk running backs? Because you guessed it, they have two. Let's talk about Nick Chubb for a second. Did you know that last year that he was the first Browns Pro Bowl running back since 1988? … Did you know that his 1,494 yards for the Browns were the most since Jim Brown in 1965? Nick Chubb, absolutely fantastic and don't forget about Kareem Hunt, who is only on the team because of missteps he made when he was in Kansas City and when he was on the field last year, he was fantastic. I'll even throw in new fullback Andy Janovich, that backfield is loaded."
The NFL Network host also discusses the offensive line:
"Do you want to talk tackles? Because you guys, I have a surprise for you, they have two, two new ones, in fact. They got Jack Conklin, who they brought in new. That is a No. 8 overall pick, and then the rookie Jedrick Wills Jr. from Alabama, a No. 10 overall pick. It is ringer after ringer after ringer."
In addition to a solid offense, the Browns' defense has some playmakers as well:
"And if you look on the defense, of course, it's No. 1 overall pick Myles Garrett, No. 4 overall pick Denzel Ward, Olivier Vernon, Greedy, and then as if they needed more LSU talent in the secondary, they get Grant Delpit in the draft."
Brandt's grand finale for the segment includes special teams:
"And you got to have an ace in the hole in this segment… Do you know what the Browns' secret weapon is? That beautiful man, that's the Scottish Hammer, the punter Jamie Gillan in a majestic slow-motion shot."