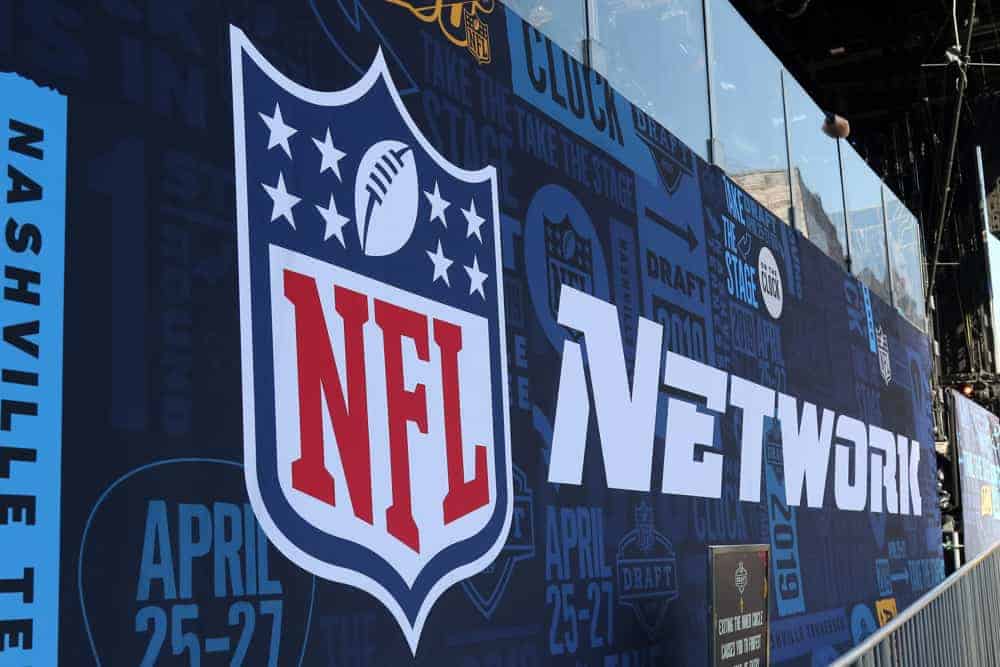 With the addition of a 17th regular-season game in the NFL this year, there will be one less preseason game than normal for each NFL team.
So, naturally, the league is having more of those preseason contests on TV than ever before.
A total of 23 preseason games will air on NFL Network this fall.
Football is coming…

The #NFLPreseason on NFL Network! 🏈 pic.twitter.com/hud73y3EQH

— NFL Network (@nflnetwork) July 19, 2021
Preseason games were cancelled altogether in 2020 because of the COVID-19 pandemic.
As restrictions ease worldwide and fans pour back into stadiums, there is some excitement for the return of exhibition football.
Where are the Cleveland Browns?
National interest surrounding the Cleveland Browns is higher than ever since the team's return in 1999.
With four nationally televised regular-season games this year, the Browns clearly have a renewed energy for those who follow the NFL.
Sampling of this year's Browns team will be put on display early as all three of Cleveland's preseason games will be featured on NFL Network.
The brown and orange will kick the exhibition schedule off on August 14th when they visit the Jaguars in Jacksonville.
It will be the world's first taste of Trevor Lawrence in a professional game setting, plus, it'll be the NFL head coaching debut of Urban Meyer.
Even with the low stakes of a preseason opener, both teams have intrigue regarding their roster, so views should be pretty good on this one.
A visit from the New York Giants will follow.
The big cut day is not until the next week, but competition for a spot on the 53-man roster will certainly be hot by this point.
Cleveland sports radio host Ken Carman recently drew comparisons from the current Giants team to Browns teams of old.
With a young roster scattered with talent here and there, the Giants and quarterback Daniel Jones could be an interesting story to follow this season, and Cleveland will get a small taste mid-August.
I think the Giants and their fans are stuck where the Browns used to be: hyping the coach who couldn't win the worst division in football, waiting for a RB that can't stay healthy, hoping on a QB to develop that has shown few if any signs of it in the first two years.

— Ken Carman (@KenCarman) July 8, 2021
Cleveland wraps up the preseason with a date with the Falcons in Atlanta.
There's not much hype surrounding Atlanta heading into this season.
Dan Quinn was fired after an 0-5 start last season and the team is in a rebuild mode just a couple years removed from their Super Bowl appearance.
It will be the final game before final roster cuts though.
This game will be the last chance for roster-hopefuls to prove why they belong.
Good for Ratings?
The NFL is a business, so it's safe to assume this desire for televised preseason games stems from some indication it will turn a profit.
That profit would come in the way of good ratings, which, can be unpredictable for the preseason.
Poor viewership for the 2019 preseason was evidence of an obvious decline in exhibition ratings.
That likely wasn't the end of the world for the NFL offices, but post-pandemic, the hunt for a profit is back on.
People want what they can't have, and what they couldn't have last fall was a preseason.
Without any other context, that alone should be reason to believe folks will be more tuned in this time around.
Fun preseason storylines such as Damon Sheehy-Guiseppi will be back and a treat to follow.
With lots of exciting rookies and roster battles to follow, including in Cleveland, the NFL seems confident this preseason will be a hit.