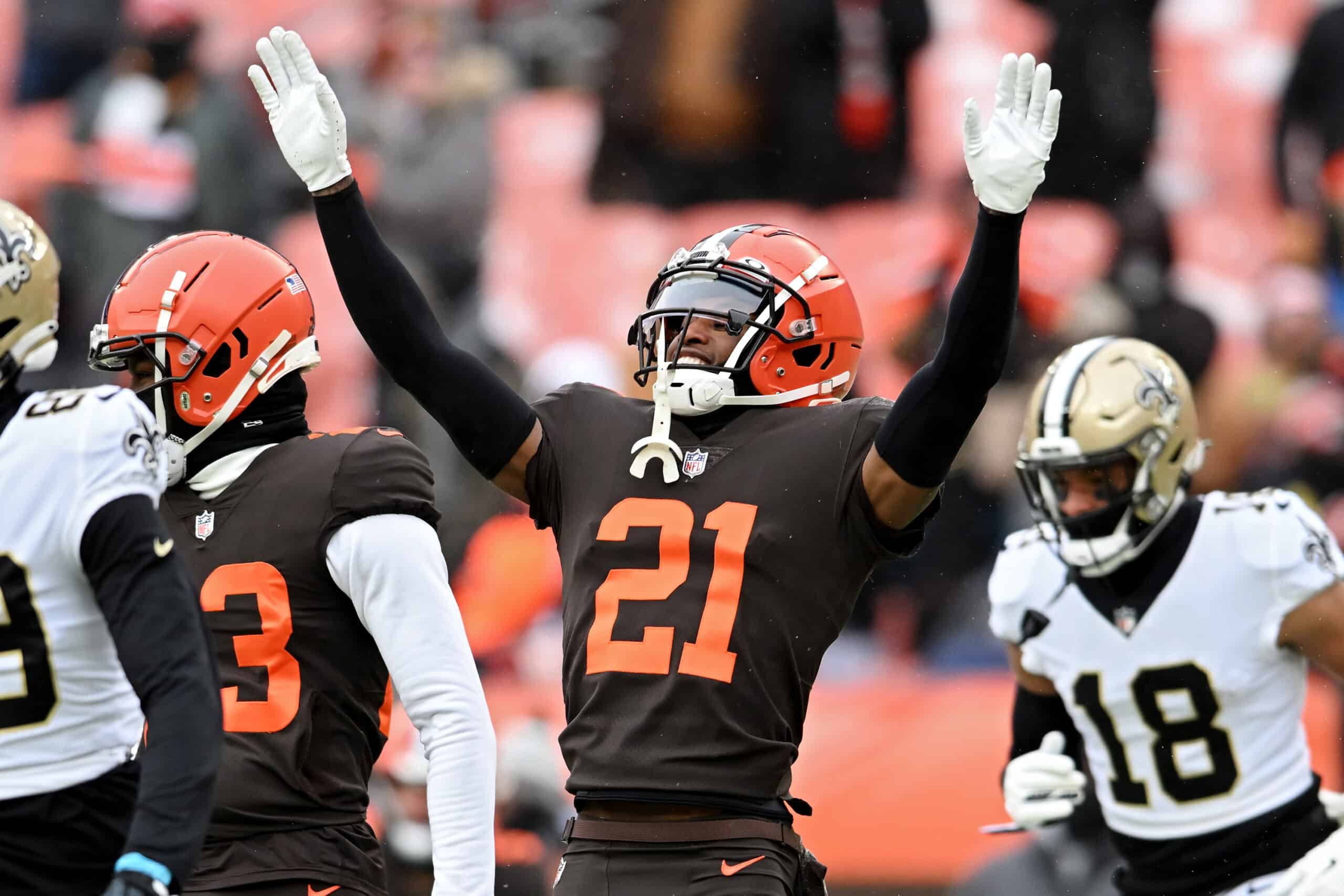 Several Cleveland Browns players — especially on defense — have looked much better this season.
Schemes, game planning, and coaching can take any team a long way, and the Browns' defense is a major example of that.
Jim Schwartz's arrival was revolutionary for the team, and it also shows how misused some of the players were during Joe Woods' time with the organization.
Notably, star CB Denzel Ward is proof of that.
According to PFF, he was a dominant force of nature in the win over the San Francisco 49ers, getting 29 coverage snaps and allowing just one reception for eight yards on five targets.
Denzel Ward vs. the 49ers:

29 coverage snaps
5 targets
1 catch, 8 yards allowed
39.6 passer rating allowed

— PFF CLE Browns (@PFF_Browns) October 17, 2023
He also forced Brock Purdy to have a 36.9 passer rating.
Granted that the Niners lost three of their key offensive pieces in WR Deebo Samuel, RB Christian McCaffrey, and OT Trent Williams, and that obviously took a big toll on their ability to move the chains.
Also, they did waste a chance to get up on the scoreboard as the clock expired and missed that game-winning field goal.
But the Browns defense has been nothing short of stellar through the first five games of the season.
The Niners had been an unstoppable force on offense, and the Browns held them to just 17 points, limited them to 3 for 12 on third down, and allowed a grand total of 215 yards.
That's impressive and should give this Browns defense a massive boost of confidence for the remainder of the campaign, regardless of if Deshaun Watson is able to play any time soon or not.