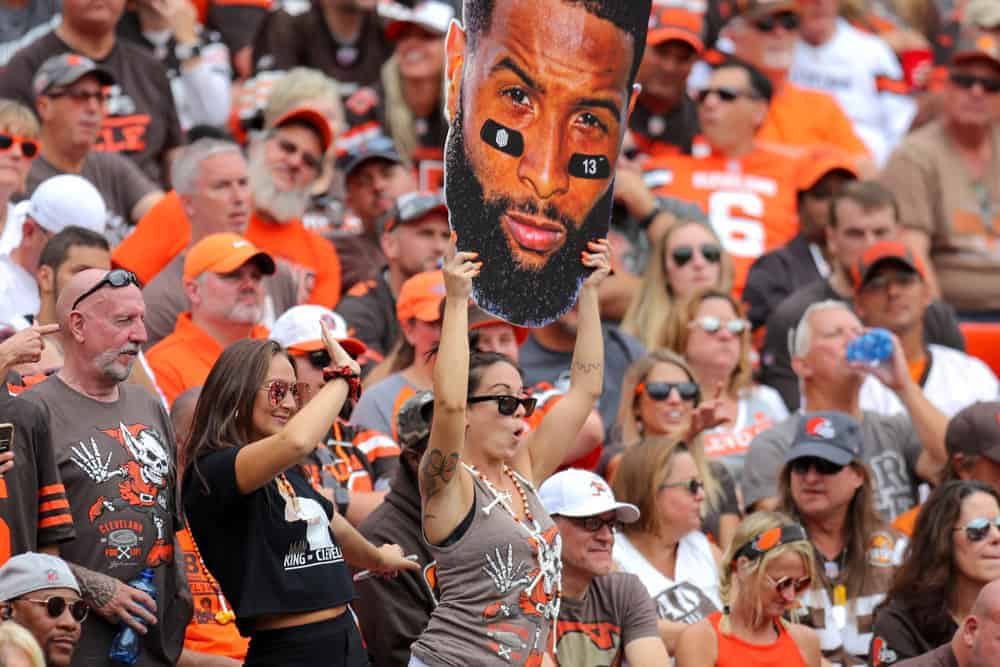 Eric Smith who was going about his normal business this morning at the Cleveland Music Group, was stunned when he received a call from Bob Sivik, the Cleveland Browns' Vice President of Ticket Sales & Service.
Smith says Sivik informed him that he had been the man that was identified pouring beer on Ryan Logan during Sundays Loss to the Tennessee Titans.
Smith says he was shocked for many reasons.
Smith says he hadn't even been to a game in nearly 10 years.
I legit just got a got from the @Browns telling me I've been banned from the stadium for throwing the beer in Logan Ryan's face Sunday. I'm fairly certain I haven't been to a game since 2010.

— Eric Smith (@TheBeardedDJ) September 11, 2019
He also claimed he was Djing a wedding at the Ariel International Center during Sundays game.
You can see the tattoo clearly visible on his arm.
"I was at home with my family until 2 when I left for the wedding," he says."
According to Smith Sivik would not listen to him and said that they had matched his tattoos, been caught on multiple cameras around the stadium and that he had bought a ticket to the game.
"I said please, please send me the footage," Smith said. "And he was like, 'You don't have to get defensive if you're innocent.'"
Smith certainly has a point here, as it appears the person who tossed the beer does not have a tattoo on his right arm.
Malcolm Butler Pick-6!

The @Titans have three INTs in this quarter 👀 @Mac_BZ #TENvsCLE

📺: CBS
📱: NFL app // Yahoo Sports app

Watch on mobile: https://t.co/PoZiStO3mL pic.twitter.com/bPAYPXM6hp

— NFL (@NFL) September 8, 2019
The Browns had been hunting for the person responsible for the incident since Sunday's game.
The Browns also issued the following statement:
"This individual person's action is not tolerated in our building as it is not reflective of our fan base or city," the team said in a statement earlier this week. "We are currently addressing the situation internally, along with NFL Security, and we believe we have identified the person involved. He will ultimately face an indefinite ban from FirstEnergy Stadium for the unacceptable behavior, which is in clear violation for our Fan Code of Conduct."
If Smith's claims are indeed true, it looks like they need to start that search all over again.