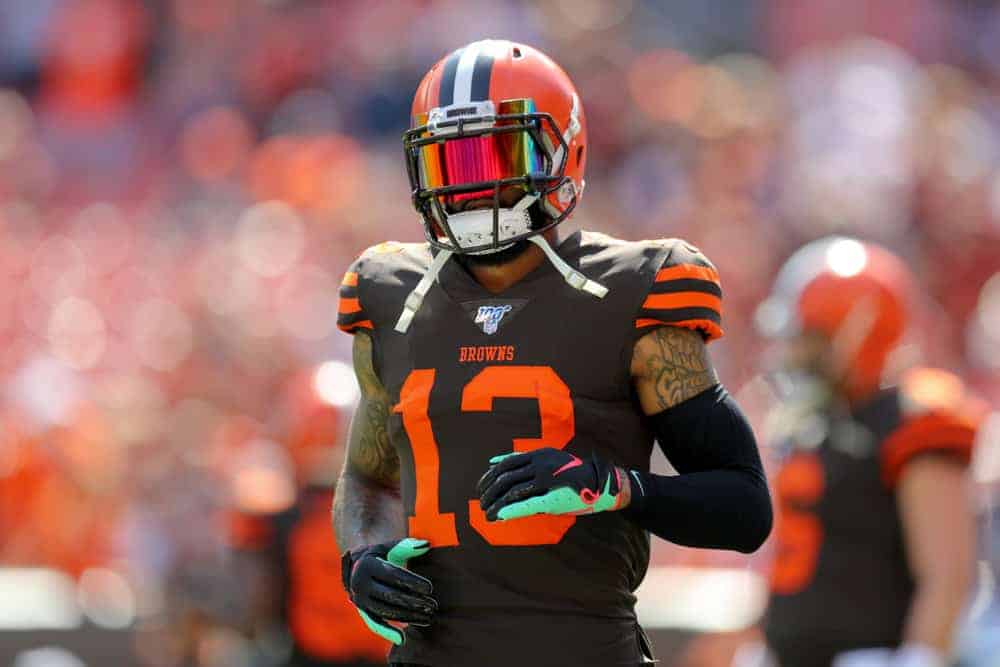 It appears even after the breakup, Odell Beckham Jr still not over being dealt by the Giants.
Beckham wasn't thrilled about being traded away from the Giants by Dave Gettlemen and is still taking shots at the organization.
A new advertisement in Times Square can be considered straight-up savage by Beckham.
Beckham seems to have embraced his supervillain persona by the indication of the billboard.
The Pedialyte ad says "New Team, Who dis?"
Odell Beckham Jr.'s new ad in Times Square 👀

(via @Marcel_LJ) pic.twitter.com/k5oQEhft9S

— ESPN (@espn) September 15, 2019
It should be noted that advertising space on Times Square is among the most expensive in the world.
Advertising on Times Square can be around 3 million per month.
But we know this can be considered small change to Beckham based on his taste in wearing a watch on the field during the Browns' loss last week to Tennessee.
This week the Browns travel to New York to take on the Jets on Monday Night Football where the Jet's share the same field as his former team.