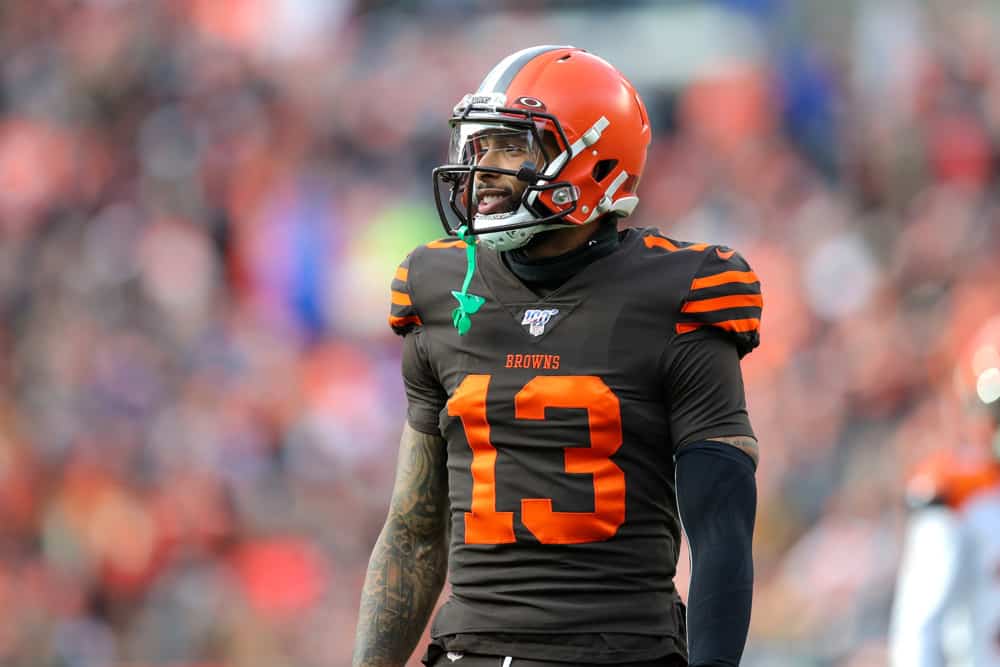 It was recently announced that CBS and Tony Romo had agreed to a record-breaking broadcasting contract.
The former Dallas Cowboys quarterback will sign a contract that pays him 17 million per season, which is by far, the largest deal in sports broadcasting history.
According to ESPN's Adam Schefter, the deal can grow to 10 years.
CBS is giving Tony Romo a firm three-year deal to remain at the network, but it could grow to a 10-year deal, per sources. If the NFL extends its rights deal with CBS, Romo's deal extends by seven additional years, even if the new rights deal is for a term shorter than seven.

— Adam Schefter (@AdamSchefter) February 29, 2020
The deal is more than double the salary of $8 million per season that John Madden made when he was broadcasting.
Troy Aikman, who currently works for Fox, is making $7.5 million per season.
Romo was previously making 10 million over 3 years when he started in 2017.
Cleveland Browns wide receiver Odell Beckham Jr. took notice of the big payday for Romo and decided to share his thoughts on Twitter:
"Im done playin football! I just wanna be an announcer now," Beckham wrote on Twitter.
Im done playin football! I just wanna be an announcer now 😂😂😂

— Odell Beckham Jr (@obj) February 29, 2020
Romo's contract has certainly raised some eyebrows around the league as he will be making more than some of the league's biggest stars.
Notable NFL players that are scheduled to earn less than Tony Romo in 2020

J.J. Watt $15.5 M
Odell Beckham Jr. $14.2 M
Aaron Rodgers $7.2 M
Patrick Mahomes $2.7 M

— Sportsnet Stats (@SNstats) February 29, 2020
Tony Romo is now the 20th highest paid QB in the league. https://t.co/vo8GhwF96J

— Alex Kozora (@Alex_Kozora) February 29, 2020
Tony Romo is gonna make $17M a year to talk about football and people are surprised actual football players want to make $20M a year.

— JP Finlay (@JPFinlayNBCS) February 29, 2020
Odell Beckham Jr. signed a 6-year contract extension while with the New York Giants in August of 2018, but was traded to the Browns only one year into his new deal.
Despite having over 1,000 yards in his first season with the Browns, Beckham did not live up to expectations and dealt with injuries all season.