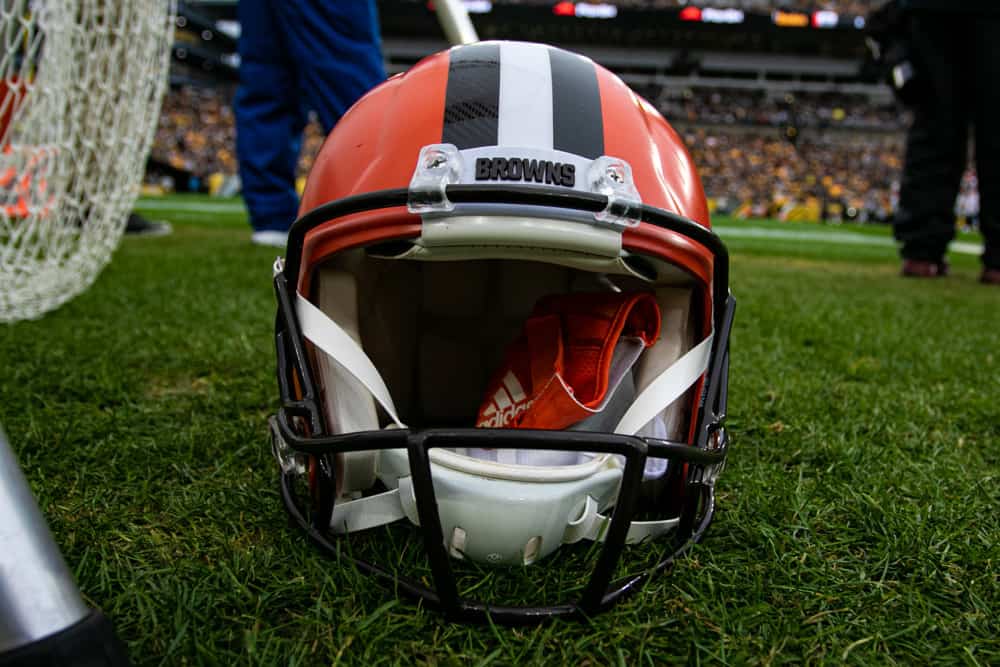 You know that Grandpa Simpson gif where he walks into a bar, drops off his hat, and immediately picks his hat back up and walks out?
these stimmi checks about to pull a Grandpa Simpson pic.twitter.com/duWCy0NzLr

— Sen. Seltzer (D-White Claw) (@VernorsHerzog) March 12, 2021
That's fairly accurate of Drake Dorbeck's career with the Cleveland Browns.
Dorbeck signed with the Browns as an undrafted free agent out of Southern Mississippi in May of 2020.
However, Dorbeck would never actually get to suit up for the Browns.
Prior to the start of last season, both Dorbeck and fellow offensive lineman Drew Forbes opted out of playing.
#Browns Drew Forbes and T Drake Dorbeck opt out for the 2020 season

— Mary Kay Cabot (@MaryKayCabot) July 29, 2020
Result of Opting Out
We saw that happen frequently around the league as guys did not want to risk contracting COVID-19 during the season.
Guys all have their own reasons for doing things, so we won't get into whether that was a "right or wrong" move.
But, it did prevent him from getting on the field last season.
It also means there's still no NFL tape on what Dorbeck can do.
Teams that are interested in bringing him aboard will have to look at tape from his final collegiate season.
He was second team All-Conference USA in his senior year.
Dorbeck was also awarded the Kent Hull Trophy, given to the best offensive lineman in the state of Mississippi.
Congrats to our very own Drake Dorbeck on winning the Kent Hull trophy for best offensive lineman in the state of Mississippi!! First USM player to receive this award, and we are extremely proud of how he has represented this university! CONGRATS Drake! pic.twitter.com/urxOF9cZb1

— Southern Miss Offense (@USMoffense_) December 3, 2019
Letting an undrafted guy go tends to be a "no harm, no foul" type of situation, as is the case here with Dorbeck.
Sure, it might have been nice to see what he can do at the NFL level after a talented collegiate career.
But guys typically go undrafted for a reason.
And again, he didn't do himself a whole lot of favors in terms of value by sitting out the 2020 campaign
There's no financial hit for letting him walk either which is a win for Cleveland's front office.
Plenty of teams across the league will be searching for offensive line depth as the offseason and free agency roll along.
It wouldn't shock me to see Drobeck picked up and placed on a practice squad somewhere before the end of the spring.