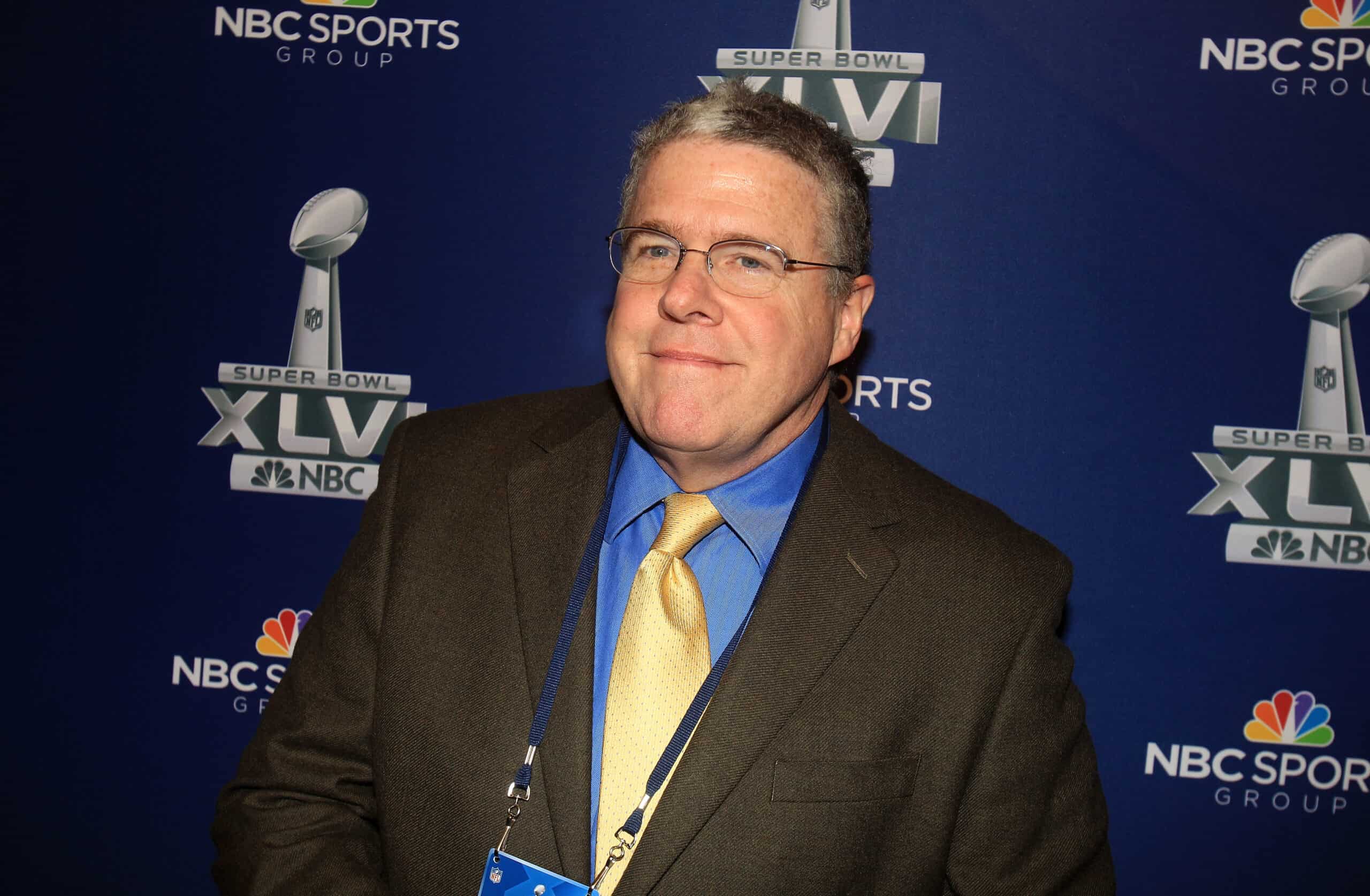 NBC Sports' Peter King shared some thoughts on the upcoming NFL season in his latest FMIA column.
And it is a mixed bag for fans of the Cleveland Browns.
FMIA, or Football Morning in America, is the veteran analyst's weekly review and preview of all things NFL.
King used the final week before Thursday night's season-opening kickoff to chime in on how things will go.
Football Morning In America is up! In my column, you'll find:

💥 2021 NFL Season + Playoff Predictions!
💥 Toughest call: Bucs don't make LVI
💥 Award winners: MVP Matthew
💥 Teams I like, teams I'm cool on
💥 New helmets, rule changes, Covid rules, MOREhttps://t.co/AXZktvPpiw pic.twitter.com/XiLwl1guTh

— Peter King (@peter_king) September 6, 2021
The long-time football pundit believes the Cleveland Browns will win the AFC North over the Baltimore Ravens.
But he also thinks the New England Patriots knock Cleveland out of the playoffs on Wild Card Weekend.
And if that isn't enough to raise the ire of Browns fans, he doesn't give full credit to the Browns for the division win.
Instead, he says multiple soft tissue injuries among the Ravens will cost them some games.
Why Peter King's Opinion Matters
Peter King has had the good fortune of landing an awful lot of accurate NFL predictions.
And like any respected analyst, his correct calls are espoused far more than his misses.
The main point of this article was to predict the Super Bowl participants and a victor.
To his credit, King went a little outside the box, rejecting the notion of a Chiefs-Buccaneers rematch.
Peter King has the #Rams beating the #Bills 33-24 in the Super Bowl and Matthew Stafford winning MVP after throwing for 6,000 yards. That sounds like the best possible scenario for the Rams. I'm here for it!

— JAKE ELLENBOGEN (@JKBOGEN) September 6, 2021
King has the Los Angeles Rams emerging victorious over the Buffalo Bills in Super Bowl LVI.
He also gives Buffalo the top seed (and the only bye) over the Chiefs, who lose the AFC Championship.
In his "Factoidness" section later in the piece, King shares his Super Bowl prediction record since 2017.
And he has correctly chosen 5 of the last 8 Super Bowl participants.
King Predicts Huge Season For Nick Chubb
In the same article, King predicts several individual awards and notable facts.
Nick Chubb's name comes up twice, including in the Offensive Player of the Year discussion.
King gives the nod to Matthew Stafford in a Super Bowl season with his new team.
But he predicts Nick Chubb will earn the third-most votes in the balloting.
The way Nick Chubb runs is visual poetry pic.twitter.com/89JTm7ToGc

— ThatsGoodSports (@BrandonPerna) September 4, 2021
Much of that is undoubtedly related to another King prediction.
The writer thinks Chubb is among 3 running backs who finish the season with over 1500 yards rushing.
Although in 17 games, calling 1500 for Chubb, Dalvin Cook, and Derrick Henry seems like a sure bet.
But none of the other Browns players warranted a mention in King's 2021 preview.
What About Rookies and Comebacks? 
King listed his top 3 candidates for offensive and defensive Rookies of the Year.
Perhaps he did not watch the Browns 2021 draft, because not one Browns rookie made his list.
To be fair, Cleveland offensive rookies are likely to be lost among the established veterans around them.
But Greg Newsome and Jeremiah Owusu-Koramoah deserve some preseason attention.
Jeremiah Owusu-Koramoah living in the backfield 💨@NDFootball

— PFF College (@PFF_College) August 15, 2021
And if Malik McDowell is classified as a rookie, he could steal the award from the recent draft picks.
Odell Beckham Jr did not earn a mention among the Comeback Player of the Year candidates, either.
It is fair to say OBJ faces stiff competition, with Dak Prescott and Jameis Winston primed to stand out.
But King's prediction is that Chargers safety Derwin James deserves the award ahead of all of them.
And that just doesn't seem right.