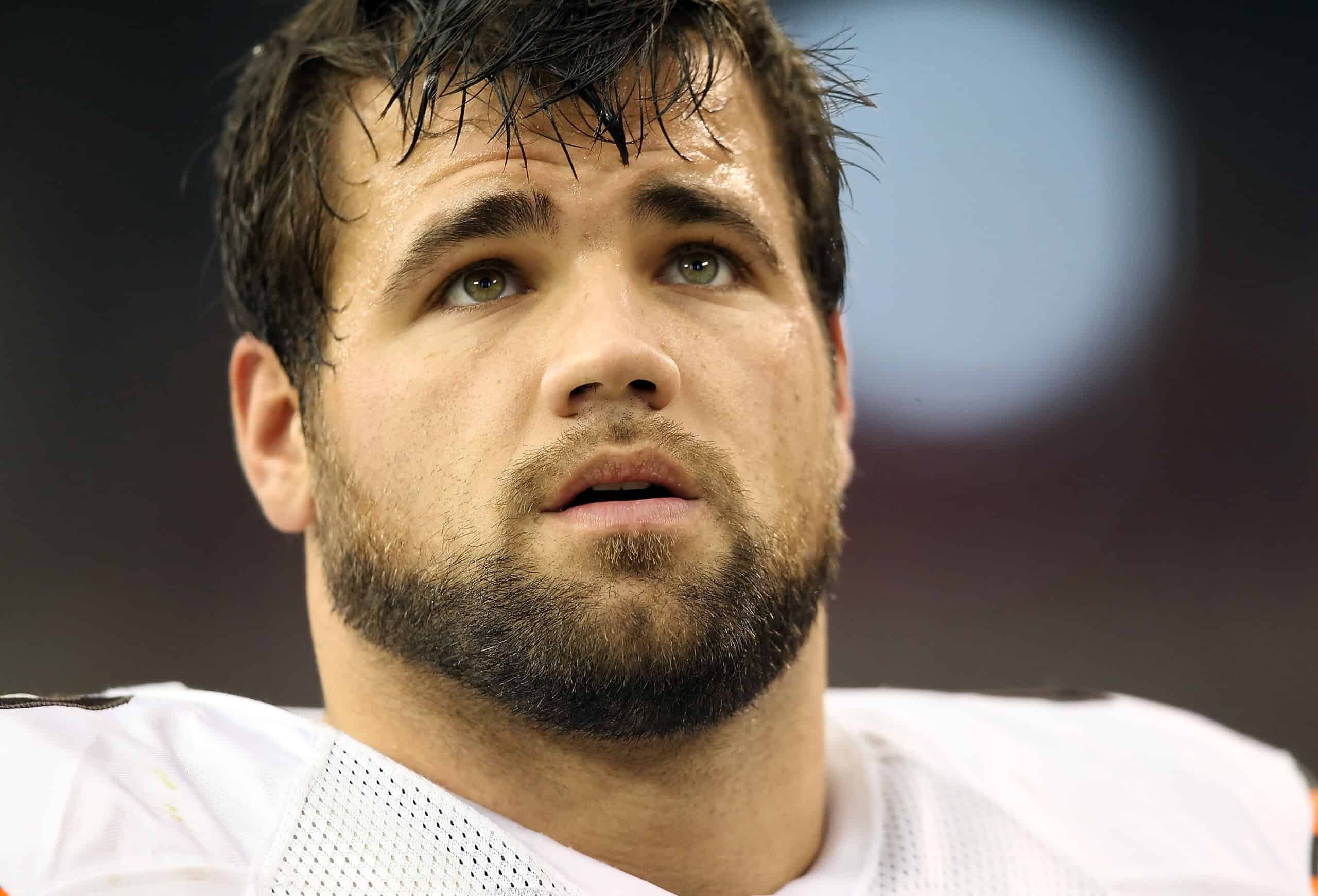 Former Cleveland Browns running back Peyton Hillis is home after his release from a Pensacola hospital.
This is according to a social media post by his sister, Hayley Davis, and multiple other sources.
Davis further reported that her brother's health is "looking good" after he almost drowned saving his children from the same fate.
Back on January 4th, emergency services responded to 4 people struggling in the water.
Former NFL RB Peyton Hillis has been discharged from the hospital two weeks after he reportedly rescued family members during a swimming accident.

More: https://t.co/DZ0YIoimMh pic.twitter.com/7tyrT87dis

— ESPN (@espn) January 21, 2023
They arrived to find passersby had pulled the quartet, apparently Hillis, Davis, and Hillis's 2 children, from the water.
Hillis' sister was rushed to the hospital by ambulance after trying to help in the rescue.
But the former NFL star was in considerably more distress and medics airlifted him to the trauma center.
He needed to be placed on a ventilator and receive care for kidney issues, spending almost 2 weeks in critical condition.
Happy Ending To Potential Disaster
What appeared to be a typical family outing to the beach almost devasted Hillis' family.
His children encountered trouble in the gulf waters resulting in Hillis' heroics.
The sister, Hayley Mills, also jumped in and wound up struggling in the surf.
All four could easily have been lost and Mills remembers one horrific aspect of the scene on the beach.
I had the opportunity to visit a recovering hero this week #PeytonHillis⁰⁰Praying for his healing 🙏🏿https://t.co/B7fXOdcYLr pic.twitter.com/K1ZK5IWXZl

— Emmitt Smith (@EmmittSmith22) January 20, 2023
As she reported in her social media post,
"I remember seeing Peyt laid out on the sand unable to move and my mom having to run back and forth between us as the medics helped each of us. I just kept praying that Peyt would be ok. God was truly with us that day." she said.
TMZ obtained a sheriff's video showing medics working on the Browns' former star.
And it is obvious he was suffering significant issues throughout.
Another Chapter In An Unusual Story 
Not everybody can say they survived a near-death experience, and it's not the only remarkable point of Hillis' life.
He once graced the cover of EA Sports Madden NFL 12 game.
This followed Hillis' best professional football season when he racked up over 1600 total yards for the Browns.
But he is also a member of the Madden Curse legend as he never came close to such success over the rest of his career.
Peyton Hillis made the Madden cover in 2012. #NeverForget pic.twitter.com/LV29m1CM7w

— Faux NFL Network™ (@FauxNFLnetwork) May 14, 2017
Hillis was eventually coaxed into retirement by doctors after suffering several concussions.
More recently, he starred in a horror movie called "The Hunting" with his girlfriend, Angela Cole.
The film involved the investigation of a wolf attack and an expert's suspicions of werewolf activity.
It has not opened other doors for Hillis on the Hollywood circuit just yet.