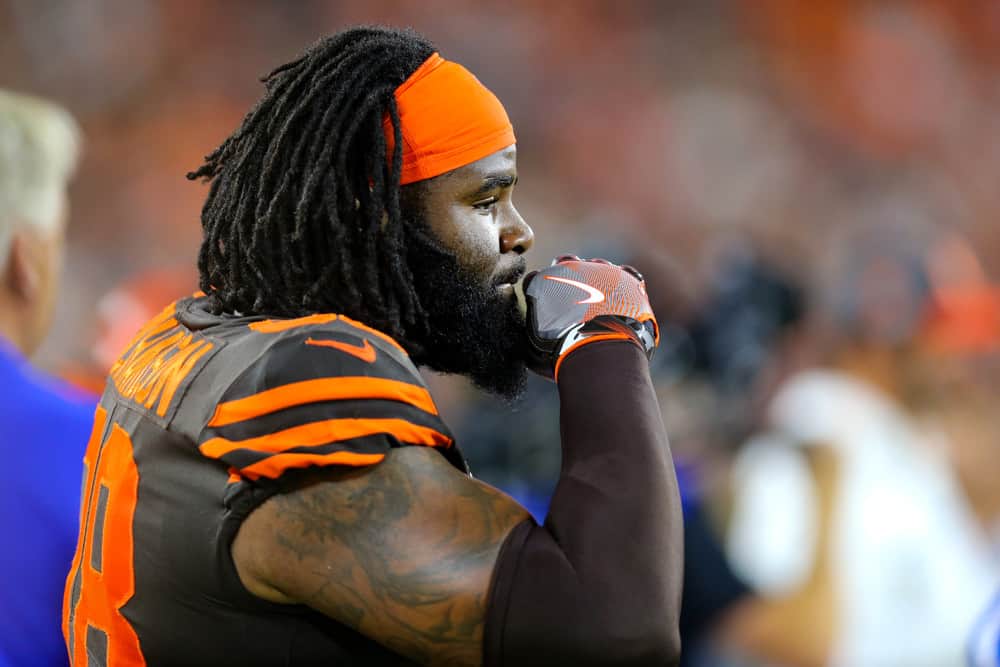 Heading into the offseason, the Cleveland Browns don't have too many holes to fill.
The biggest area of concern is at linebacker and safety, but getting second-round pick Grant Delpit back should help.
As of right now, the Browns have the 10th-highest cap space going to an offseason loaded with talent.
They might be able to free up even more money, assuming the front office makes a few cuts.
Recently, Pro Football Focus made a prediction that the Browns would cut defensive tackle Sheldon Richardson this offseason.
The reason?
PFF goes on to talk about how the Browns should be all in on some free agent safeties this offseason in free agency:
"Safeties Justin Simmons, Anthony Harris, Marcus Williams, Marcus Maye and John Johnson III are all set to hit free agency and all five have finished in the top five at the position in WAR in either 2019 or 2020. Harris, Williams and Johnson are the ones most likely to find a new team, and Cleveland should be in on all three."
Goodbye Richardson?
Every offseason there are a few big name players that get cut in order to save cap space.
Often times, the player doesn't get cut due to lack of production, but sometimes it needs to happen for financial reasons.
This could be a case where the Browns decide to move on in order to save money.
Richardson has lived up to his contract over the first two years of his deal with Cleveland.
SHELDON RICHARDSON WITH NO REGARD FOR HUMAN LIFE!#Browns pic.twitter.com/vnHN4gIPtk

— Roberto Shenanigans (@Rob_Shenanigans) September 18, 2020
Through two seasons with Cleveland, Richardson has recorded 78 tackles, 7.5 sacks, seven passes defended, and four fumbles forced in 32 games.
The 30-year-old tackle is playing arguably the best football of his career right now.
However, Richardson remains a cut candidate due to the fact his contract is over $11 million for next season.
The Browns would save $11.5 million in cap space for 2021, assuming they cut Richardson.
He has been a productive player on defense, but it's hard to pass up over $11 million in payroll.
It certainly seems like the Browns have a tough decision to make this offseason.
Life Without Richardson
Cleveland doesn't exactly have great depth on the d-line, which could be a problem.
Yes, cutting Richardson would save a significant amount of money, but it would also create a big void to fill on defense.
The organization could potentially sign a cheaper option to play tackle and use the extra money elsewhere.
They also have second-year tackle Jordan Elliott who could be ready to step up in 2021.
The #Browns Jordan Elliott, DT from Missouri. He can be explosive 🔥

— Everything Cleveland (@everythingcle_) April 25, 2020
He didn't exactly make a huge impact during his rookie campaign, but saw limited action.
Elliott recorded 15 tackles in 16 games, but has plenty of upside and potential.
Ultimately, the Browns front office needs to decide if losing Richardson is worth the extra cap space.
This team already has multiple areas of concern on defense, so losing Richardson might just create more problems.
It remains to be seen what the Browns will do, but regardless Richardson has lived up to expectations during his time with Cleveland.