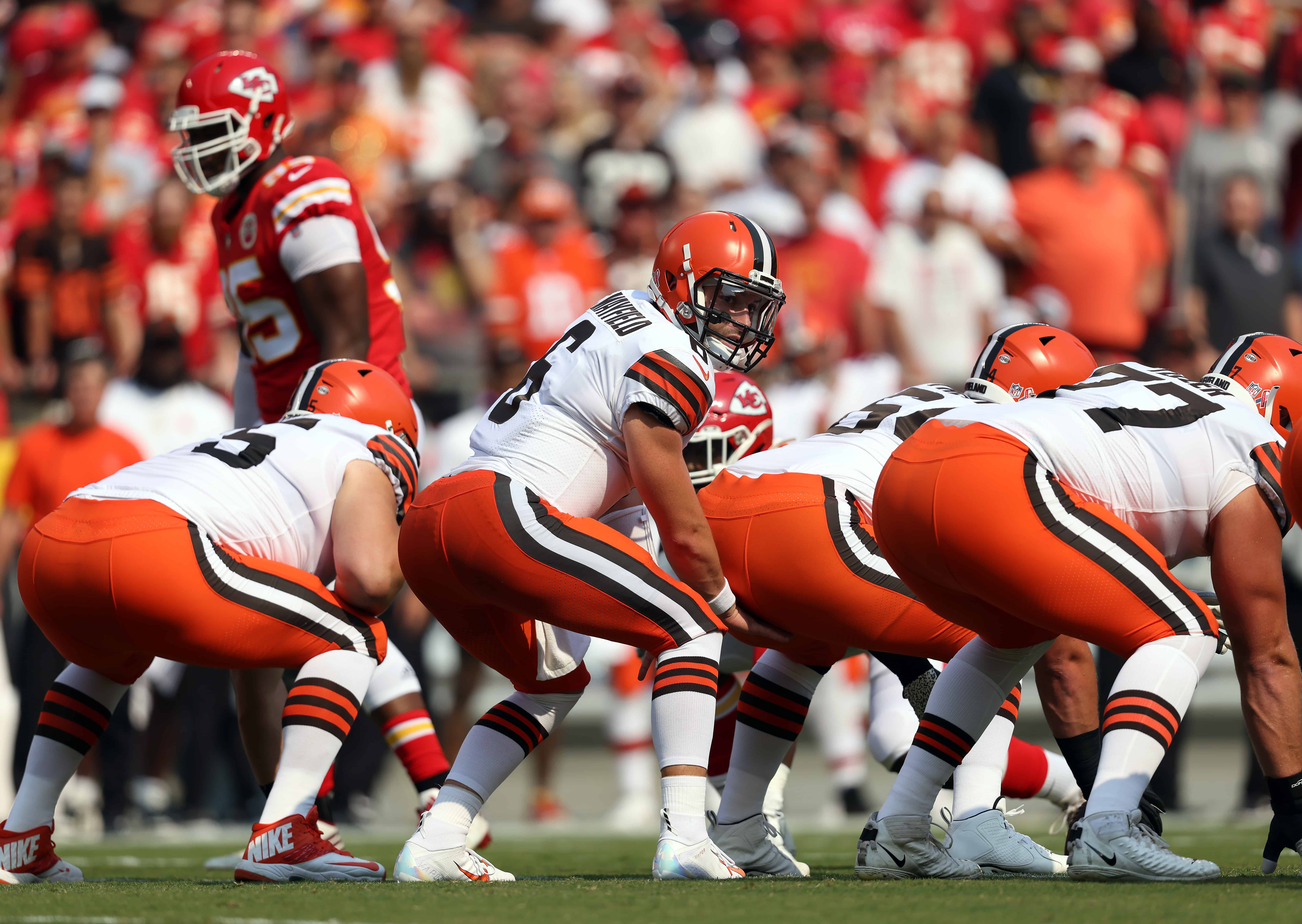 The 2021 Cleveland Browns have been a tale of two teams.
There is the mauling, gashing, Swiss Army knife offense that is ranked sixth in the league in points per game.
Then, there is the revamped, star-studded defense that has been mostly toothless through the first two weeks.
That unit is currently ranked 21st in the league, giving up an average of 27 points per game.
One can only hope the defense comes together quickly and coordinator Joe Woods releases the dogs so they can wreak havoc.
This disparity between the two sides of the Browns is evident in the recent release of Pro Football Focus' ranking of the highest graded Browns from the first two weeks.
Highest-graded #Browns through two weeks:

1️⃣ Joel Bitonio, OG- 82.6
2️⃣ Malik McDowell, DI- 81.2
3️⃣ Jarvis Landry, WR- 81.1
4️⃣ Nick Chubb, RB- 80.6
5️⃣ Jack Conklin, OT- 79.5 pic.twitter.com/jm7jhPVHiQ

— PFF CLE Browns (@PFF_Browns) September 21, 2021
The top five in order are: Guard Joel Bitonio, defensive lineman Malik McDowell, receiver Jarvis Landry, running back Nick Chubb and tackle Jack Conklin.
The list makes sense when one considers what Cleveland has accomplished (and not accomplished) through Week 2.
Against the Chiefs and Texans, the offense was on a mission.
Chubb and Kareem Hunt were nearly unstoppable and part of the reason was Bitonio, Conklin and friends.
Even with Jedrick Wills' balky ankle, the line can still clear a path when needed and protect Baker Mayfield.
Landry scored on a gutsy five-yard run during Week 1 and was hoping for a repeat performance last Sunday before he was injured.
Although he has basically played in only one game, Landry is still on PFF's list of highest ranked Browns with an 81.1 grade.
So far, he has six receptions for 80 yards and a 13.3 yards per reception average along with two rushing attempts for 13 yards and a score.
Landry's knee injury will keep him out for at least the next three games.
The Browns have placed WR Jarvis Landry on the Injured Reserve list, the team announced on Tuesday.

The 5x Pro Bowler suffered a knee injury in the first quarter on Sunday and did not return against the Texans. pic.twitter.com/063QIBOlJ7

— The Athletic NFL (@TheAthleticNFL) September 21, 2021
Chubb has shown why he is one of the best backs in the game.
He has 26 rushing attempts, 178 yards, a 6.8 yards per carry average, three touchdowns (which leads the team) and three catches for 21 yards.
McDowell has been a revelation for the Cleveland defense this year.
After being selected in the second round of the 2017 draft by Seattle, injuries, poor off field decisions and a stint in jail nearly cost him his career.
He has not been on an NFL roster since 2019.
Given an opportunity by the Browns, McDowell has responded with five total tackles including a tackle for a loss.
He has stood his ground when needed and applied pressure from his tackle position.
PFF gave him an 81.2 grade for the first two weeks.