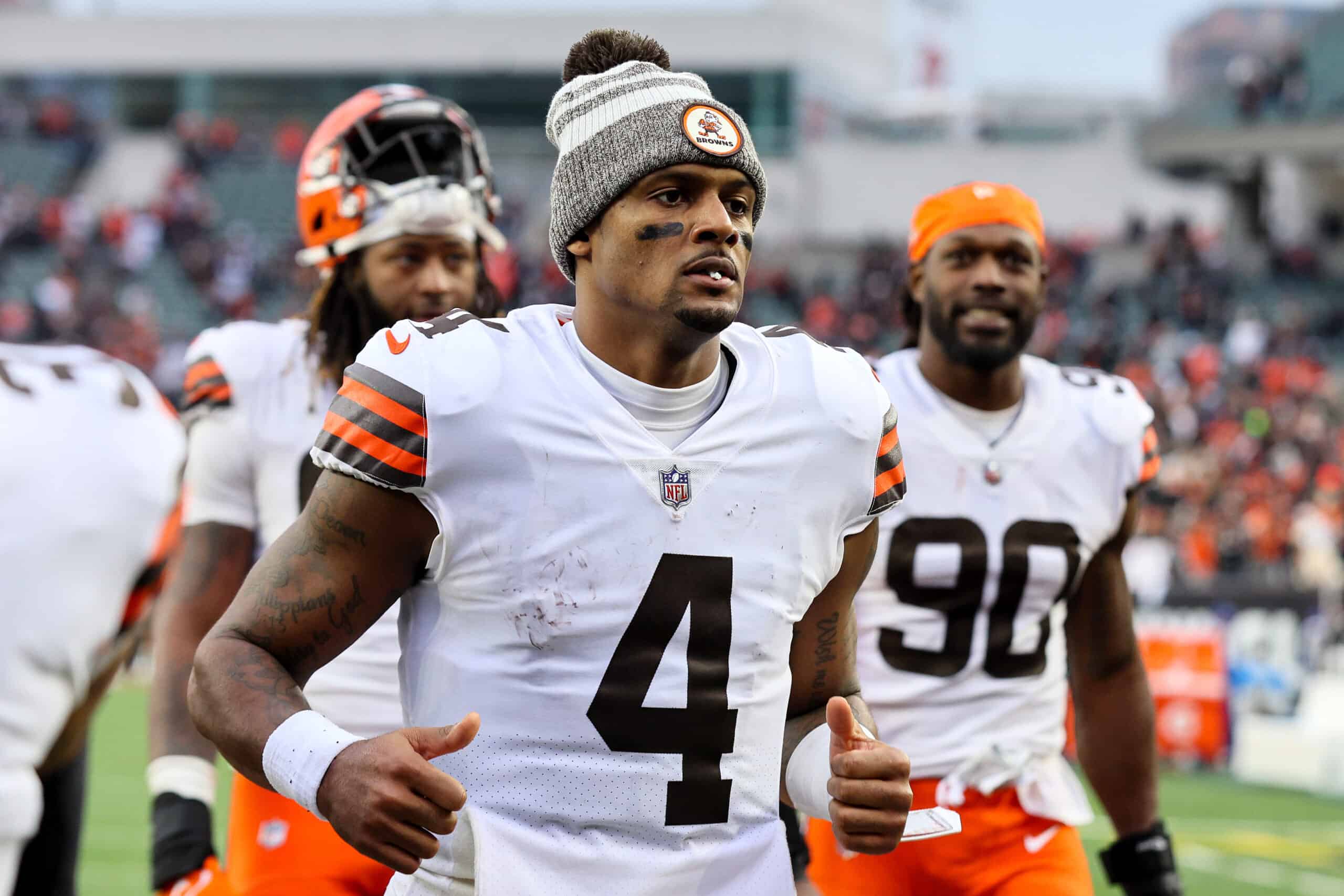 The Cleveland Browns will have a chip on their shoulders when they take the gridiron by storm in 2023, and a lot of that will have to do with their quarterback situation.
Deshaun Watson is coming off an unimpressive six-game stint last season, and while that was due to be expected because of how long he was away from the field, it was still somewhat worrisome.
With that in mind, PFF ranked Watson as the 13th-best starting quarterback in the league ahead of next season, even behind the likes of Dak Prescott, Kirk Cousins, and Tua Tagovailoa.
"Mahomes is the standard by which all NFL quarterbacks are now measured."@PFF_Sam ranks all 32 starting QBs for the upcoming season ⬇️https://t.co/W97g8BVY01

— PFF (@PFF) May 23, 2023
While there's no denying that Watson is more talented and potentially more impactful than any of those aforementioned players, there are reasons for concern there.
PFF's experts cited that he was the hardest player to rank on the list after having a dreadful PFF grade of 55.3 last season, but he was still one of the best passers in the game in 2020 when he was still with the Houston Texans.
They believe Watson will be the biggest question mark in the NFL in 2023, citing that no one can truly predict how he's going to perform in his first full season under center and in Kevin Stefanski's system.
The Browns have revamped their team on both ends of the field, and their new-look offense will reportedly put the football in his hands early and often.
Whether he's able to go back to his old self and prove the doubters wrong once and for all remains to be seen.