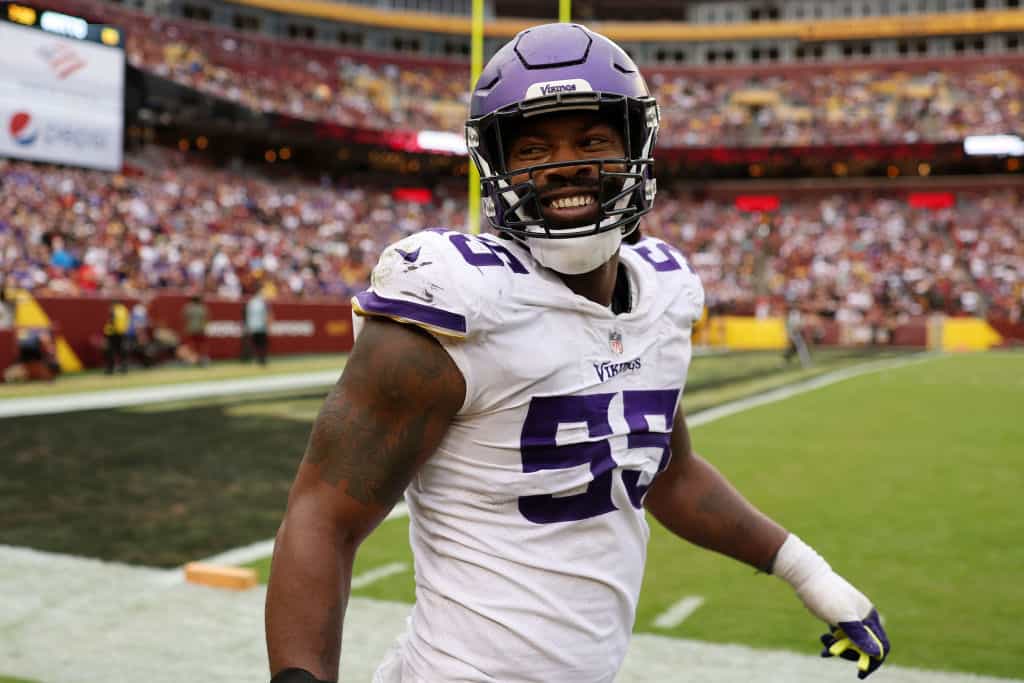 It didn't take long before Za'Darius Smith made his presence felt inside the Cleveland Browns locker room and culture.
The star pass rusher wants to make it clear that the team will pursue the divisional title and put an end to their playoff drought and doesn't want to hear any negativity from the fans and the media.
Now, the newest member of the Browns has finally revealed his new number, posting a picture of his locker room on Instagram with the number 99 hanging from it.
#Browns Za'Darius Smith will wear number 99 pic.twitter.com/P7DVtQ0aH5

— Brad Stainbrook (@StainbrookNFL) May 23, 2023
Notably, this will be a first for the former Minnesota Vikings star, as he used to wear No. 94 in college for the Kentucky Wildcats, then No. 90 for the Baltimore Ravens, and finally, No. 55 with both the Green Bay Packers and Vikings.
Needless to say, that also means that second-year DE Alex Wright will have to change his number yet again because of a veteran, as he had already switched numbers when they acquired Dalvin Tomlinson.
The Browns want to establish a dominant defense in 2023, especially after underperforming and struggling against the run last season.
Needless to say, adding a proven veteran such as Smith gives them another elite pass-rusher opposite Myles Garrett.
And barring injury, they could have one of the prime pass-rushing duos in the league for years to come with 99 and 95 wreaking havoc at the line of scrimmage.