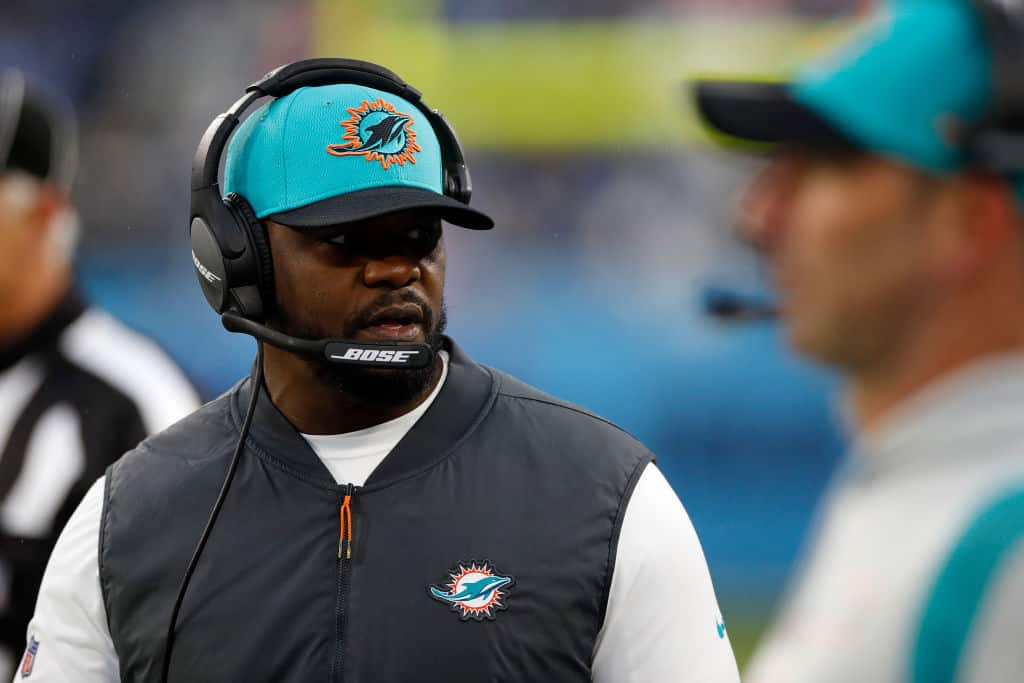 Though many Cleveland Browns fans like the idea of Brian Flores becoming the team's defensive coordinator in 2023, there was always an underlying sentiment that Flores may have other opportunities presented to him.
One of those potential opportunities was revealed on Friday morning as NFL Network's Ian Rapoport is reporting that the Arizona Cardinals are seeking permission from the Pittsburgh Steelers to interview Flores for their vacant head coaching position.
Flores served as the linebackers coach for the Steelers this season.
The #AZCardinals have requested permission to interview #Steelers senior defensive assistant and LBs coach Brian Flores for their vacant HC position, sources say.

— Ian Rapoport (@RapSheet) January 13, 2023
This request comes one day after Flores was in Berea for the Browns DC interview.
The Shuffling Of DC Candidates
Flores, as a former head coach of the Miami Dolphins from 2019-2021, could be more interested in a head coaching role at this time even if he feels the Browns DC opportunity is a good one.
If Flores opts out of the Browns selection process, this comes less than a day after the New England Patriots appear to be negotiating a long-term deal to keep Jerod Mayo in-house.
Unprecedented: The #Patriots announce they are working toward keeping Jerod Mayo and that team will begin OC interviews next week. pic.twitter.com/1RoSjFoSk3

— Ian Rapoport (@RapSheet) January 13, 2023
Mayo was also set to interview and compete for the Browns DC job.
Sean Desai is still a candidate whose interview will be scheduled after the Seahawks' playoff run ends.
Jim Schwartz was interviewed on Wednesday.
It is not known if he has other opportunities elsewhere, but with how unique this process has been, anything is possible.