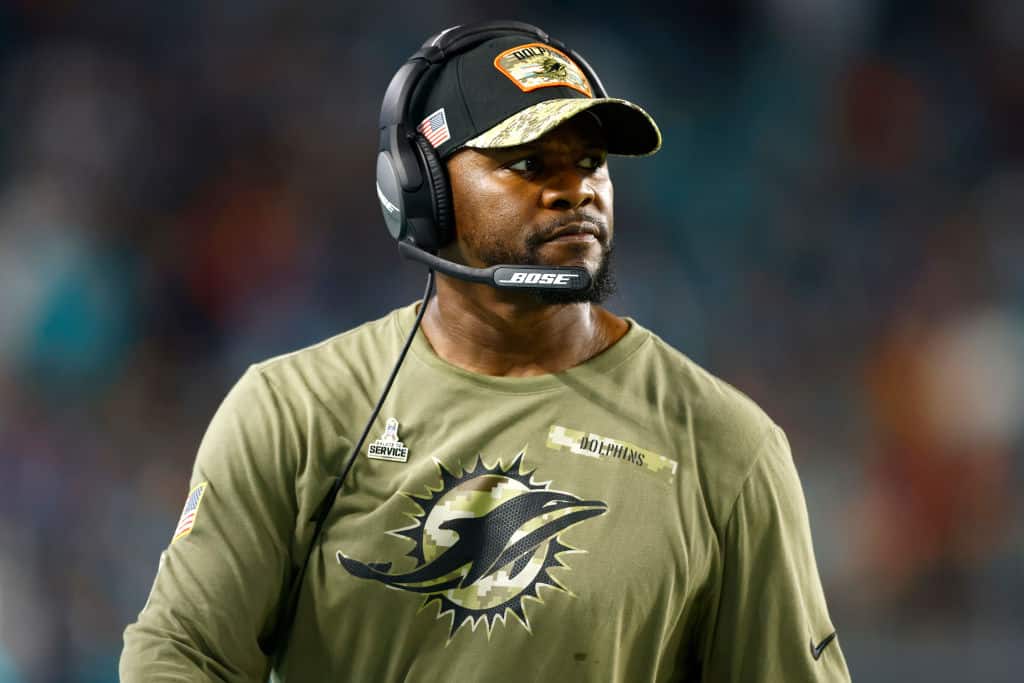 The Cleveland Browns are attempting to fill their defensive coordinator position with the best possible candidate for the job.
Finding that candidate is proving to be very challenging in 2023 given the changing landscape of NFL vacancies and candidate availability.
Thus far, Jim Schwartz, Brian Flores, and Dennard Wilson have been interviewed.
Flores seems to be the most coveted candidate for a new NFL job in 2023.
The Arizona Cardinals have requested permission to interview #Steelers assistant Brian Flores for their head coach vacancy, per NFL Network.

— Alan Saunders (@ASaunders_PGH) January 13, 2023
In addition to a previously reported interview opportunity to be the head coach of the Arizona Cardinals, NFL insider Josina Anderson is reporting that the Atlanta Falcons are asking permission to interview Flores for their vacant defensive coordinator position.
I'm told the Atlanta #Falcons have requested to interview Brian Flores for their defensive coordinator vacancy, per league source.

— JosinaAnderson (@JosinaAnderson) January 15, 2023
A Lot Of Experience To Draw From
Though Flores is only 41, he already has a lengthy NFL career.
He started with the New England Patriots as a scouting assistant in 2004.
Flores stayed with the Patriots through 2018, and though he is known for his defensive acumen, he worked in offensive and special teams positions also.
He was the Miami Dolphins head coach from 2019-2021, and he spent the 2022 season as the Pittsburgh Steelers senior defensive assistant and linebackers coach.
Flores Will Take His Time
According to Gerry Dulac of the Pittsburgh Post Gazette, Flores is reportedly planning to take his time and evaluate his options.
Brian Flores will interview with the Browns on Thursday, but he's not going to commit to anything right now. Told other offers are out there for him.

— Gerry Dulac (@gerrydulac) January 11, 2023
Given that he is a former head coach and could interview for a variety of positions, that is a wise move on his part.
The question will be if the Browns position is his most attractive career option.