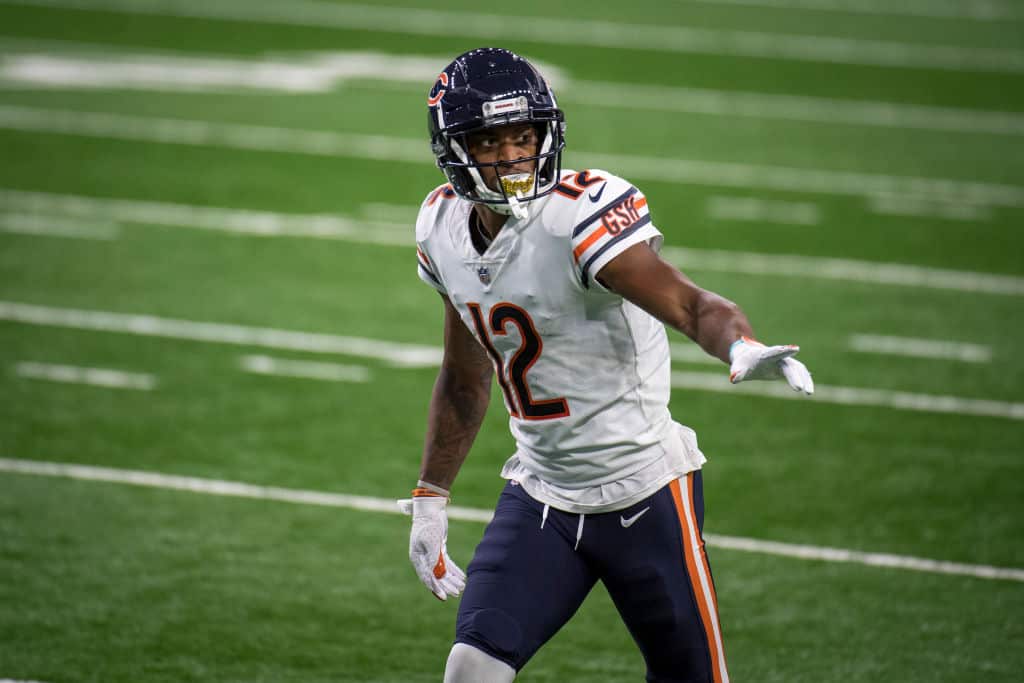 The Cleveland Browns roster activity in the past few days has centered around the wide receiver position.
On Saturday, the team acquired former Dallas Cowboy WR Amari Cooper.
Today, Jarvis Landry was released.
Rashard Higgins is a free agent whom the Browns are not seeking to re-sign.
With a young group including Donovan Peoples-Jones, Anthony Schwartz, and Demetric Felton behind Cooper, it makes sense that the Browns would be looking for more veteran leadership in the WR room.
Right now, the team is focused on free agent Allen Robinson.
They are not the only ones, of course.
According to NFL Network's Tom Pelissero, the Detroit Lions and Kansas City Chiefs are also interested.
.@TomPelissero says the Lions, Browns and Chiefs are among the teams in on Allen Robinson.

— Chris Burke (@ChrisBurkeNFL) March 14, 2022
Robinson's Career
Robinson is 28 years old.
He is an 8-year veteran, spending the first 4 years of his career in Jacksonville and the past 4 years in Chicago.
In 100 games, he has 6,409 yards receiving and 40 touchdowns.
Robinson has been on those struggling Bears teams in recent years.
His career-best season was in 2015 with the Jaguars which was his one and only Pro Bowl year.
Robinson had 1,400 yards receiving and 14 touchdowns.
I'm not sure who needs to hear this, but Allen Robinson still has a lot left in the tank and would be a fantastic addition to the #Browns offense.

— Mike (@big_mike9169) March 14, 2022
What Robinson Brings
He would bring veteran leadership that matches with Amari Cooper.
It would enable the Browns to have a 1-2 punch at WR while allowing the younger players to compete for the WR3 position and develop further.
Robinson's Contract
Spotrac estimates Robinson would garner a 4-year contract valued at $65.5 million.
That breaks out to an annual salary of $16.37 million.
The Browns have a lot of money tied up in the two tight ends: David Njoku and Austin Hooper.
They also absorbed Amari Cooper's hefty contract.
Could they be willing to sign Robinson at market value, or will they try to negotiate something a little more cap-friendly?
It is too soon to know so we will have to wait and see.