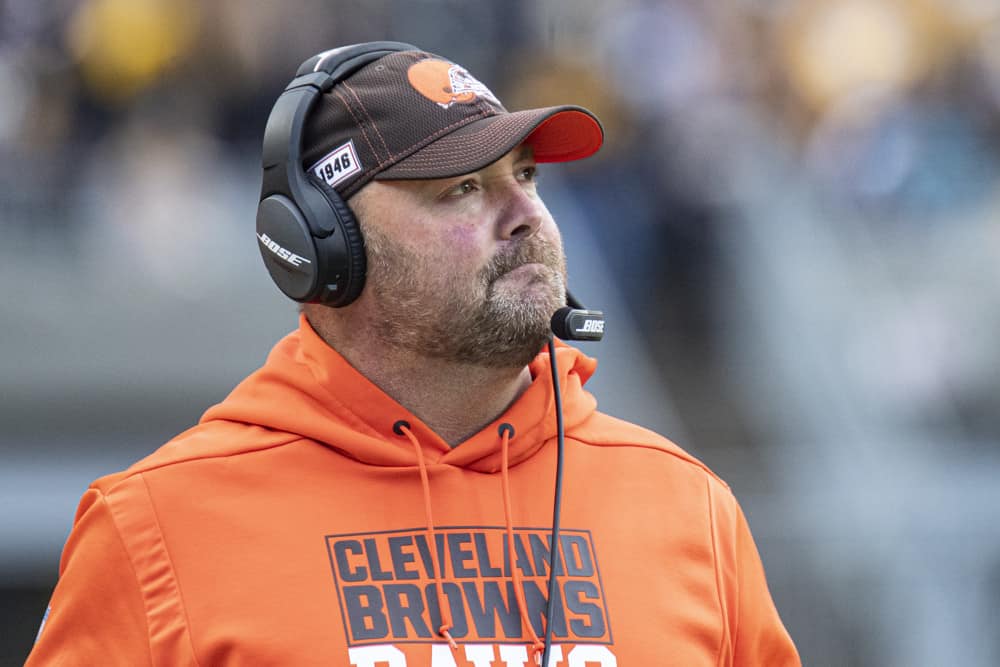 With only 3 weeks left in the regular season, there has been plenty of speculation in regards to the future of Cleveland Browns head coach Freddie Kitchens.
However, despite recent reports that Kitchens' job may be in jeopardy, it appears the Browns are thinking the opposite.
Ian Rapoport of NFL Network published a story that the Browns plan to retain Kitchens "barring a horrific collapse or circumstance to end the season."
"Sources say Browns management continues to stand with Kitchens and wants him to continue to have the success necessary to remain in that position for a long time," Rapoport wrote. "The organization will evaluate everything, but that is the direction it's heading."
It's the time of year when speculation reigns. But for the #Browns, they support first-year head coach Freddie Kitchens and want him to remain in that position long-term. My story: https://t.co/A7NlQqhc8o

— Ian Rapoport (@RapSheet) December 15, 2019
The Browns hired Kitchens as their head coach in January.
He took over in midseason as their offensive coordinator after the firings of head coach Hue Jackson and offensive coordinator Todd Haley in 2018.
Kitchens has faced steep criticism in his first year as head coach for his questionable decision making, lack of team discipline, and inability to integrate Odell Beckham Jr into the offense consistently.
He also caused controversy when he wore a "Pittsburgh started it" t-shirt in reference to the brawl between the Browns and Steelers that resulted in Myles Garrett being suspended for the year.
The Browns face the Cardinals at 4:05 p.m EST where Kitchens spent 11 seasons as an assistant coach.