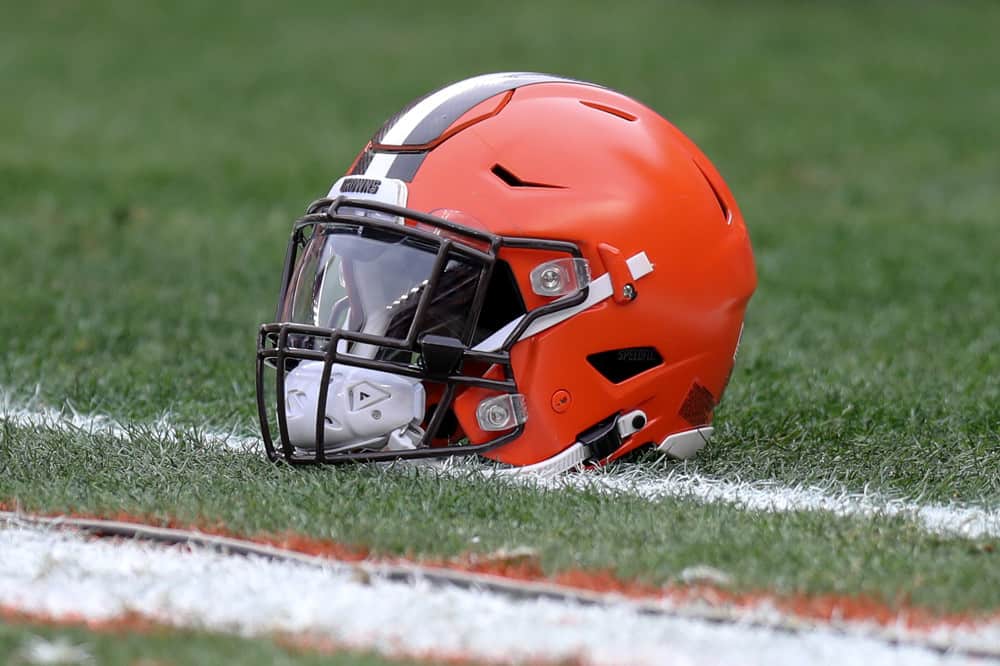 The Cleveland Browns look to keep their slim postseason chances alive Sunday afternoon against the Arizona Cardinals.
Here are 5 matchups to watch:
1. Baker Mayfield versus Cardinals secondary
Oklahoma Sooners fans will want to make this game all about the head-to-head matchup of Heisman Trophy-winning quarterbacks Baker Mayfield and Kyler Murray.
However, how will Mayfield fare coming off of a poor performance against the Cincinnati Bengals?
In that game, he went 11-of-24 passing for 192 yards, two interceptions, and a 38.9 quarterback rating.
In 2019, Mayfield has thrown for 15 touchdown passes and 16 interceptions.
As inconsistent as Mayfield has played this season, the Cardinals secondary has been even worse.
Arizona's defense ranks last in the NFL in passing yards allowed (294.2 per game), completion percentage (71.8 percent) and quarterback rating (113.9).
2. Browns rushing offense versus Cardinals rushing defense
The Browns average 124.5 rushing yards per game (ninth in the NFL), led by the NFL's leading rusher Nick Chubb (1,281 rushing yards).
Meanwhile, the Cardinals rank 24th against the run, allowing 120.5 rushing yards per game.
On Saturday, Arizona released seven-time Pro Bowl outside linebacker Terrell Suggs.
We'll see if Suggs' release impacts the Cardinals' defense.
3. Wide receivers Odell Beckham Jr./Jarvis Landry versus cornerback Patrick Peterson
On the outside, it's a battle of the former LSU standouts.
Odell Beckham Jr. is playing through a sports hernia injury.
Throughout the season, it's been listed as either a groin or hip injury on the team's official injury report.
OBJ was limited in practice on Wednesday, Thursday and Friday.
NFL insider Ian Rapoport reports Beckham will need surgery in the offseason.
Patrick Peterson left for the NFL before Beckham and Jarvis Landry arrived at LSU.
If Beckham plays Sunday, it will mark his first game against the Cardinals.
4. Cardinals rushing offense versus Browns rushing defense
The Browns defense allows 4.8 yards per carry, which ranks 28th in the NFL.
It's something the Cardinals could take advantage of because they average 4.7 yards per carry (sixth in the NFL).
Plus, Cleveland will be without defensive end Olivier Vernon, who has a sprained right knee.
Arizona uses three runnings backs: David Johnson, Kenyan Drake and Chase Edmonds.
Whichever team can control the line of scrimmage on both sides of the ball could very well win Sunday's game.
5. Freddie Kitchens versus Kliff Kingsbury
It's a battle of first-year NFL head coaches.
Freddie Kitchens is trying to lead the Browns to their first non-losing season since 2007.
The New York Times estimates the Browns still have a 4-percent chance to make the playoffs.
Meanwhile, Kliff Kingsbury and the Cardinals are trying to snap a six-game losing streak.
Both the Browns and Cardinals are among the most penalized teams in the NFL.
Cleveland allows 73.5 penalty yards per game (30th). Arizona allows 62.5 penalty yards per game (24th).
Which team will avoid mistakes on Sunday?
Most penalized teams this season:
1. Jaguars: 115
2. Raiders: 107
3. Bucs: 106
4. Browns: 105
5. Cardinals: 103
6. Jets: 102
T-7. Lions: 100
T-7. Saints: 100

— Field Yates (@FieldYates) December 11, 2019