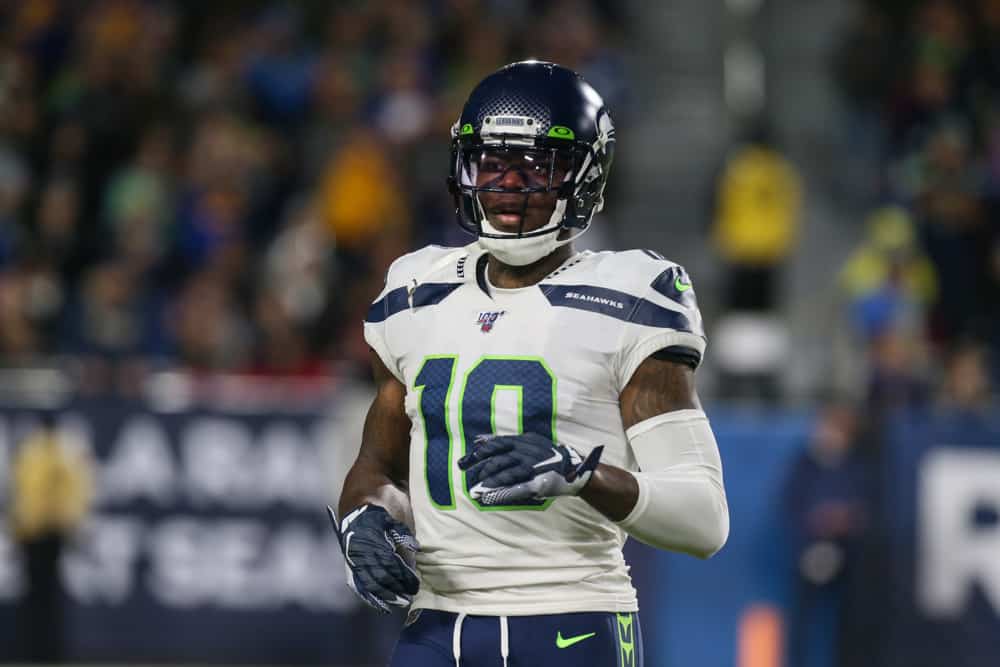 Former Cleveland Browns wide receiver Josh Gordon, 30, has reportedly applied for reinstatement.
He has passed all of his offseason drug tests and wants to be reinstated and signed by a team by the end of the month when training camp begins.
WR Josh Gordon has applied for reinstatement to the NFL and hopes to be on a team for training camp, per @AdamSchefter 👀

Flash reportedly has passed all drug tests this offseason pic.twitter.com/JU6vgL7qyI

— B/R Gridiron (@brgridiron) July 2, 2021
This spring, Gordon reunited with former Browns QB Johnny Manziel in the ill-fated Fan Controlled Football league playing for the Zappers.
Josh Gordon brings down the Hail Mary to give the Zappers the win in his FCF debut!

(🎥: @fcflio)pic.twitter.com/jUjZWb3Bwg

— USA TODAY Sports (@usatodaysports) March 7, 2021
Gordon's Checkered NFL History
There is no doubt that Josh "Flash" Gordon has the athleticism and skills to be an NFL wide receiver.
Josh Gordon had the potential to be one of the greatest receivers to ever play for the Browns and possibly one of the greatest receivers of all time pic.twitter.com/LMiNFqdkSM

— OBJcomeBackSZN (@camfromthe216) July 2, 2021
His substance abuse and off-the-field issues have hampered his career practically from the start.
The Browns selected Gordon in the 2012 Supplemental Draft.
He has been in the league for nine seasons with the Browns, Patriots, and most recently with the Seahawks.
Gordon had five violations of the NFL's substance abuse policies causing him to miss more than 50 games in that nine season span.
Most recently, Gordon was set to make his comeback in December 2020 in Week 16 with the Seahawks.
Leading up to this time, Seahawks Coach Pete Carroll was eager for Gordon to join the team.
"He's a really good kid. He really gets along with everybody. He's just a sharp football player, hard worker, just a tremendously classy athlete. Everything comes easy to him. He's just so fluid and just such a beautiful player. There's been only [welcoming thoughts] waiting for him. He made a great first impression when he was here before."
Unfortunately, it was not meant to be as Gordon suffered another setback and never took the field.
In January 2021, he was suspended indefinitely, his sixth suspension in less than 10 years.
#ICYMI: Josh Gordon was suspended indefinitely after failing a drug test back in January.https://t.co/fWpdLIRbZ2

— HotNewHipHop (@HotNewHipHop) July 3, 2021
What Happens Next
Will the NFL reinstate him after six suspensions, the most recent one an indefinite one?
It is unclear even if that happens if a team will take a chance on Gordon.
He had the opportunity to play for coaching legends Bill Belichick and Pete Carroll, and things did not work out.
Gordon is talented when he is on the field.
In 63 career games, he has 4,252 yards receiving and 20 touchdowns.
Let's hope Gordon's mental health setbacks and substance abuse issues are in the past if he gets another opportunity in the NFL.