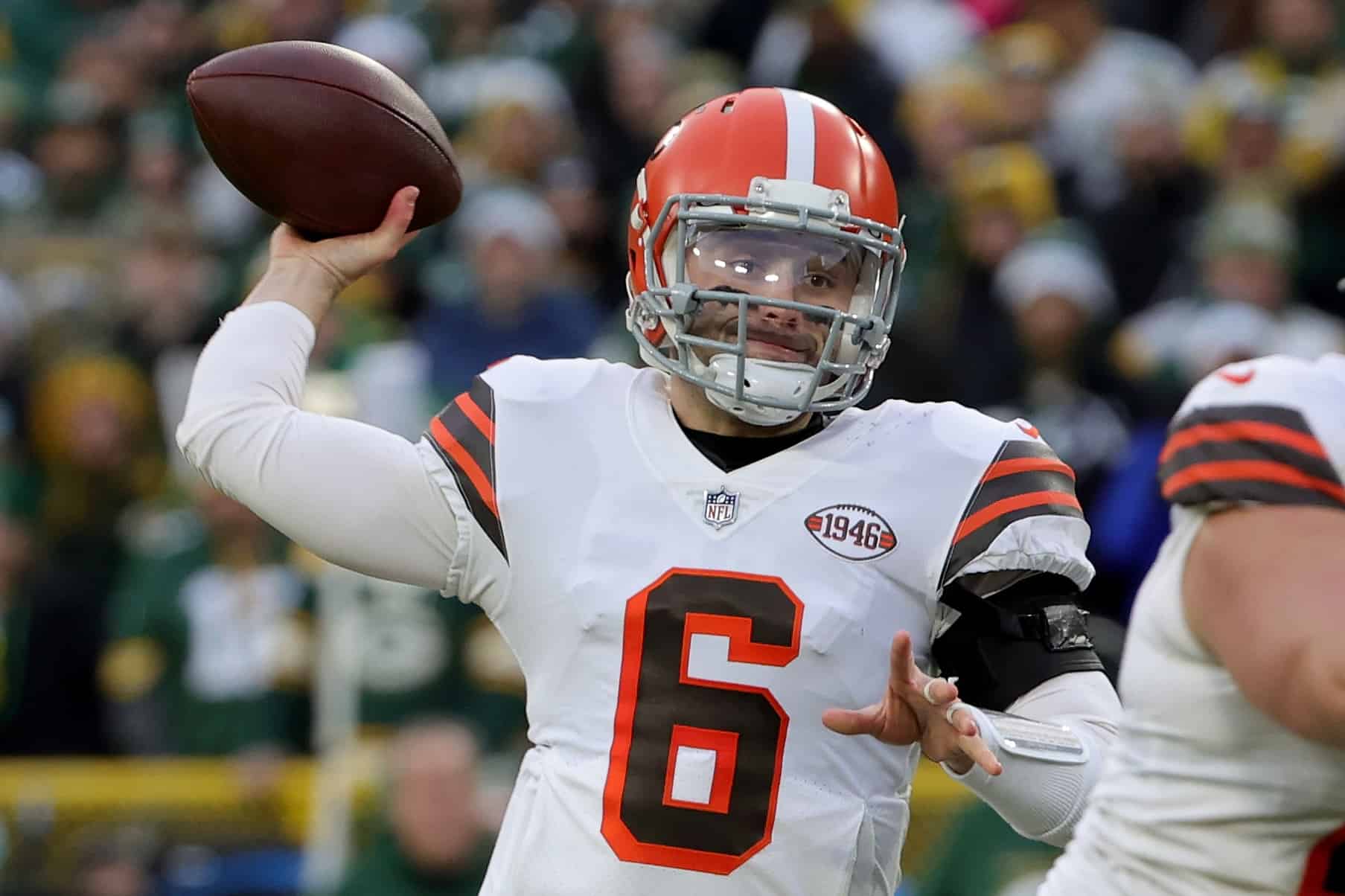 Does anybody really believe the Seattle Seahawks are comfortable heading into 2022 with Drew Lock?
How long can they hold out on acquiring a playoff-experienced veteran to guide them through their rebuild?
Andrew Berry and his Seattle counterparts know the Cleveland Browns' Baker Mayfield can help the Seahawks.
And if any coach can handle Mayfield's emotional tendencies, it's the equally emotional Pete Carroll.
Baker Mayfield's future was a popular topic at Willis's pro day. Nobody had a simple resolution. One executive with another team dismissed Seattle, believing they buy into Drew Lock. Some wondered if Browns get Osweiler'd — having to include a pick with Mayfield. Yikes.

— Ben Standig (@BenStandig) March 22, 2022
The situation can be good for Mayfield, pairing up with DK Metcalf and Noah Fant.
Seattle hopes for a quick return to playoff contention, and Mayfield might get them there faster than a draft pick.
Few folks would imagine Drew Lock is a better option than the Browns' disgruntled passer.
But as obvious as things appear, Cleveland.com's Mary Kay Cabot says Seattle is leery of adding Mayfield.
Why Seattle Is Hesitant 
Appearing on 92.3 The Fan's "The Fan Morning Show," Cabot shared Seattle's main sticking point.
And like most things in life and the NFL, money is at the root of this issue.
Per Cabot:
"I heard there might be some interest from Seattle. But they are not sure they want to pick up the entire ($18.6 million) salary."
According to Spotrac, Seattle only has about $16 million in available cap space right now.
False narrative: Baker Mayfield has no market.
Correct narrative: Baker Mayfield has no market at $19M for 2022.

The minute he's released, he'll sign with either the Seahawks, Steelers, maybe the Giants. For WAY less $$$…

— Jason Smith (@howaboutafresca) March 23, 2022
Drew Lock only accounts for only about $1.5 million.
Like Mayfield, Lock is an unrestricted free agent at the end of 2022, meaning the team's investment can walk away.
From a financial aspect, tying up too much money on a quarterback they are not sure about is unwise.
Why Cleveland Should Push 
Baker Mayfield might not be as good a quarterback as he and his aficionados believe he is.
But he is a far better quarterback than many of his detractors think.
Pete Carroll will like Mayfield's enthusiasm and rah-rah antics on the field.
Baker Mayfield to the Seahawks makes so much sense (no way SF trades Jimmy G to a division rival) that I'm guessing the #Browns have an offer on the table from SEA and Berry is trying to get the price up.

— Ed Greenberger (@EdGreenberger) March 21, 2022
And that might make him believe he can guide a breakthrough in Mayfield's on-field processing.
Cabot, a long-time Browns reporter, told her 92.3 the Fan hosts she believes Mayfield has some good football left.
"Once (Baker) gets into the right situation, I think he can play winning football," said Cabot, before adding, " I have witnessed him make throws a lot of other quarterbacks can't make. You get a change of scenery, and anything can happen. It wasn't that long ago he went 11-5."
If things click for Mayfield in the Great Northwest, Seattle can stay relevant in one of the NFL's toughest divisions.
Despite dealing some key players, the Seahawks are retaining some young stars in hopes of just that.