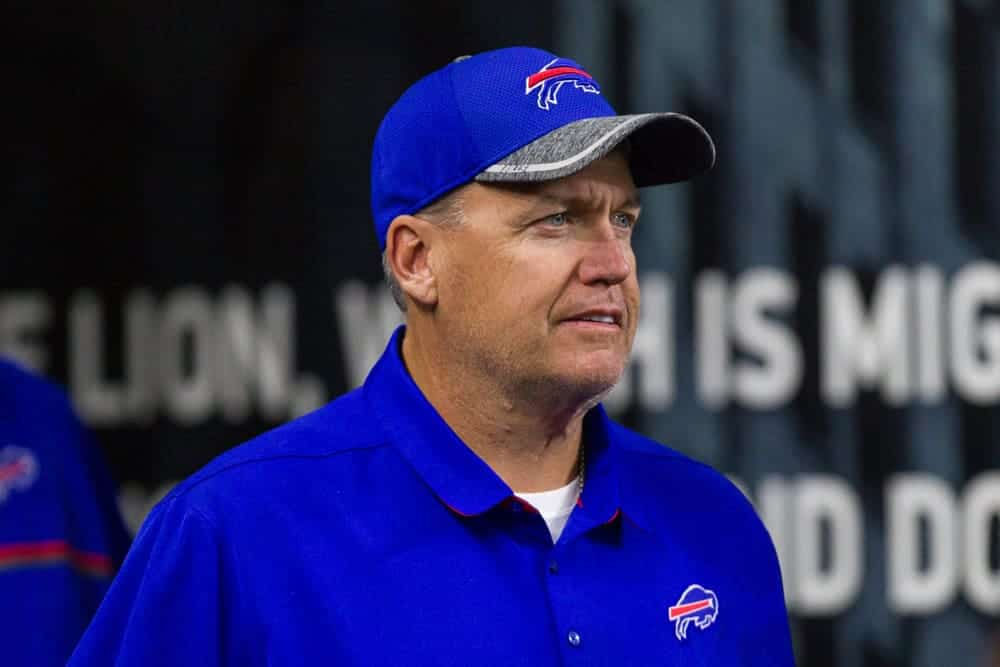 Rex Ryan offered a harsh opinion on Baker Mayfield on Monday morning's edition of the ESPN show "Get Up"
The Browns lost Sunday night to the Los Angeles Rams 20-13 after the offense struggled to be consistent.
Coach Freddie Kitchens admitted to some 'bad play-calling' as well as took responsibility for the loss.
The offense again looked inconsistent throughout the game with questionable coaching decisions.
While discussing the loss and went when wrong for the Browns, Ryan gave his opinion about Baker Mayfield.
Ryan says he admits that he bought into the Baker Mayfield hype train but now questions whether Mayfield is as good as advertised.
While saying he never bought into the Mayfield MVP chatter, he mentioned he thought Mayfield was "overrated as hell."
Mike Greenberg stopped Ryan and asked him to clarify his statement if he thought Mayfield was "overrated."
Ryan said "Absolutely." "What is he doing right?"
Ryan goes on to criticize Mayfield stating the ball is not coming out in rhythm and that he staring down his receivers.  He also goes on to criticize Mayfield's accuracy this year.