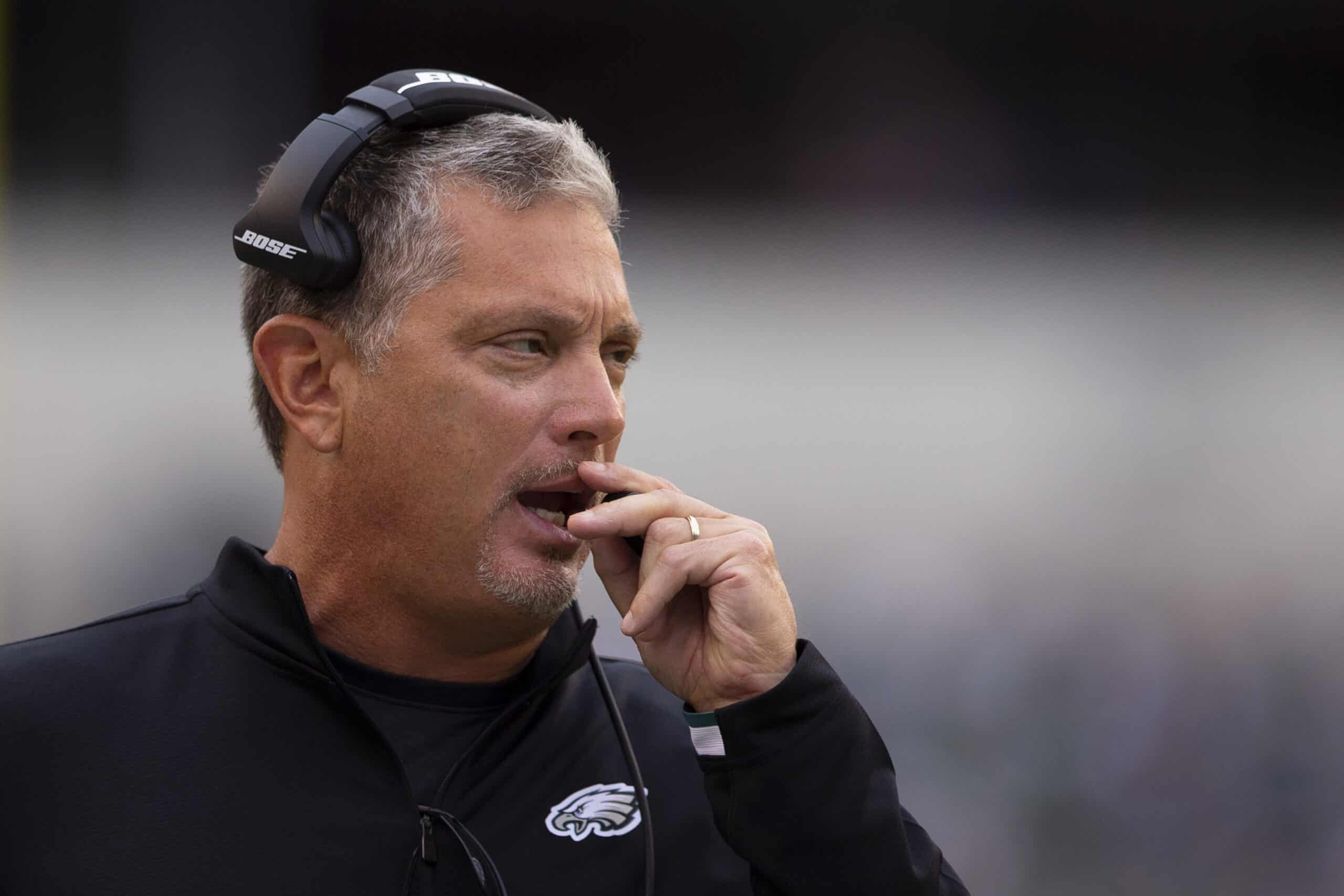 The Cleveland Browns knew exactly what they were doing when they hired Jim Schwartz to take care of their struggling defense.
And just like veteran coaches do when they arrive in a new city, he brought in a familiar face to help him smooth the transition.
This time, it was Rodney McLeod, who he knows very well from his five years with the Philadelphia Eagles.
McLeod will now play for his fourth team in 11 years, but his days in Philadelphia were most definitely the most successful, as he even won the Super Bowl.
That's why he claims to be quite excited about being reunited with Schwartz, and he recently lauded him as both a coach and a man:
"Being with him in Philly, understanding the defense and knowing what type of man he is and coach, that also helped," McLeod said, via the team's website. "So excited to be here, man. It's a great deal of talent. Brings the best out of you each and every day."
Rodney McLeod is ready to make the most of his reunion with DC Jim Schwartz 💪

"His passion, his energy each and every day, holding everybody accountable, demands the most out of you."

📰 » https://t.co/8RTurkgEHD pic.twitter.com/TcRG1yndEp

— Cleveland Browns (@Browns) June 7, 2023
The veteran defensive back was a usual sight on the gridiron when he played under Schwartz, spending most of his time at free safety before being moved to strong safety later in his career.
The Eagles had one of the most prominent defensive units in the game at the time, and there's no reason to think they can't replicate that success in Ohio.
The Browns are looking to make a big splash out of the AFC North and go back to the playoffs for the first time in three years, which is why revamping that defense was such a huge point of emphasis for GM Andrew Berry entering the offseason.
Now, it'll be up to Schwartz to keep working his magic and prove why he's one of the best in business at that regard.